Keiser University Nursing Grad to Join Hospital Where She Once Supported Dear Friend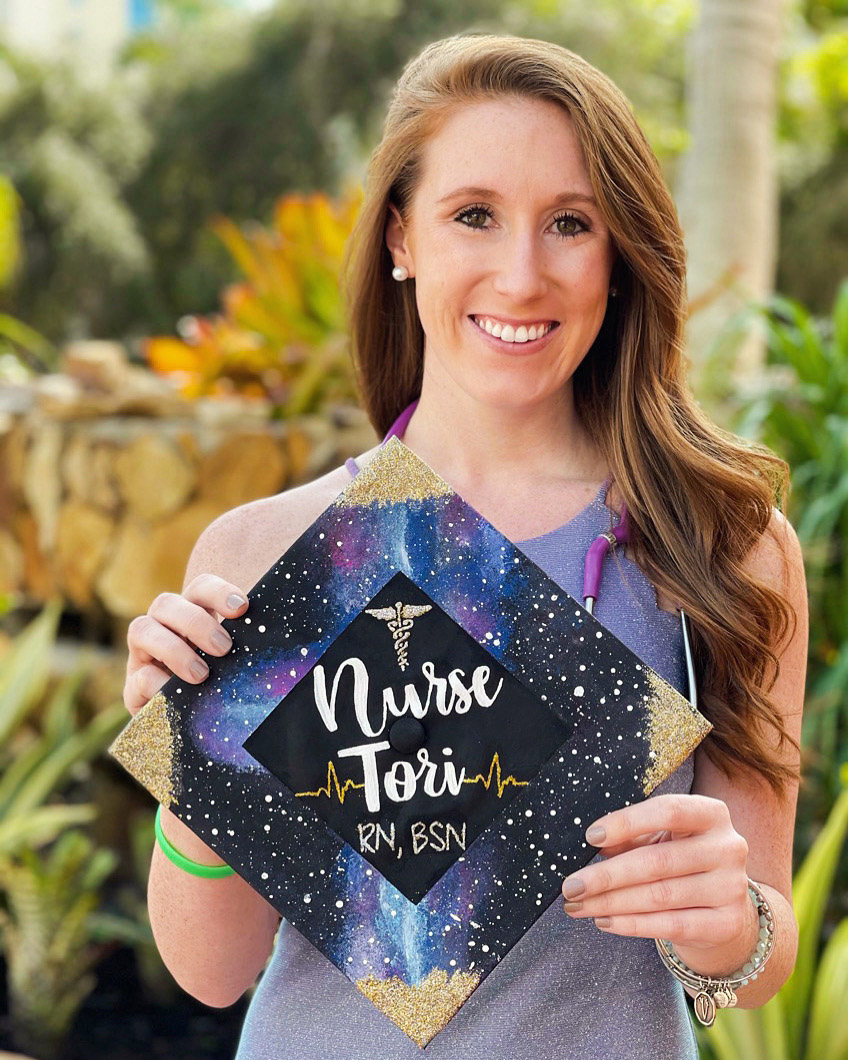 Keiser University valedictorian Victoria Kwiatkowski will soon join the same healthcare facility she'd spent much time in as a teenager while supporting a dear friend.
"Ten years ago, I spent every second I could with my best friend while he battled leukemia at the John Hopkins All Children's Hospital, so I am beyond excited and proud that I now have the chance to care for and inspire children and their families as they did for us many years ago," said Kwiatkowski, who will join the St. Petersburg, Florida facility as a member of its Congenital Diaphragmatic Hernia (CDH) team. 
The academic journey leading to Kwiatkowski's nursing profession and her honor at Keiser University's Sarasota campus began at the University of Central Florida back in May 2018 when she earned degrees in both Biology and Health Science. Determined to achieve her goal of becoming a registered nurse, she subsequently enrolled in Keiser University's Nursing program and credits supporters for helping her through the challenging times.
Kwiatkowski's academic endeavors came to a culmination on February 20, 2021, when she earned her B.S. in Nursing from Keiser University at a graduation ceremony provided over by Dr. Arthur Keiser, Ph.D.
"Dr. Susan Cohen was not only my mentor throughout my first semester of nursing school, but she remained my role model throughout the entire journey, as her supportive and encouraging demeanor provided me with the confidence to pursue my love of working in newborn pediatrics. I cannot imagine what other aspect of nursing I would have chosen without her guidance, and Dr. Terri Doire was been one of the greatest cheerleaders I could have asked for, as she was the ray of sunshine and positivity we all needed," smiled Kwiatkowski.
The Keiser University clinical rotations provided valuable hands-on experiences as Kwiatkowski honed her skills and gained real-world insights relating to the profession, and the rigorous academic program left a lasting impact. "Professors Ming and Malloy regularly challenged my intelligence in a way that made me think less like a student and more like a nurse. Although my toughest classes were taken with them, I cannot thank them enough for pushing me to become a better student.  I would not take any second of it back for the world," she reflected.  
When asked what she'd recommend to those considering a career in the field, Kwiatkowski emphasized the importance of collaboration. "If nursing is your dream, continue to work harder and never doubt your worth. Never feel bad about asking others for help, as the nursing profession is a team collaboration to ensure things get done safely and with quality," she said. "For as long as I can remember, children have always remained the key component in my dream jobs over the years. I cannot wait to see where this journey of pediatric medicine leads me." 
The Keiser University Traditional Bachelor of Science in Nursing program is offered for students beginning their first professional nursing program. Depending on the campus, students in this program of professional nursing study may attend in either the Fall/Spring semesters only or year-round, for eight semesters. Graduates will be prepared to provide compassionate, patient-centered, culturally competent nursing care to individuals, families, groups, communities, and populations in a variety of settings, using evidence-based knowledge and skills related to wellness, health promotion, illness, disease management, and end-of-life care to improve healthcare outcomes. They will practice in partnership with patients as members and leaders of interprofessional healthcare teams, utilizing the most current healthcare technologies. Successful completion of this program qualifies graduates to sit for the NCLEX-RN licensing exam. 
Keiser University is a private, not-for-profit university, serving nearly 20,000 students and employing 2,900 faculty and staff members. Co-founded in 1977 by Chancellor Arthur Keiser, Ph.D., and Evelyn Keiser, the university currently offers more than 100 degrees at 21 Florida campuses, as well as online and at two international sites. Keiser University is accredited by the Southern Association of Colleges and Schools Commission on Colleges as a level VI institution to award certificates and degrees at the associate, baccalaureate, masters, specialist, and doctoral levels. For additional information regarding Keiser University, visit http://www.keiseruniversity.edu.
Seahawk Nation Video Highlights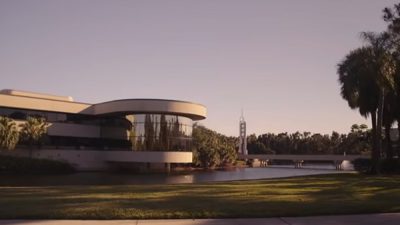 At Keiser University students always come first, our reputation was built in Florida. Keiser is a not-for-profit university with over 40 years of history, thousands of graduates on campus and online. Now, with a 100-acre residential campus, this can be your right fit. We are Keiser University!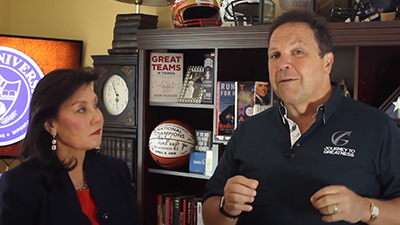 Keiser University is pleased to join forces with guest lecturer, and New York Times Bestselling author Don Yaeger, to offer The Greatness Leadership Initiative: Transforming the World in the Face of Change. This open, online course is available free of charge to all in the Keiser University community. Stay tuned for more information!
The Greatness Leadership Initiative: Transforming the World in the Face of Change