94-year-old Keiser University Student Proves It's Never Too Late to Earn a College Degree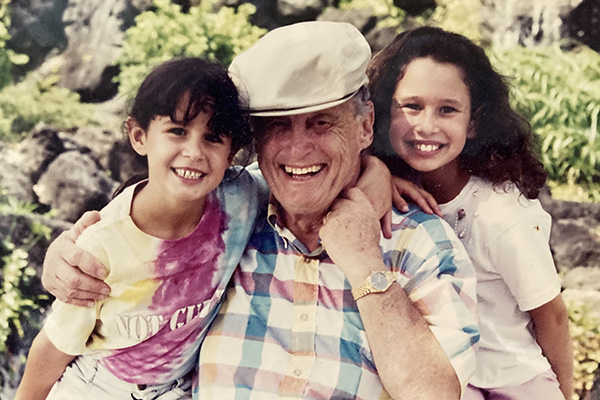 Bob Blum has accomplished many things in his life. From serving in the U.S. Air Force, starting a successful construction business, and raising a family, Blum has done it all. But the one achievement he never attained became reality on Friday, May 20, 2022, when Blum earned his degree from Keiser University Naples.
Blum made history when he crossed the stage as Keiser University's oldest graduate. The accomplishment is just one of many in a life well lived.
Growing up in Northern Virginia, Blum attended and graduated high school from Fishburne Military School in Waynesboro in 1946. He initially enrolled at the University of Maryland, but never earned his degree. He enlisted in the Air National Guard and was later activated to serve in the U.S. Air Force until he received an honorable discharge in 1953.
Following his service to the country, Blum went to work as a salesman in the Washington, D.C. area selling Valley Forge Beer for a distribution company owned by his mother. He later co-founded a construction company, Blum and Cowen Construction, which built housing developments in Montgomery County, Maryland. Two of his models were selected as "Home of the Year" and Blum was invited to join President Lyndon Johnson's Homebuilding Advisory Board in Washington, D.C. After moving to Florida in 1985, Blum even spent time as a guest columnist covering bridge for the now-defunct Islander Newspaper in Naples, Fla.
However, Blum says the one achievement that always eluded him was earning his college degree.
"I spent 70 years applying for jobs and the only thing I could list in the 'Education' section of those applications was high school diploma," said Blum. "I always felt something was missing from my life without it [a college degree]."
Throughout his life, Blum considered beginning his degree at other universities, but never felt quite at home. "No other university stood out to me the way that Keiser University did," said Blum.
After meeting with Dean Michael Nelson from Keiser University's Naples Campus, Blum felt right at home and enrolled to begin his bachelor's degree. He praises Keiser University Naples President Lynda Waterhouse for making him feel like a part of the Keiser University family.
Blum credits his wife, Connie, and daughter, Randy Kashi, for helping him learn the technologies required of modern college students. Connie Blum, who formerly owned a clothing store on Marco Island, now teaches computer technology to senior citizens and assisted Blum in learning the multiple computer and technology systems utilized by Keiser University.
As a member of the U.S. Air Force, Blum understood the importance of service to others, and has always been ready to give. He managed the investment portfolio for Fishburne Military School following his many years owning his own businesses. He also advises students at Fishburne on their own investments with hopes of teaching them the importance of sound budget planning.
Blum continues his spirit of giving today and recently established an endowed scholarship fund at Keiser University. The Robert H. and Connie Blum Scholarship for Dedicated Nurses will be given yearly to a nursing student at Keiser University Naples. Blum's decision to create a scholarship for Keiser University nursing students occurred after he spent some time in the hospital and bonded with a Keiser nursing student who was interning.
During Friday's commencement ceremony, Waterhouse presented Mr. Blum with a plaque, thanking him for his generosity, and announced that the nursing simulation lab at Keiser University Naples would be named in his honor: The Robert H. and Connie Blum Nursing Lab.
Following the successful completion of his Bachelor of Science in Interdisciplinary Studies, Blum plans to enroll in Keiser University's Master of Science in Criminal Justice, which he plans to complete online.
Blum's heartwarming story was covered by multiple news outlets throughout Florida and Nationally. Visit the links below to view Blum's story of lifelong learning.
Fox 4 Now Ft. Myers
WINK News Ft. Myers
WSVN Miami
News-Press
WWSB Sarasota
WRKC Cincinnati
NBC 6 South Florida
Action News Jacksonville
Florida Weekly
Yahoo!
Keiser University is a private, independent, non-profit university serving nearly 20,000 students at 21 Florida campuses, online, and two international sites. Founded in 1977 by Chancellor Arthur Keiser, Ph.D., and Evelyn Keiser, Keiser University currently offers more than 100 degrees from associates to the doctoral level. Keiser University is a  designated Hispanic-Serving Institution, a member of the Hispanic Association of Colleges and Universities, and was ranked No. 5 in the U.S. in Social Mobility by U.S. News And World Report in 2022.
Seahawk Nation Video Highlights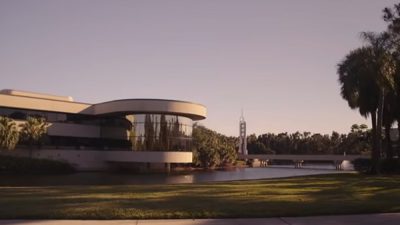 At Keiser University students always come first, our reputation was built in Florida. Keiser is a not-for-profit university with over 40 years of history, thousands of graduates on campus and online. Now, with a 100-acre residential campus, this can be your right fit. We are Keiser University!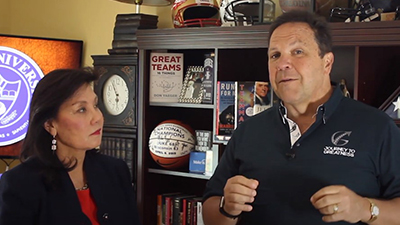 Keiser University is pleased to join forces with guest lecturer, and New York Times Bestselling author Don Yaeger, to offer The Greatness Leadership Initiative: Transforming the World in the Face of Change. This open, online course is available free of charge to all in the Keiser University community. Stay tuned for more information!
The Greatness Leadership Initiative: Transforming the World in the Face of Change