Alumni Share Unique Insights as Keiser University Educators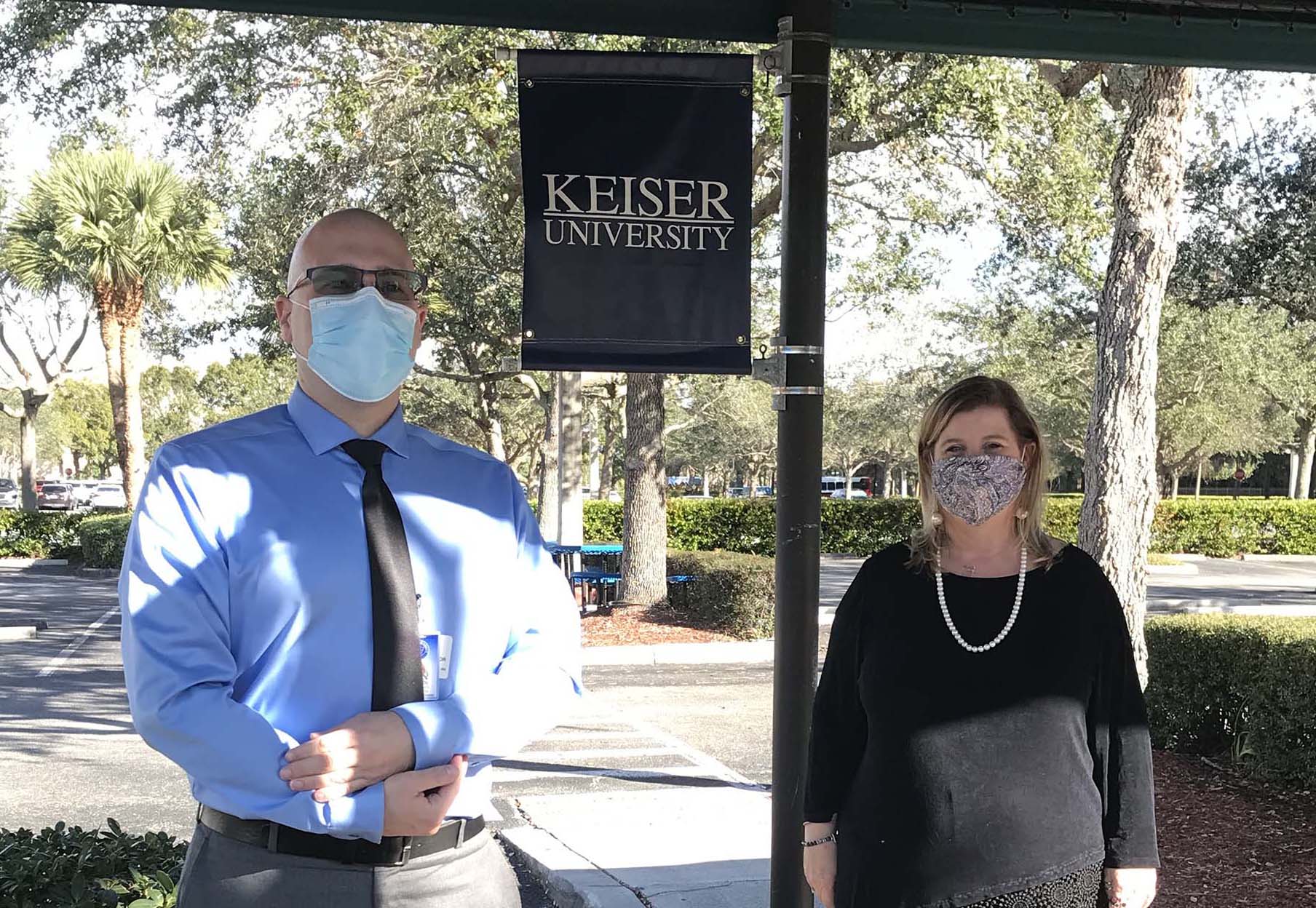 As Keiser University leaders regularly network with the best and brightest in the workforce, they often appoint university alumni as faculty who offer valuable learning perspectives.
Having placed several graduates in key faculty and staff positions throughout the years, Keiser University West Palm Beach president Kimberly Lea recognizes the value added to the learning experience as former students lead classes after they gain work experience in real-life settings.   "As Keiser University alumni, they know what it takes to effectively complete the rigorous curriculum, and they can share study and organizational strategies that can jumpstart student success," said Lea.
Like many Keiser University graduates, Carrie-Ann Morgan was excited to return to her alma mater to further ignite student learning. As a Radiologic Technology learner, she knew that her instructors believed in her and wanted her to succeed, which inspired her to carry on the legacy of impacting and making a difference in the lives of students. Now a Radiologic Technology faculty member, she recently reflected on the sense of accomplishment and pride she feels when her students complete their board exams and graduate from the program. "Being able to share study habits I gained as a student along with my professional experiences in the field, I'm able to empathize with learners who are balancing full-time jobs and academic schedules. Having once been in their shoes, I'm thankful to share successful strategies I'd used in the classroom, clinical, and workplace settings," she smiled.
Brian Bizzarro couldn't agree more. An Associate of Science in Nursing graduate who'd dedicated several years as an emergency room nurse before returning to Keiser, he now serves as the group's program director. "The dynamic is fantastic," he said.  "Education has always been  a passion for me, and as my alma mater, Keiser was my first choice. The opportunity to share my knowledge as an alumnus provides a real sense of meaning and value."
"Keiser University's approach to having practitioners teach our curriculum means that students gain more than a theoretical understanding of the materials because we bring real-world education and community connections to the forefront to improve the outcomes and job prospects for our graduates.  While it is always great to be in touch with our grads and to hear how they are making an impact in their fields, we are especially proud of our alumni faculty members as they contribute to the future by teaching in their chosen fields," said Lea.
According to an independent study by the Washington Economics Group, Keiser University provides an annual economic impact of more than $3 billion to the state of Florida and both directly and indirectly supports more than 30,000 Florida jobs.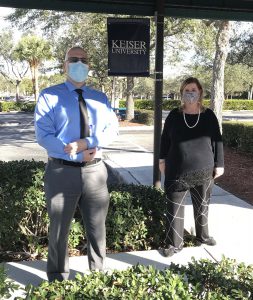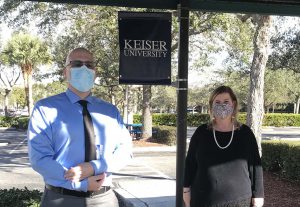 Seahawk Nation Video Highlights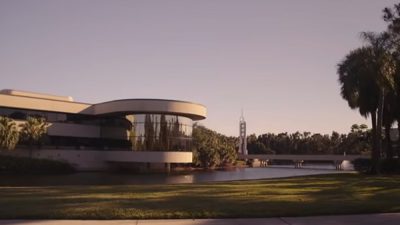 At Keiser University students always come first, our reputation was built in Florida. Keiser is a not-for-profit university with over 40 years of history, thousands of graduates on campus and online. Now, with a 100-acre residential campus, this can be your right fit. We are Keiser University!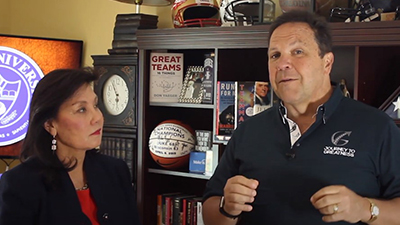 Keiser University is pleased to join forces with guest lecturer, and New York Times Bestselling author Don Yaeger, to offer The Greatness Leadership Initiative: Transforming the World in the Face of Change. This open, online course is available free of charge to all in the Keiser University community. Stay tuned for more information!
The Greatness Leadership Initiative: Transforming the World in the Face of Change