Breast Cancer Awareness: Professor's Podcast Shines Light on Valuable Treatment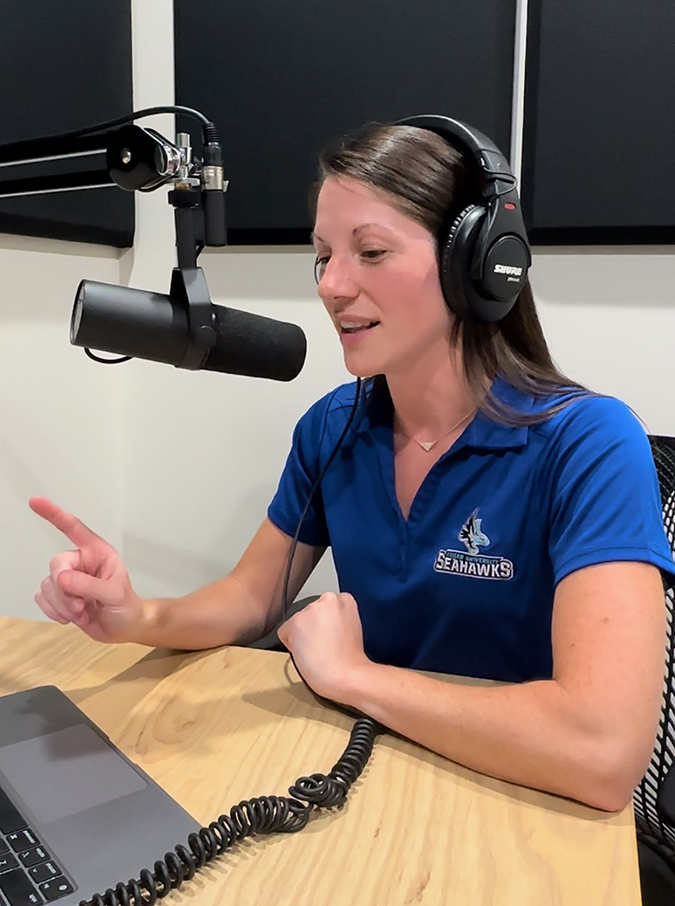 Apollo Beach, Florida resident Erin Hardin knew she wanted to work in the field of healthcare from a very young age but was unsure of the exact area. "I have been told my whole life I have an old soul. So even at a young age, I was able to assess my personality and my emotions. It takes a special kind of person to work in healthcare. I knew in my heart I should be that person, it felt like an obligation. I never had a fear of blood or needles. I am friendly, caring, and empathetic. I can hold a painful story, feel the emotions, and still have the strength to get the job done. Patients need you to be their strength in hard times without being cold," reflected Hardin on her career path.
To view Spectrum News 9 television coverage of Erin Hardin's story please visit here.
Now an educational leader in the field of radiation therapy who has launched a successful podcast, Hardin believes she's exactly where she's meant to be – largely because of the journey of family member Sheila Fitzgerald who battled breast cancer. "My aunt went through breast cancer treatments when I was in middle school, so our family was very involved in helping cancer patients in any way possible," said Hardin who now serves as Keiser University's Lakeland Campus Radiation Therapy Program Director and an emerging educational podcaster. "A career in radiation therapy allows me to continue to help fight the battle. We are the last line of defense for our patients and our knowledge can save lives."
The quest to continually prepare the 'line of defense' is taken to heart by Hardin who also maintains her PRN (the Latin pre re nata acronym for as needed) in the field to stay up-to-date and active with the latest technologies. It was while leading senior students in a national board exam preparation session, that she came up with the idea to maximize learning. The notion came about when one of her learners mentioned how they'd love to be able to study in their car, as they spent much time on the road commuting to class and clinical assignment locations. In search of a solution, Hardin quickly researched radiation therapy podcasts, but to no avail. It was then that she decided to develop one herself.
Since the release of her Study Radiation Therapy with Erin podcast in May 2023, Hardin said she has noticed that students are becoming more productive with the added benefit of enjoying a better school-life balance. "I definitely see a difference. When I lecture, someone will raise their hand and ask, 'Is this topic on the podcast?' They love using it to study and want more of them, as they play episodes in the car while washing dishes, folding laundry, anytime. I have even heard them joke that their spouses don't mind if they play the podcast out loud at home because my voice is so soothing," she smiled.
Complete with 'flash card' style episodes that include an introduction (such as important anatomy landmarks) and time for the listener to verbalize and repeat the correct answers, the shows are aired in the order of program classes. Now gaining momentum, they are welcoming a global following as listeners from as far as Australia and South Africa include students, active radiation therapists who are preparing to take the Continuing Qualifications Requirements (CQR) exam, and others who are supporting loved ones share their thanks.
Hardin is thankful that the innovative resource is catching on. "Healthcare is constantly changing and growing, so education for healthcare should be too. Students are diverse, they all learn differently. They have lives outside of school. If there is a way to better meet the needs of just one of my students, I am always going to try," she said while sharing her belief that the same tenacity needed to complete one's education successfully can be carried through many areas of life. "People you see that you consider successful, they are not successful because they were never told 'no.' They have been told 'no' so many times in so many ways, but they keep going. If you fail a test one day, that does not mean you are going to fail the board exam and never be a radiation therapist. Pick yourself up and keep going, this is not the end," she said. "I have no shame in sharing my failures with students. They brought me to where I am today."
Fitzgerald's daughter Meghan believes she would be proud of Hardin's heart for healing and wellness and happy that she is now supporting those in similar situations. "She went through so much during her battle," said Fitzgerald of her mother. "She would be hopeful that this will lead to more exposure and more funding for cancer prevention, screening, and more. Overall, I think she would be proud and honored."
Born and raised in the Chicago area, Hardin earned both her Bachelor of Science in Radiation Therapy degree from North Central College in Naperville, Illinois, and her Certificate of Radiation Therapy from Northwestern Medicine School of Radiation (NMSR) in Chicago, Illinois in 2015. After completing her senior year classes and her clinical assignments, she served Northwestern Medicine as a radiation therapist for almost six years while also pursuing her Master of Science in Healthcare Administration degree which she earned from the University of St. Francis in Joliet, Illinois in 2021.  After relocating to Apollo Beach, Florida with her family to enjoy the Florida sun, she joined the Moffitt Cancer Center as a Radiation Therapist before entering her role as Keiser University's Lakeland Campus Radiation Therapy Program Director.
Hardin reminds audiences that early detection is the best way to improve survival rates through self-examinations starting in the early 20s, yearly mammograms, genetic testing, and more. She shares that the maintenance of a healthy diet, physical activity, and alcohol avoidance are among the many steps one can take to avoid breast cancer, and advises readers to visit the American Cancer Society's website for extensive information relating to breast cancer risks, prevention, and screening methods. Hardin's podcast is produced at Lakeland's Catapult studio. Catapult is an innovative 40,000-square-foot nonprofit center that supports business and entrepreneurship by providing access to education, resources, and space. In addition, it increases the viability of startups, serves as a launch pad for brick-and-mortar commerce, connects corporations with the startup community, promotes the recruitment and professional growth of talent, and more.
Keiser University's Associate of Science degree in Radiation Therapy prepares students for entry-level positions in the profession, using ionizing-radiation-producing equipment to administer therapeutic doses of radiation as prescribed by physicians for the treatment of disease — generally cancer.  The program's graduates are eligible to take the national certification examination administered by the American Registry of Radiologic Technologists and are eligible for licensure by the State of Florida to practice Radiation Therapy. The Radiation Therapy program strives to instill the values and concepts of lifelong learning in its graduates.
Keiser University is a private, independent, non-profit university serving nearly 20,000 students at 21 Florida campuses, online, and two international sites. Co-founded in 1977 by Chancellor Arthur Keiser, Ph.D., and Evelyn Keiser, Keiser University currently offers more than 100 degrees from associate to the doctoral level. Keiser University is a designated Hispanic-Serving Institution, a member of the Hispanic Association of Colleges and Universities, and was ranked No. 1 in the U.S. in providing Social Mobility by U.S. News and World Report in 2023.
Seahawk Nation Video Highlights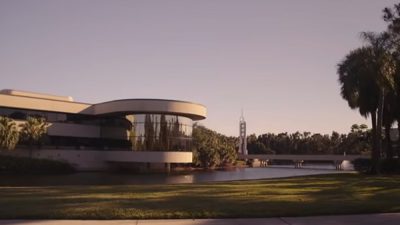 At Keiser University students always come first, our reputation was built in Florida. Keiser is a not-for-profit university with over 40 years of history, thousands of graduates on campus and online. Now, with a 100-acre residential campus, this can be your right fit. We are Keiser University!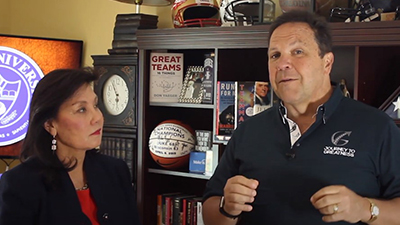 Keiser University is pleased to join forces with guest lecturer, and New York Times Bestselling author Don Yaeger, to offer The Greatness Leadership Initiative: Transforming the World in the Face of Change. This open, online course is available free of charge to all in the Keiser University community. Stay tuned for more information!
The Greatness Leadership Initiative: Transforming the World in the Face of Change