Chancellor's Blog: Institutional Effectiveness Day is a Time to Plan for the Future at Keiser University
We at Keiser University were recently pleased to hold our annual Institutional Effectiveness Day. It's a time when we focus on what the future will hold for our institution.  As I look back to when we first founded our institution more than 40-years ago, who would have thought then that we would one day have campuses throughout the state of Florida including a residential site like our Flagship campus, complete with a football team and 25 other competitive sports.
Our reach extends past our state to international locations in Nicaragua and China, and we are moving forward with a new educational partnership with Caledonia University in Glasgow, Scotland. I want to recognize the efforts of our Business Development Team of Vice Chancellor Belinda Keiser, Josh Sanchez, and Jon Miller in securing a Memorandum of Understanding with this Scottish University. We have many accomplishments to celebrate over this past year and more to look forward to in this new year.  Here are a few recent highlights that I'd like to note:
We added two new campuses in 2018. One is our first location on a military site at Patrick Air Force Base, and is supported by our Melbourne Campus.  The other is a campus that focuses on Master's and Doctorate degree programs in Nurse Anesthesia in Naples.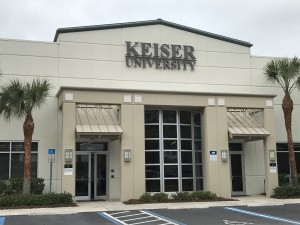 We started several new degree programs last year, including a Cinematic Arts degree and an Equestrian program at our Flagship campus. We are excited about the launch of a new Engineering degree program for the Tampa and Flagship campuses.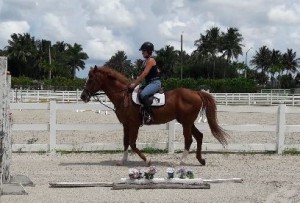 The College of Chiropractic Medicine at the West Palm Beach campus recently received its accreditation as well as several generous donations of funding and equipment for its new Spine Care Clinic which is now open to the public.
The new football team at Flagship played its initial season this past fall including several home games at the sports complex which was constructed over the summer. Seahawks football has provided us with many firsts to celebrate such as a victory in the kickoff game.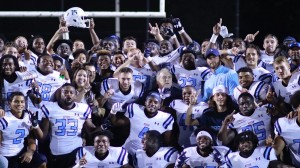 Once again, I'm pleased and proud that Keiser University is the state's top producer of nurses who pass their national exams on the first try.  This distinction speaks volumes about the high-quality classroom and clinical training our students receive as they graduate into careers that help address the state and national nursing shortage.
Outside organizations also took notice of Keiser University this past year.
Money Magazine ranked us #8 among top colleges in Florida in its 2018 survey, based on their editors' research on education quality, financing, student performance, and value.  We were one of only two private institutions in the state to make the top ten.
Niche ranked us as the #3 Best Online University in America and the third safest campus in Florida. It is always nice to see independent rankings take note of what we've known all along – that Keiser University provides a quality education that is affordable, accessible, and safe.
As we perform our institutional effectiveness review, we have a lot of exciting possibilities ahead of us. Our campuses will be working to put together their own plans which will be combined into an overall master plan for KU, ensuring that we continue to meet the needs of the students and communities that we serve. So, to all of you, our dedicated staff and faculty, I say thank you, and I look forward to another successful year at Keiser University.
Seahawk Nation Video Highlights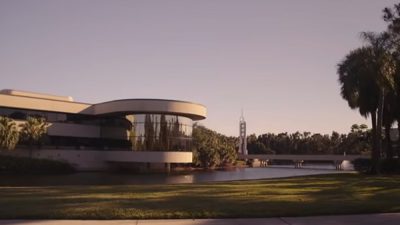 At Keiser University students always come first, our reputation was built in Florida. Keiser is a not-for-profit university with over 40 years of history, thousands of graduates on campus and online. Now, with a 100-acre residential campus, this can be your right fit. We are Keiser University!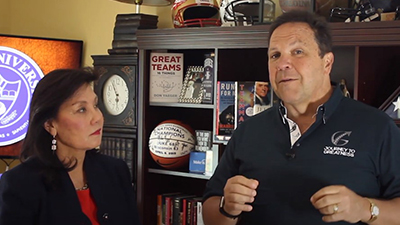 Keiser University is pleased to join forces with guest lecturer, and New York Times Bestselling author Don Yaeger, to offer The Greatness Leadership Initiative: Transforming the World in the Face of Change. This open, online course is available free of charge to all in the Keiser University community. Stay tuned for more information!
The Greatness Leadership Initiative: Transforming the World in the Face of Change