Now in Medical School, KU Biomedical Science Graduate is Thankful for Strong Foundation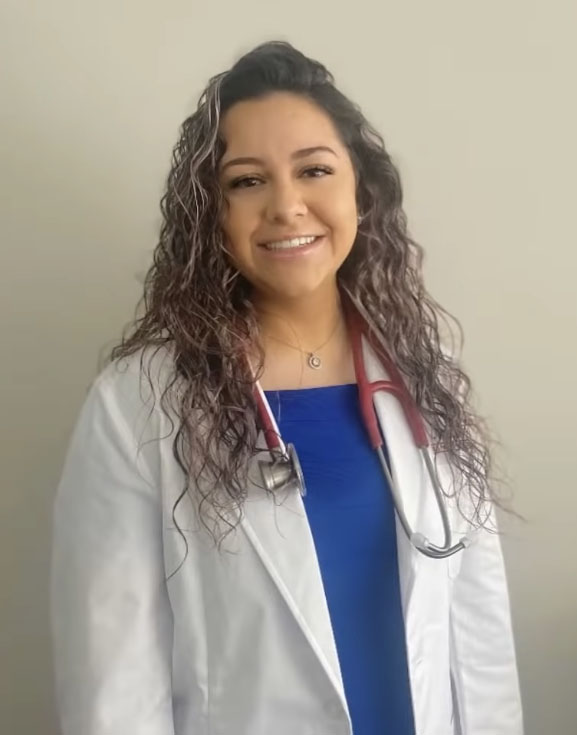 Chantal Ghaly is now one step closer to her goal of becoming a medical doctor thanks to a solid foundation provided by her Keiser University experience.

Ghaly, a Biomedical Science graduate and former Seahawk soccer player who is now in her first term of medical school at St. Georges University in Grenada, West Indies, shared that she's wanted to become a physician for as long as she can remember. "I've always been intrigued by the complexity of the human body and its ability to perform such intricate tasks. It is truly something to marvel at," said the Flagship campus alumna who shared that her college experiences provided her the opportunity to become a well-rounded student in the sciences, business, humanities and arts. "From American literature to molecular cell biology, every class I took helped me in one way or another," said Ghaly, who added that her additional roles as a Seahawk soccer player and Resident Assistant instilled qualities such as determination, leadership, time and crisis management, team collaboration, and more.

The pursuit of a medical profession comes natural to Ghaly, as she was exposed to the environment at a young age with several family members in the field. "I consider it to be very rewarding and a great privilege to be able to help people when they're at their most vulnerable. A doctor holds a tremendous amount of responsibility which can massively influence a patient, from slightly improving their quality of life to completely curing them," said Ghaly who emphasized how the pursuit of a healthcare degree takes on a whole new meaning during a global health crisis. "The COVID-19 global pandemic has made it evident to many that there is a healthcare professional shortage while reminding us that all frontline workers are truly selfless. Not all people are willing to go to work every day knowing that they are risking their lives. I thank and continue to respect all of our healthcare heroes for their bravery and dedication in helping their patients, especially during the chaos of the pandemic," said Ghaly, who credits Keiser university professors Dr. Joseph Boinski, Dr. Justin Minnerly, Dr. Shawn McPartland, Professor Jamie Teman and Soccer Coach Matthew Dunn for being instrumental in her success. "Being a student athlete, they were very supportive and would accommodate accordingly. Whether it was answering my emails regarding assignments or meeting one on one during office hours, their doors were always open, and they were always ready to help. I was given the opportunity to expand my horizons beyond the classroom. Not only did they teach me in course related material, but advised me in research, standardized exams, and more. They may have started off as my professors but ended up becoming my mentors and people who I respect, admire and look up to," she said.

When asked what she'd recommend to those considering a degree in the profession, Ghaly emphasized perseverance and dedication. "It is a very long and strenuous path that requires a lot of hard work. You must be passionate about medicine to succeed in the career, and it requires long nights of endless studying, sacrificing summer breaks, long research hours, and so on. But at the end of the day, when you wear that white coat and put that stethoscope around your neck, you become accountable for someone else's life other than your own, so it is worth it. Medicine is not just what you do in the library or on exams; it's what you do for your patients," she said.

Keiser University's Bachelor of Science degree in Biomedical Sciences program prepares students for entry into health sciences and analytical/research laboratories. Graduates possess the skills to perform in a variety of science-related positions in health departments, zoos, clinical and environmental chemistry, pharmaceutics, and laboratories.  Graduates of the program will have completed the prerequisites necessary to be successful in graduate programs in the sciences as well as a multitude of professional programs such as occupational and physical therapy, dentistry, pharmacy, physician and physician assistant programs. However, a Bachelor of Science degree in Biomedical Sciences can also be a program for individuals who wish to work in laboratory settings and other occupations.

Keiser University is a private, not-for-profit university, serving nearly 20,000 students and employing 2,900 faculty and staff members. Co-founded in 1977 by Chancellor Arthur Keiser, Ph.D., and Evelyn Keiser, the university currently offers more than 100 degrees at 21 Florida campuses, as well as online and at two international sites. Keiser University is accredited by the Southern Association of Colleges and Schools Commission on Colleges as a level VI institution to award certificates and degrees at the associate, baccalaureate, masters, specialist, and doctoral levels. For additional information regarding Keiser University, visit http://www.keiseruniversity.edu.
Seahawk Nation Video Highlights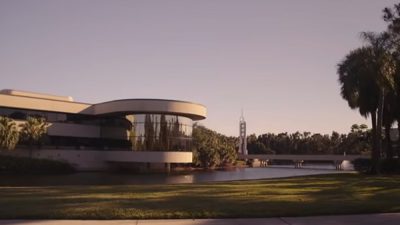 At Keiser University students always come first, our reputation was built in Florida. Keiser is a not-for-profit university with over 40 years of history, thousands of graduates on campus and online. Now, with a 100-acre residential campus, this can be your right fit. We are Keiser University!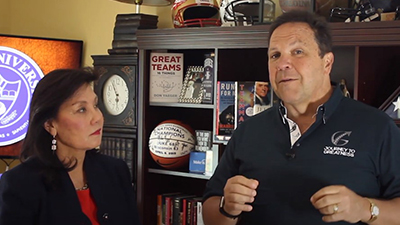 Keiser University is pleased to join forces with guest lecturer, and New York Times Bestselling author Don Yaeger, to offer The Greatness Leadership Initiative: Transforming the World in the Face of Change. This open, online course is available free of charge to all in the Keiser University community. Stay tuned for more information!
The Greatness Leadership Initiative: Transforming the World in the Face of Change