Helping others through medicine: First-generation college student pursues degree in Biomedical Sciences from Keiser University Tampa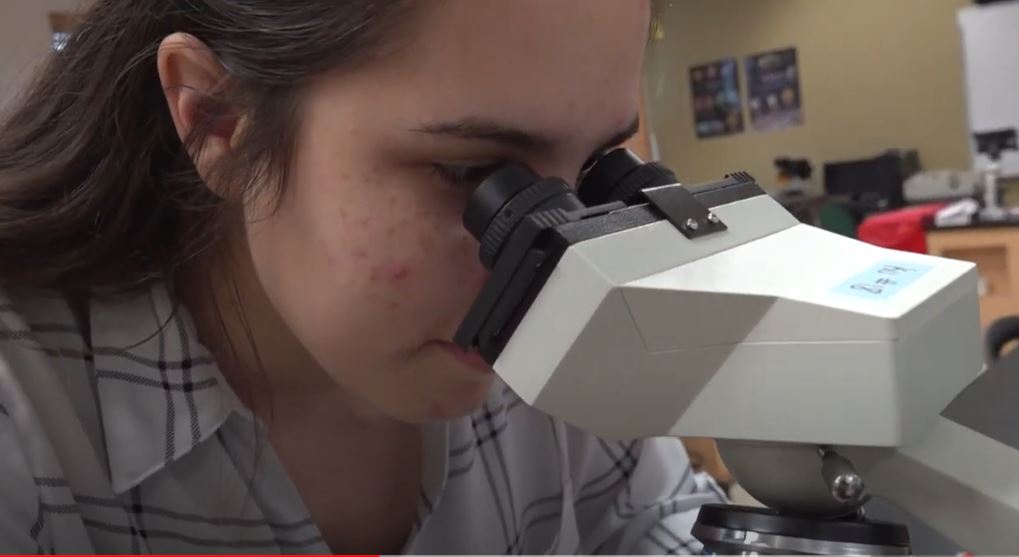 Keiser University Tampa student Serenity Lujan is passionate about two things, science and helping others. Enrolled in the Bachelor of Science in Biomedical Science degree program, she is hoping to bring those passions together and make the world a better place.
"I want to help people, that is my main motivator," Lujan said. "Being able to do that through medicine is going to be great, since it connects with the love of science. To connect it all and be able to help people is what I really want to do."
Lujan moved to Tampa about six years ago where her father works as a contractor for the United States Air Force. After graduating high school, Lujan set her sights on higher education and a future in the medical field, the first in her family to do so.
"First-generation college student" Lujan said. "It feels like a lot of pressure. Being the first one I didn't really know what all I was expecting. It was a good transition with the way Keiser does it, because a lot of classes all at once would have been a lot to handle. It was a good transition, but a lot of pressure."
The Biomedical Sciences program prepares students to pursue careers in a wide variety of health science and laboratory research careers. Students often go on to graduate school, professional training programs, or medical school. Lujan says the multitude of science and research included in her education at Keiser reassures her she is on the right career path.
"Since August 2021 I have worked on a research project with two other people, one who is on the same time span as me, and someone who graduated in July of 2021," Lujan said. "We're trying to isolate mitochondria, and then poison it and bring it back. It's pretty intense."
Lujan is a recipient of the Effective Access to Student Education (EASE) Grant. The EASE program provides grant funding to Florida resident students who attend one of thirty Independent Colleges and Universities of Florida.
She says the grant helps her to remain independent and take some extra pressure off her family.
"[The EASE Grant] is definitely very helpful with buying the books and all the prep for the MCAT. It's made it a lot easier, since my dad is in Iraq right now. He's over there and my mom is kind of struggling to help over here," Lujan said. "It's helped me be more independent, get my books and all the prep stuff without having to ask them for anything."
Lujan says she plans on going to med school after graduating from Keiser University Tampa, a journey she says is making her family proud.
"They're all super excited and supportive."
Keiser University is a private, independent, non-profit university serving nearly 20,000 students at 21 Florida campuses, online, and two international sites. Co-founded in 1977 by Chancellor Arthur Keiser, Ph.D., and Evelyn Keiser, Keiser University currently offers more than 100 degrees from associate to the doctoral level. Keiser University is a designated Hispanic-Serving Institution, a member of the Hispanic Association of Colleges and Universities, and was ranked No. 1 in the U.S. in providing Social Mobility by U.S. News and World Report in 2023.
Seahawk Nation Video Highlights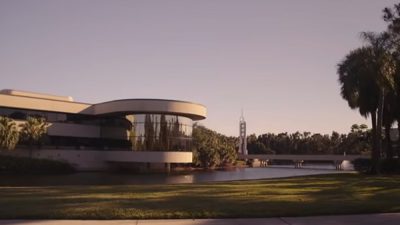 At Keiser University students always come first, our reputation was built in Florida. Keiser is a not-for-profit university with over 40 years of history, thousands of graduates on campus and online. Now, with a 100-acre residential campus, this can be your right fit. We are Keiser University!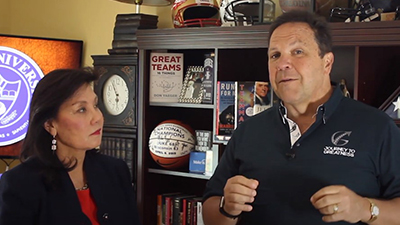 Keiser University is pleased to join forces with guest lecturer, and New York Times Bestselling author Don Yaeger, to offer The Greatness Leadership Initiative: Transforming the World in the Face of Change. This open, online course is available free of charge to all in the Keiser University community. Stay tuned for more information!
The Greatness Leadership Initiative: Transforming the World in the Face of Change