Keiser Graduate Hired During Economic Downturn
Keiser graduates are not only working in their field, but they are also gaining employment even during the economic downturn. Sean Henry landed a job amid the COVID-19 health crisis on March 23, 2020. He is an information technology security and network administrator at Brevard Health Alliance, a group of healthcare clinics east of the Orlando area. "I'm happy. My wife and I are blessed. We've had a pretty good year so far," Henry said.
He graduated from Keiser University's Melbourne campus with an Associate of Science in Information Technology and recently a Bachelor of Science in Network Systems and Data Communications. The Air Force veteran was a command and control warning systems operator for more than 20 years. After retiring from the military, Henry enrolled at Keiser University to begin his encore career.
He chose the university because its associate degree in IT prepares students to obtain industry certifications, which is a valuable tool in the field. He also liked the convenience of evening classes. Henry took advantage of the university's hybrid schedules. He doubled up on day and evening classes to complete both degrees within two years.
The 45-year-old began aggressively looking for jobs in January, two months after he graduated, which is something he wishes he would have done differently: "Apply for jobs before you graduate because the hiring process takes time." Henry spent three months applying for jobs: "Don't get discouraged and keep at it. You will find something. Don't settle for something that you don't want to do."
Like Henry, other Keiser graduates continue to achieve their career goals despite the economic slowdown. After a dip in graduate hiring rates in April, Keiser University saw a 40 percent increase in graduates gaining employment in May.
So, how did he land a job during a health crisis that temporarily shut down many businesses? Henry showed his resume and asked for feedback from as many people as possible. He also talked to recruiters and attended job fairs. He recommends getting your application in immediately after a job is posted. His advice to other students is to practice your elevator pitch – a quick summary of your background and experiences: "That 30-second elevator pitch could be the difference between getting a job or not getting a job."
Henry added, "You need to be personable and have that confidence when you are talking to people. You need to sell yourself." Knowing how to sell himself came in handy. He said while his education prepared him, it was networking that provided the opportunity to showcase his skills in front of his employer.
Now, Henry works assuring that patients' personal medical information stays secure. COVID-19 did affect Henry's role. Brevard Health Alliance is offering more telehealth visits. A lot of his responsibility involves making sure their computers are prepared to handle the increasing system demands. "It's fulfilling. I get that satisfaction of doing a good job, fixing problems," Henry said.
Even after landing a job, his learning never stops. While Henry had earned multiple programming certifications, he intends to obtain two more during the next six months. His goal is to grow within his company and return to school for a master's in information security in 2021.
Seahawk Nation Video Highlights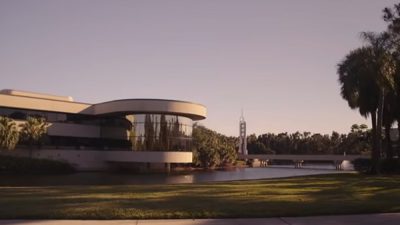 At Keiser University students always come first, our reputation was built in Florida. Keiser is a not-for-profit university with over 40 years of history, thousands of graduates on campus and online. Now, with a 100-acre residential campus, this can be your right fit. We are Keiser University!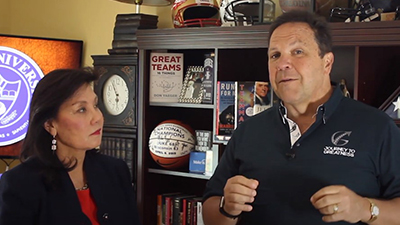 Keiser University is pleased to join forces with guest lecturer, and New York Times Bestselling author Don Yaeger, to offer The Greatness Leadership Initiative: Transforming the World in the Face of Change. This open, online course is available free of charge to all in the Keiser University community. Stay tuned for more information!
The Greatness Leadership Initiative: Transforming the World in the Face of Change