Keiser University Celebrates the Critical Role of Women Leaders in Society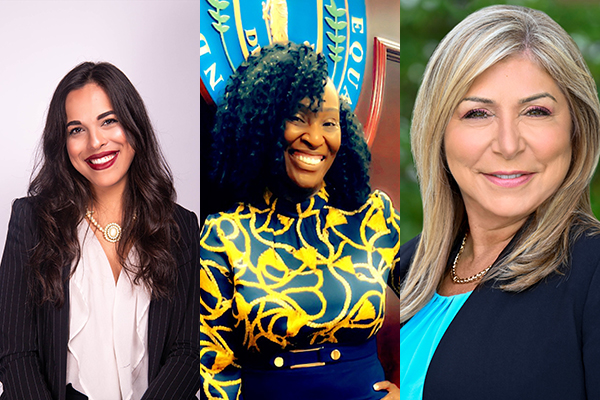 For more than 45 years, Keiser University women graduates, and staff, continue to serve their communities as leaders in nursing and healthcare, information technology, education, homeland security and law enforcement, and other critical professions. The University is pleased to honor their accomplishments, and commitment to Florida and the nation, through its Faces of Leadership campaign.
Faces of Leadership will extend throughout 2022 to celebrate the critical role Keiser University's women leaders play in in all aspects of society, education, and the workforce. The University will honor students, staff, alumnae, and community partners and celebrate the dedication, commitment, and resiliency of the many women leaders at Keiser University.
"At Keiser University, we're extremely proud of our diverse women leaders who come from all walks of life and are leaders in their communities" said Belinda Keiser, Vice Chancellor. "Keiser University has a proud tradition of educating women and helping them find careers and achieve career advancement in an everchanging marketplace. We're training women to become leaders in critically needed industries in 21 Florida communities and 41 states across the country."
According to Wall Street Journal research, in 2020-21, a record number of women made up nearly 60 percent of college enrollment in the United States while men accounted for 71 percent of college enrollment decline over the last five years. Likewise, the number of men becoming stay-at-home dads has risen by 20 percent since 1989 according to the Pew Research Center. These stats were driven in part by the COVID pandemic, but also demonstrate that a rising number of fathers are choosing to stay home to care for their families while their spouses choose to work.
With a 73% female student population, Keiser University's unique model of education and student-first philosophy provides students, especially women and working mothers, with educational opportunities that lead to empowering careers. Since 1977, the University has provided education and career training in many traditionally male-dominated fields such as information technology, cybersecurity, and homeland security. This commitment continues for Keiser as the University recently entered into an agreement with the Department of Homeland Security (DHS) meant to increase DHS's talent pipeline and provide students with internships and fellowships at DHS.
In addition to its focus on training women in emerging industries, Keiser University is one of the top producers of nursing and allied health graduates in Florida. Since 2019, the University has graduated more than 3,200 nurses who were critical to the state's recovery efforts during the COVID pandemic. In service to Florida residents, KU nursing and allied health students joined a team of hospital systems and health care providers to respond to the needs of local communities by providing testing, vaccinating, counseling, and other critical services.
Keiser's commitment to its female learners extends beyond its academic degree programs to ensure they're creating positive outcomes in their lives. Keiser was ranked No. 1 in Florida and No. 5 in the U.S. for Social Mobility by U.S. News and World Report. The subcategory ranks colleges and universities on their ability to graduate economically disadvantaged students. As part of the fabric of Florida's workforce, the University also works with more than 1,000 industry advisors and employer partners across the state to help place highly trained graduates into leading roles in their communities.
Designed to launch in March in conjunction with Women's History Month, Keiser University's Faces of Leadership will take place throughout 2022. Information about the University's women leaders will be shared on Keiser's official social media accounts using the hashtag #FacesofLeadership. Faces of Leadership can also be found by visiting https://www.keiseruniversity.edu/womens-history/.
Keiser University is a private, independent, non-profit university serving nearly 20,000 students at 21 Florida campuses, online, and two international sites. Co-founded in 1977 by Chancellor Arthur Keiser, Ph.D., and Evelyn Keiser, Keiser University currently offers more than 100 degrees from associates to the doctoral level. Keiser University is a member of the Hispanic Association of Colleges and Universities and was ranked No. 5 in the U.S. in Social Mobility by U.S. News and World Reports in 2022. Keiser University is accredited by the Southern Association of Colleges and Schools Commission on Colleges as a level VI institution. For more information, visit www.keiseruniversity.edu.
Seahawk Nation Video Highlights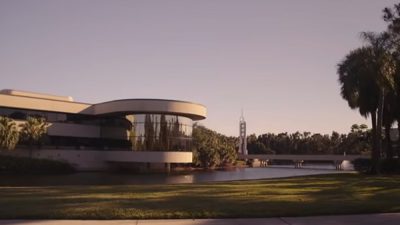 At Keiser University students always come first, our reputation was built in Florida. Keiser is a not-for-profit university with over 40 years of history, thousands of graduates on campus and online. Now, with a 100-acre residential campus, this can be your right fit. We are Keiser University!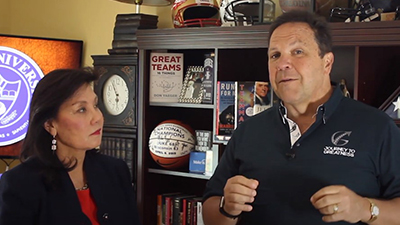 Keiser University is pleased to join forces with guest lecturer, and New York Times Bestselling author Don Yaeger, to offer The Greatness Leadership Initiative: Transforming the World in the Face of Change. This open, online course is available free of charge to all in the Keiser University community. Stay tuned for more information!
The Greatness Leadership Initiative: Transforming the World in the Face of Change