Keiser University Forms Nursing Advisory Council with Key Healthcare Stakeholders to Address Florida's Nursing Shortage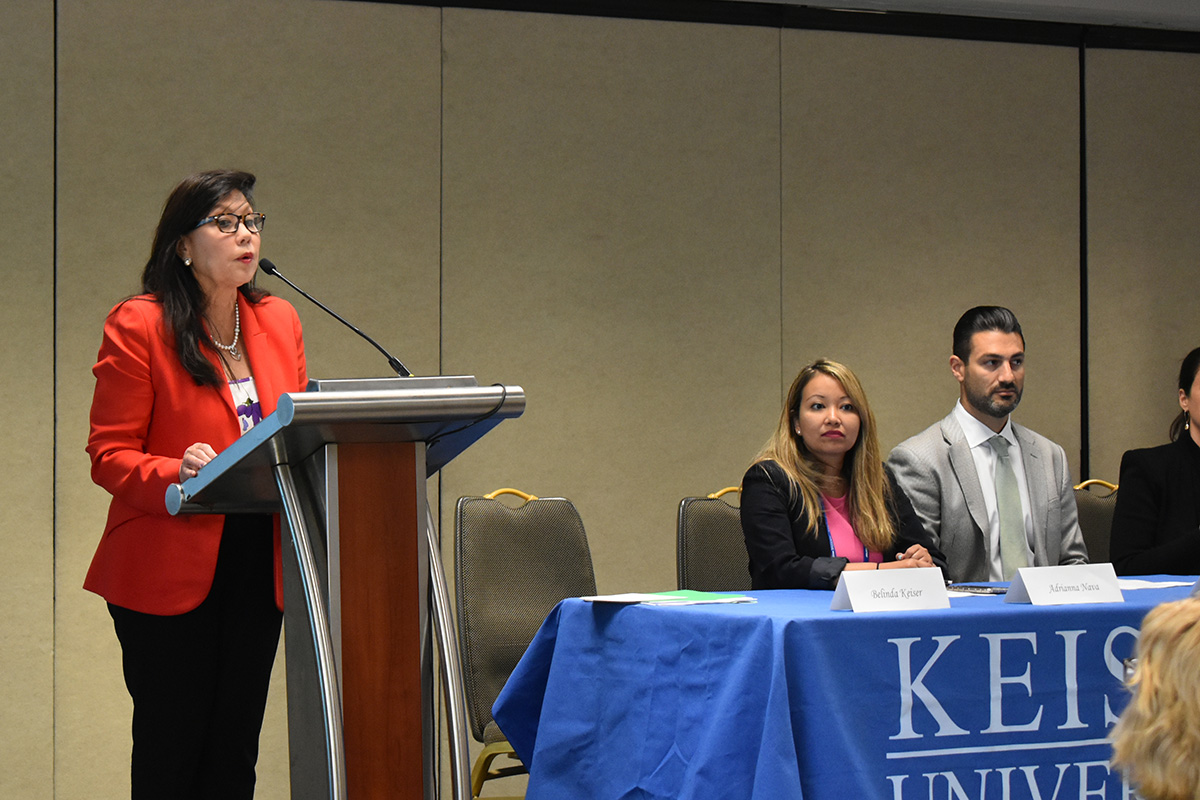 Keiser University partnered with the National Association of Hispanic Nurses on Wednesday to announce the creation of the Keiser University Nursing Advisory Council, a group made up of government officials, educational leaders, and health care industry experts who will collaborate to help address Florida's nursing shortage problem.
According to the American Association of Colleges of Nursing (AACN), the U.S. is projected to experience a shortage of registered nurses in the coming years which will result in a deficit of 130,000 nurses by 2025. According to a recent report by the Florida Hospital Association, the State of Florida faces a dire nurse staffing shortage that will result in a nursing workforce deficit of 60,000 nurses by 2035.
To begin addressing the issue, Keiser University's is joining together with organizations throughout Florida and the U.S. to share best practices related to the shortage and develop practical short- and long-term solutions that can be implemented to benefit the citizens of Florida.
"We hope to develop at least three or four recommendations that are practical in nature, that can be implemented, that can address head-on, different issues and challenges that will help alleviate the nursing shortage," said Belinda Keiser, Vice Chancellor of Keiser University.
The press conference took place during the first day of the annual conference of the National Association of Hispanic Nurses. Joining Keiser University at the press conference were advisory council members Adrianna Nava, President of the National Association of Hispanic Nurses, Gino R. Santorio, President and CEO of Mt. Sinai Medical Center, Florida Senator Ana Maria Rodriguez (R-Miami), Florida Representative Marie Woodson (D-Hollywood), and Marcella Rutherford, Dean of Nursing at Nova Southeastern University.
Advisory council members who have committed but were unable to attend include Mary Mayhew, President and CEO of the Florida Hospital Association; Florida Senators Daryl Rousan (D-St. Petersburg), Dennis Baxley (R-Lady Lake), and Shervin Jones (D-Miami Gardens); John McFadden, Dean of the College of Health Sciences at Barry University; and Debra Toney, President of the National Coalition of Ethnic Minority Nurse Associations.
Panel members present at the press conference discussed some of the barriers they're already facing in an effort to keep pace with the current demand for nurses.
Santorio cited the COVID-19 pandemic as a contributing factor to the nursing shortage and shared how Mt. Sinai Medical Center has worked on expanding nurse educator programs, is quickly implementing new technology and using simulation labs to build new nurses' confidence.
"Vacancy rates for nursing are double to triple what (they were) pre-pandemic and that's pretty consistent on a national level," said Santorio.
Other barriers that exist include affordable housing, early retirement and burnout, higher-pay for traveling out of state, a lack of nurse educators, and limitations on clinical availability for advanced nursing students.
Keiser University received praise the American Nurses Association (ANA) for taking initiative on the important task of solving the nursing shortage. ANA President Ernest Grant, PhD., RN, FAAN, expressed, "We must salute and applaud Keiser University for convening this nursing advisory council to help tackle the nursing shortage together we can make a difference."
As a career-focused university with 21 Florida campuses, Keiser University continues to address the talent needs of Florida's healthcare system and is a statewide leader in nursing and allied health education. In February, Keiser joined educators and health care workers from across the state to discuss the nursing shortage before the Senate Appropriations Subcommittee on Health & Human Services in a panel discussion led by Chair Aaron Bean.
More than 3,000 nursing students have graduated from Keiser University since 2017 and the University recently launched a new Master of Science in Nursing (MSN) degree meant to address Florida's nursing shortage in women's health. At its campuses across the state, Keiser University has seen a rise in applications in its BSN, Master of Science in Nursing (MSN), and Associate of Science in Nursing (ASN) programs in the past year.
Wednesday's announcement was covered by major Miami-area media outlets including The Miami Herald, WPLG Local 10, WFOR CBS4 Miami, Miami Diaro, El Nuevo Herald, Univision, and Telemundo. Following the announcement, nurses and stakeholders from throughout South Florida have reached out to the University expressing interest in joining the advisory council. Those who are interested in joining are encouraged to visit: https://forms.keiseruniversity.edu/ku-nursing-advisory-council/.
The Keiser University Nursing Advisory Council will meet in the coming months to develop its recommendations to reduce Florida's nursing shortage and present them to state and community leaders.
Keiser University is a private, independent, non-profit university serving nearly 20,000 students at 21 Florida campuses, online, and two international sites. Founded in 1977 by Chancellor Arthur Keiser, Ph.D., and Evelyn Keiser, Keiser University currently offers more than 100 degrees from associates to the doctoral level. Keiser University is a designated Hispanic-Serving Institution, a member of the Hispanic Association of Colleges and Universities, and was ranked No. 5 in the U.S. in Social Mobility by U.S. News And World Report in 2022.
Seahawk Nation Video Highlights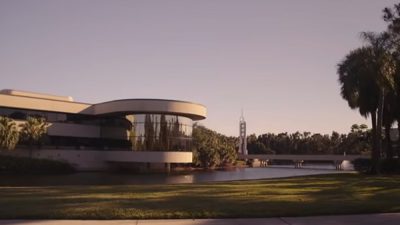 At Keiser University students always come first, our reputation was built in Florida. Keiser is a not-for-profit university with over 40 years of history, thousands of graduates on campus and online. Now, with a 100-acre residential campus, this can be your right fit. We are Keiser University!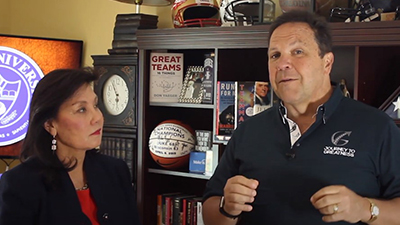 Keiser University is pleased to join forces with guest lecturer, and New York Times Bestselling author Don Yaeger, to offer The Greatness Leadership Initiative: Transforming the World in the Face of Change. This open, online course is available free of charge to all in the Keiser University community. Stay tuned for more information!
The Greatness Leadership Initiative: Transforming the World in the Face of Change