Keiser University Online graduate continues family legacy to serve others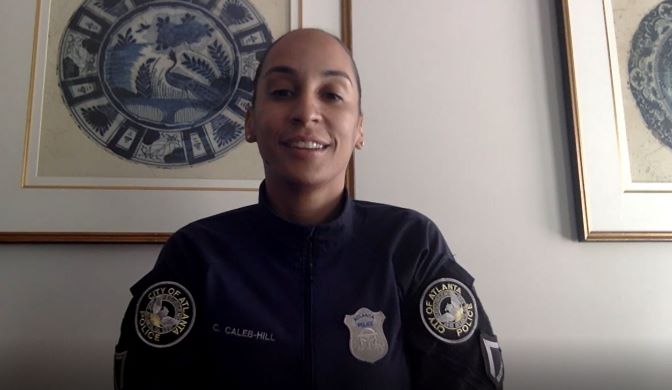 Keiser University Online graduate Cierra Caleb has a mission to serve and protect. That mission runs through generations, inspired by her grandfather.
Caleb remembers her grandfather, Joseph Caleb, as one of the first black civil rights activists in Miami. His legacy is recognized through The Joseph Caleb Center and Joseph Caleb Auditorium named in his honor, and lives on through his children and grandchildren.
"My dad really instilled a lot of morals into me and my sisters. My middle sister joined the Army right after 9/11, and my oldest sister is a chemist working at hospitals," Caleb said. "We all play our part in serving."
Caleb answered the call to serve after earning a full-ride basketball scholarship to Miles College. One year later, she left school to join the Air Force. She served as a military police officer for eight years, stationed in North Dakota, England, and at Dobbins Air Force Base in Georgia."
"I was a cop, so we controlled the entry to the base, as well as the flight line. We guard the planes," Caleb said. "I think most police officers will understand, it's kind of just inside you to live for something bigger than yourself. That's kind of how my father and mother raised me."
After retiring from the military, Caleb says she knew she wanted to continue her mission to protect and serve.
"When I got out of the service that's when I decided to go to college and continue my education," Caleb said. "Keiser kind of gave me a fair chance to start school with a clean slate."
Caleb earned a Bachelor of Science degree in Forensic Investigation from Keiser University Online, and shortly after began working as a police officer for the Atlanta Police Department.
"When I became a cop, I knew this is the direction I wanted to go," Caleb said. "That's why I went back and said hey, I want to get my degree in public administration."
This year, Caleb earned her Bachelor of Arts degree in Public Administration. She says continuing her education as allowed her to take on new roles within the Atlanta Police Department, and gave her the confidence to be a leader.
In January Caleb was promoted to Investigator, and in September she passed the Sergeant exam.
"Going back to college really gave me the confidence, and it really put me back in that mind frame of studying and dedicating that extra time to just become something more, just not get complacent at where I'm at," Caleb said.
Caleb says she plans to continue working her way up to Captain, and eventually earn her Master's degree.
A mother of two children, she says she hopes to pass on her family's mission to serve, and to inspire them to stand on their own two feet.
"I want them to have their own wings and learn how to fly," Caleb said. "I hope it teaches them how to be a true leader."
Keiser University is a private, independent, non-profit university serving nearly 20,000 students at 21 Florida campuses, online, and two international sites. Co-founded in 1977 by Chancellor Arthur Keiser, Ph.D., and Evelyn Keiser, Keiser University currently offers more than 100 degrees from associates to the doctoral level. Keiser University is a designated Hispanic-Serving Institution, a member of the Hispanic Association of Colleges and Universities, and was ranked No. 1 in the U.S.in providing Social Mobility by U.S News and World Report in 2023.
Seahawk Nation Video Highlights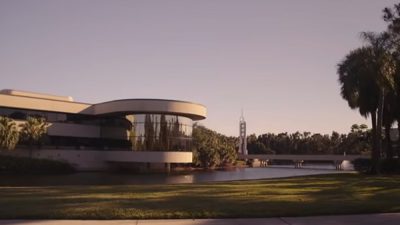 At Keiser University students always come first, our reputation was built in Florida. Keiser is a not-for-profit university with over 40 years of history, thousands of graduates on campus and online. Now, with a 100-acre residential campus, this can be your right fit. We are Keiser University!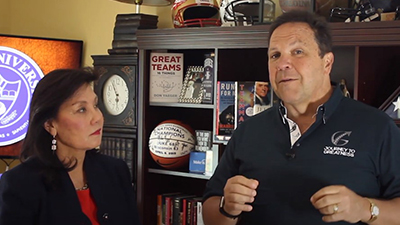 Keiser University is pleased to join forces with guest lecturer, and New York Times Bestselling author Don Yaeger, to offer The Greatness Leadership Initiative: Transforming the World in the Face of Change. This open, online course is available free of charge to all in the Keiser University community. Stay tuned for more information!
The Greatness Leadership Initiative: Transforming the World in the Face of Change