Keiser University Ph.D. Student Gives TEDx Talk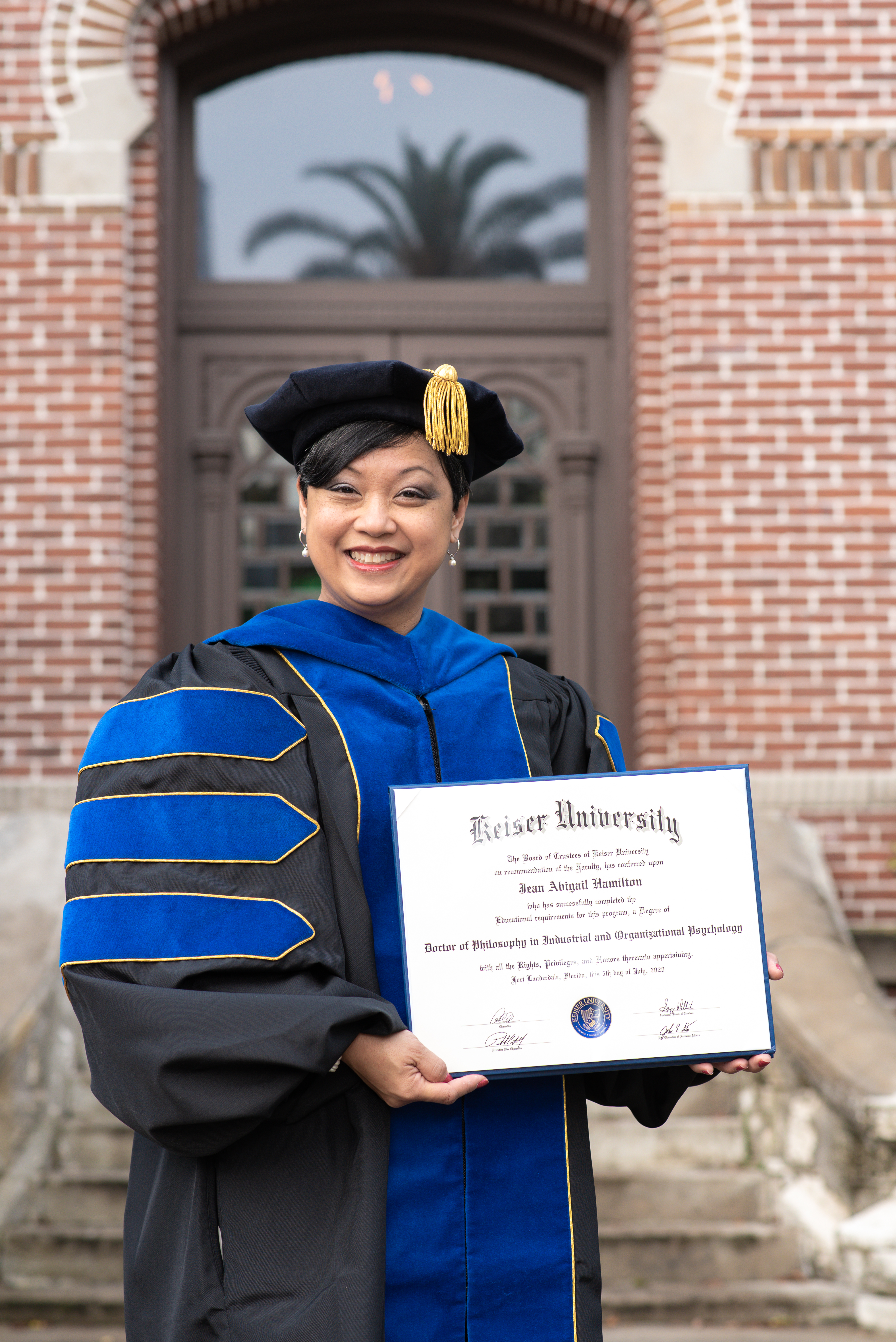 Abby Hamilton has been with Keiser University for over 12 years. In her humble beginnings, she was a teacher at a Christian school. Hamilton said that even in those early days, she would encourage her children to share their thoughts. She knew that somehow, someway, she wanted to become a positive-thinking speaker.
Hamilton achieved her Master of Science in Management from Keiser University New Port Richey in 2013, and later spent a little over two years working towards her Doctor of Philosophy in Industrial and Organizational Psychology from Keiser University Tampa, which she received in 2020. All the while, Hamilton worked in different full-time positions as a Director of Student Services and an Associate Dean.
Per graduation requirements, Hamilton needed to conduct and complete a dissertation study. She chose to study the connection of Filipino culture and how it relates to assertiveness. As a Filipino herself, the study was particularly important to her. She had over 400 participants in the study who were all eager to see the results, so she gave a large Zoom call where she discussed her findings. After the call, many participants contacted her and asked what to do with the information.
"I realized that there is such a hunger for direction," Hamilton said.
Hamilton gave her first TEDx Talk on "The Beauty of Assertiveness," in December of 2021 to a conference room of eager listeners. She never filled out a nomination, but instead was contacted by a TEDx recruiter to give the speech after the recruiter came across Hamilton's popular, motivational social media accounts.
The TEDx Talk was posted online in February of 2022, and within the first two weeks of publication, Hamilton said she received numerous invitations to give more talks.
"I'm getting calls from a global law firm who want me to speak on International Women's Day, from a student association at Ohio State University who want me to speak for their Executive Women's League," Hamilton said. "I've also been asked to speak for a nationwide tech company that works for the Department of Defense during Filipino Heritage Month in October."
Hamilton said that she is humbled by the recognition, and excited to do something that she has always dreamt of doing.
"It's exhilarating. It's what I've always wanted to do."
She also said that none of this would have been possible without the assistance of her Ph.D. professor Dr. Daniel Kuchinka, who offered her outstanding and unwavering support from day one.
Hamilton gave another TEDx Talk in April in Phoenix, Arizona, which will be available for viewing in mid-June.
Keiser University is a private, independent, non-profit university serving nearly 20,000 students at 21 Florida campuses, online, and two international sites. Co-founded in 1977 by Chancellor Arthur Keiser, Ph.D., and Evelyn Keiser, Keiser University currently offers more than 100 degrees from associates to the doctoral level. Keiser University is a member of the Hispanic Association of Colleges and Universities and was ranked No. 5 in the U.S. in Social Mobility by U.S. News and World Reports in 2022. Keiser University is accredited by the Southern Association of Colleges and Schools Commission on Colleges as a level VI institution. For more information, visit www.keiseruniversity.edu.
Seahawk Nation Video Highlights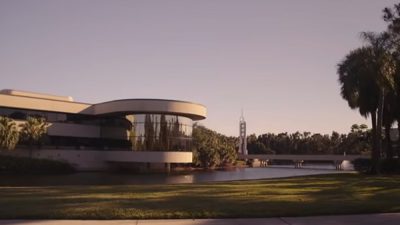 At Keiser University students always come first, our reputation was built in Florida. Keiser is a not-for-profit university with over 40 years of history, thousands of graduates on campus and online. Now, with a 100-acre residential campus, this can be your right fit. We are Keiser University!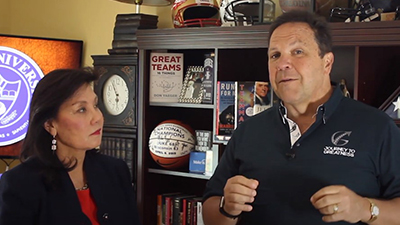 Keiser University is pleased to join forces with guest lecturer, and New York Times Bestselling author Don Yaeger, to offer The Greatness Leadership Initiative: Transforming the World in the Face of Change. This open, online course is available free of charge to all in the Keiser University community. Stay tuned for more information!
The Greatness Leadership Initiative: Transforming the World in the Face of Change