Keiser University Ranks Among Top Florida Schools for Value, Online Education, and Safe Campuses
A "triple threat" may not sound like a good thing. But when it comes to excellence in a specific area, it certainly is. That's what you call a football player who is great at passing, kicking and running or an entertainer who can sing, dance and act. In the field of higher education in Florida, Keiser University stands out as a triple threat, according to three recent surveys.
Niche ranks Keiser University as the 2018 Second Best Online University in America. The same source also named Keiser's Seahawk Nation the 3rd Safest Campus in Florida this year. Money Magazine listed Keiser University Number 8 in Top Colleges for the Money in Florida for 2018.
"We are so pleased that these independent rankings are taking notice of what we've known all along – that Keiser University provides a quality education that is affordable, accessible, and safe. Our students can pursue a profession or a career change online from anywhere in the world and from secure campuses across Florida," said Chancellor Arthur Keiser.
Niche states that its 2018 Best Online Colleges rankings are based on rigorous analysis of academic, admissions, financial, and student life data from the U.S. Department of Education along with reviews from students and alumni. The list includes colleges that offer a majority of their degrees online as well as 100 percent online universities.
Sherry Olsen, Associate Vice Chancellor of the Online Division, has been with Keiser University for 15 years and can attest to the many industry-wide changes regarding how online education is delivered to higher education students. At Keiser, online classes are small. Consequently, faculty can give the students the attention they need, seven days a week.
"Our online faculty and staff keep one thing in mind in everything they do, and that is upholding our "students first" philosophy," Olsen said. "We have online academic help centers and online student services center that assist students with what they need when they need it.
The Niche website listed more than a thousand reviews of Keiser University's online experience, for an overall rating of excellent. One review stated, "I have looked into several other colleges nationwide. Keiser is the one college that kept in constant contact with me, updating my information personally. I was completely amazed and blown away by their attention, and would recommend Keiser to anyone."
The Niche 2018 Safest College Campuses ranking is based on key statistics and student reviews using the data from the U.S. Department of Education, according to Niche. "Top-ranked colleges offer a safe and healthy environment with little or no campus crime, drugs, or alcohol usage," Niche methodology states.
For the 2018 ranking of "Best Schools for the Money," MONEY editors said the magazine used to research and expert advice on education quality, financing and value to create the rankings. Money narrowed its rankings to 727 of the best colleges nationwide based on the quality of education, affordability, and student outcomes. Sixteen colleges in Florida made the cut with Keiser University coming in at number eight in the state and number 571 nationally.
About Keiser University
Co-founded in 1977 by Dr. Arthur Keiser, Chancellor, Keiser University is a private, not-for-profit University serving nearly 20,000 students offering 100 degrees at the doctoral through associate level on 20 Florida campuses, online and internationally, employing 3,800 staff and faculty. Keiser University is accredited by the Southern Association of Colleges and Schools Commission on Colleges to award certificates and degrees at the associate, baccalaureate, masters, specialist, and doctoral levels.
For additional information regarding Keiser University, visit www.keiseruniversity.edu.
For additional information regarding Niche, visit www.niche.com/colleges/search/best-online-colleges/
and www.niche.com/colleges/search/safest-colleges/s/florida/.
For the overall Money rankings, go to http://time.com/money/best-colleges/profile/keiser-university-ft-lauderdale/
Seahawk Nation Video Highlights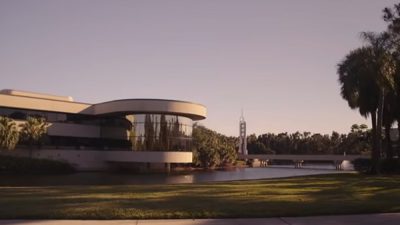 At Keiser University students always come first, our reputation was built in Florida. Keiser is a not-for-profit university with over 40 years of history, thousands of graduates on campus and online. Now, with a 100-acre residential campus, this can be your right fit. We are Keiser University!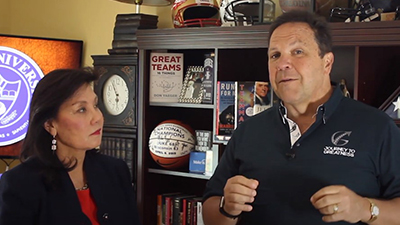 Keiser University is pleased to join forces with guest lecturer, and New York Times Bestselling author Don Yaeger, to offer The Greatness Leadership Initiative: Transforming the World in the Face of Change. This open, online course is available free of charge to all in the Keiser University community. Stay tuned for more information!
The Greatness Leadership Initiative: Transforming the World in the Face of Change