Keiser University Student Soars At 2022 State of Port Address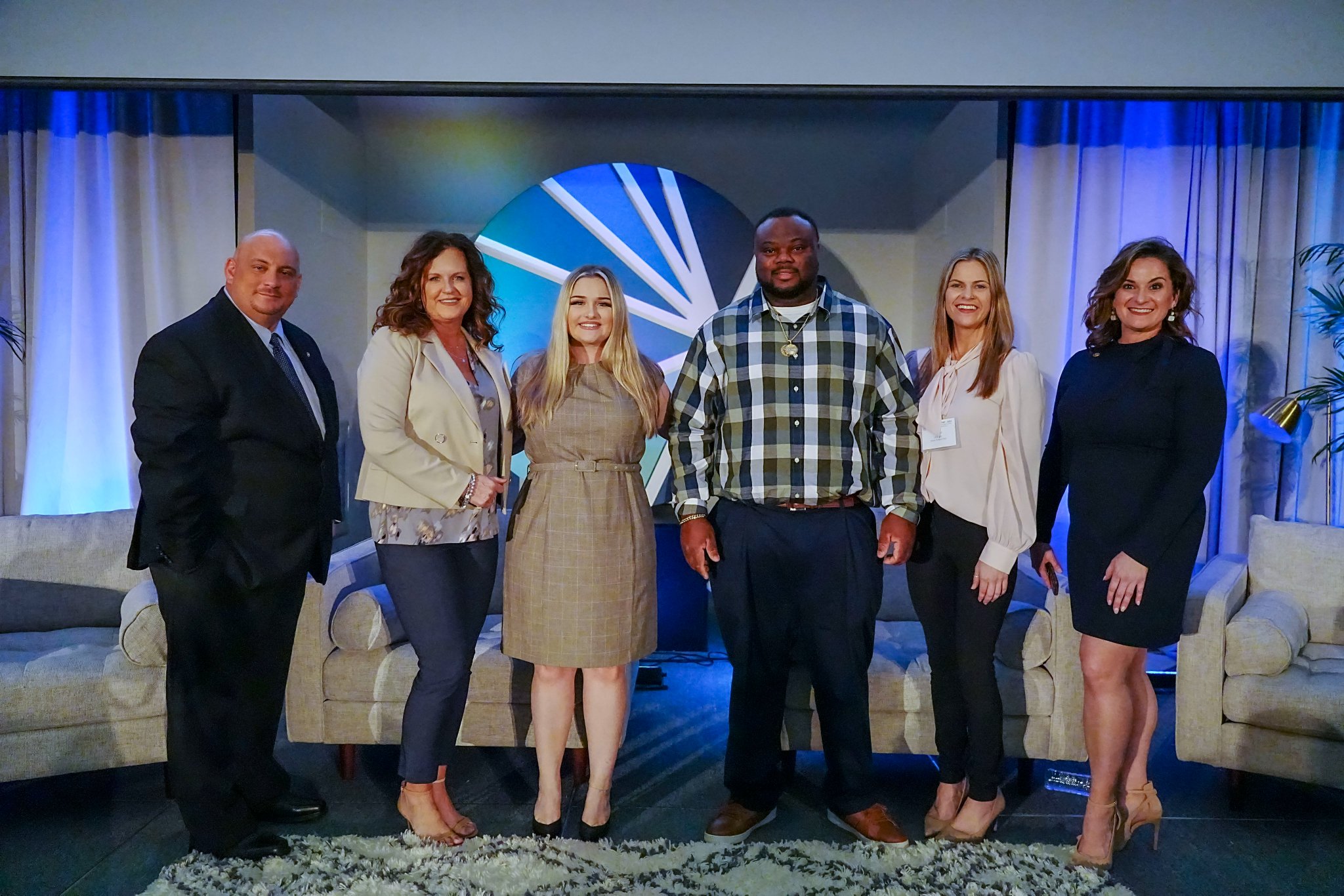 Lyndee Lenegar is a California native who moved to Florida after enrolling in the military at seventeen years old. She was stationed in Jacksonville as a Naval Air Crewman for about six years. Once she completed her time in the Navy, Lenegar knew she wanted to study Transportation and Logistics, given her background, but was unsure exactly which path to take. She completed an associate degree at a neighboring university and chose Keiser University Jacksonville to officially complete her Bachelor of Arts in Business Administration – Transportation and Logistics, which she anticipates receiving in August of this year.
With the help of Dr. Jeremy Smith, a professor at Keiser Jacksonville, Lenegar secured a fulltime position with TOTE Maritime Jacksonville, a well-known domestic carrier that handles shipping and logistical needs via ocean transport. Since beginning at their offices six months ago, Lenegar says that she's seeing lessons from the classroom (such as business communications and ethics) play out in real life.
"I think it's great," Lenegar said. "It's just furthered my love and appreciation for the transportation industry."
Lenegar is also the president of Keiser University Jacksonville's student division of the Propeller Club, which she ran for under the suggestion of Dr. Smith. The club had been dormant for many months due to the pandemic, and with Lenegar's help as president, it has returned to its former glory.
"I knew that I had a lot to offer, being in the industry already and having prior [club board] experience," she said.
In early March, Lenegar and the club's vice president represented Keiser University at the 2022 State of Port address, a conference where members of the larger Jacksonville Propeller Club come together to discuss plans and growth for the industry in the upcoming year. The Jacksonville Propeller Club is unique in the international division for accepting two student ports rather than just one. Student ports are universities that the larger Propeller Club divisions select as a partner, utilizing students for volunteer activities and events. This year, those students came from Keiser University and the University of North Florida.
Keiser University Jacksonville was also awarded a $5,000 check from the Propeller Club Jacksonville, which will be used as either part of a new scholarship to aid students with financial need in upcoming Transportation and Logistics degree programs or be used to purchase new resources for the Transportation and Logistics program itself.
Campus President Lisamarie Winslow accepted the check on behalf of the university and says that she is proud to see the students working so diligently with the Propeller Club. Keiser University was the only college or university awarded a donation.
In the future, Keiser University Jacksonville is looking forward to a partnership with the Jacksonville Propeller Club, and student Lyndee Lenegar is looking forward to putting her new degree to use at TOTE Maritime.
Keiser University is a private, independent, non-profit university serving nearly 20,000 students at 21 Florida campuses, online, and two international sites. Co-founded in 1977 by Chancellor Arthur Keiser, Ph.D., and Evelyn Keiser, Keiser University currently offers more than 100 degrees from associates to the doctoral level. Keiser University is a  designated Hispanic-Serving Institution, a member of the Hispanic Association of Colleges and Universities, and was ranked No. 5 in the U.S. in Social Mobility by U.S. News And World Report in 2022.
Seahawk Nation Video Highlights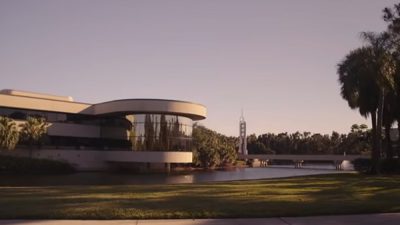 At Keiser University students always come first, our reputation was built in Florida. Keiser is a not-for-profit university with over 40 years of history, thousands of graduates on campus and online. Now, with a 100-acre residential campus, this can be your right fit. We are Keiser University!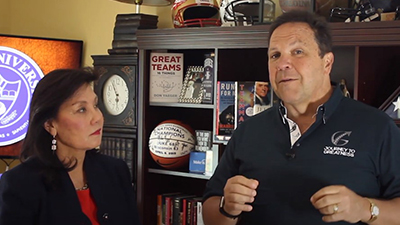 Keiser University is pleased to join forces with guest lecturer, and New York Times Bestselling author Don Yaeger, to offer The Greatness Leadership Initiative: Transforming the World in the Face of Change. This open, online course is available free of charge to all in the Keiser University community. Stay tuned for more information!
The Greatness Leadership Initiative: Transforming the World in the Face of Change