Keiser University Tampa student discovers new career helping others with occupational therapy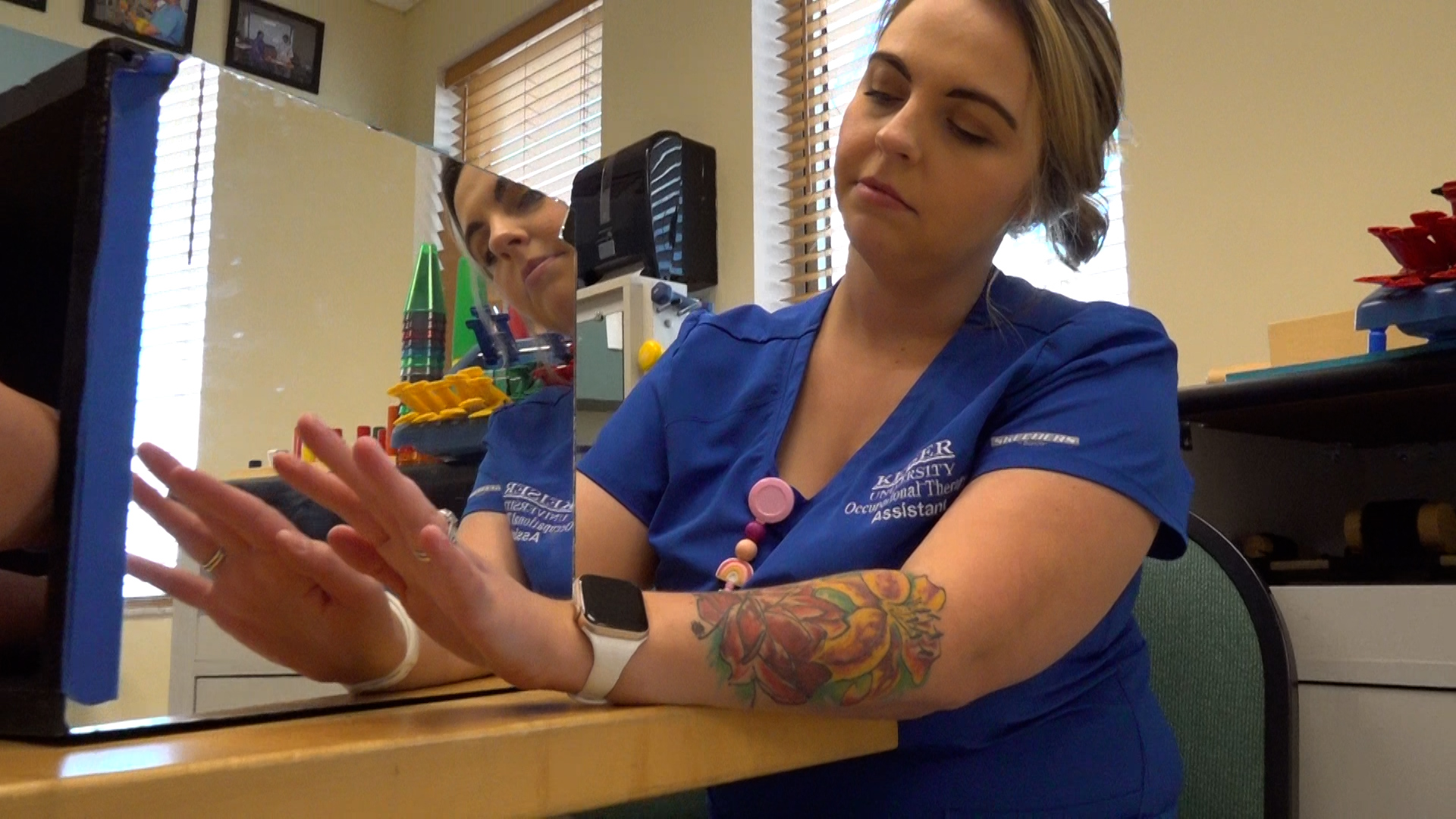 The last few years brought big life changes for Keiser University student Hanna Vandigriff. After getting married and giving birth to her first child, Vandigriff began searching for a new career.
"I had been working in customer service for a really long time and had some medical background doing a lot of insurance and authorizations. I was seeing some patient work, some medical assisting, but not really super hands on with patients," Vandigriff said. "I was always really drawn to it, and always really enjoyed it."
Driven by the desire to help people, Vandigriff began exploring opportunities in different health care fields, struggling to find the perfect fit. Then she discovered occupational therapy.
"Occupational therapy really focuses on mind, body, and spirit. We not only look at how you're physically doing, but how you're mentally doing and how we treat both of those to get you back to what you want to do," Vandigriff said.
Vandigriff is pursuing her Associate of Science degree in Occupational Therapy Assistant at Keiser University Tampa.
"What drew me to Keiser was that they were super flexible. I was a new mom, I was a little unsure about going back to school in my late 20s and they really just make it super accommodating and comfortable jumping back into it," Vandigriff said. "The faculty and staff here truly have an open-door policy. Everybody has made it super easy to reach out if there are questions, or a problem or concern. I feel like I can go to anybody for help."
Occupational therapy helps people gain the skills needed to perform daily tasks confidently and independently. These healthcare professionals use everyday life activities as a therapeutic way to promote health and well-being in their patients. The Associate of Science degree in Occupational Therapy Assistant program at Keiser University prepares students to work with patients, and teaches the therapeutic use of occupations, self-care, work, and play activities to maximize independent function, enhance development, prevent disability, and maintain health.
Vandigriff says the holistic approach to this kind of healthcare is what inspired her to enroll in the OTA program. During her time working in healthcare customer service, Vandigriff says she also had the opportunity to see the impact of occupational therapy firsthand.
"You may be helping them get up and walk again, but you're also helping them learn how to be that wife again, be that mother, you're able to go back to doing what you were doing before and not feel like anything has changed," Vandigriff said. "Whenever a child I was working with in one of those settings had an OT come visit, I just saw so much growth in just a few months in this child. It just blew my mind that doing this line of work can help somebody grow so much in just a short amount of time."
As a first-time mother of a two-year-old boy, Vandigriff says the skills she has learned in the classroom have helped her support her son throughout his developmental milestones.
"This background knowledge really helps me as a mother just because I can think, okay so maybe he's not where I want him to be just yet, but I have the knowledge to know okay, here's why, here's what we can do to really foster that development," Vandigriff said. "What are the steppingstones he needs to actually be able to do it, what skills does he need in order to achieve that goal."
Vandigriff is in her last semester at Keiser University Tampa, and says she is ready to hit the ground working as an occupational therapy assistant.
"I'm really excited to just get out there and start working," Vandigriff said. "I want to start making a difference and I want to start helping people."
Keiser University is a private, independent, non-profit university serving nearly 20,000 students at 21 Florida campuses, online, and two international sites. Co-founded in 1977 by Chancellor Arthur Keiser, Ph.D., and Evelyn Keiser, Keiser University currently offers more than 100 degrees from associate to the doctoral level. Keiser University is a designated Hispanic-Serving Institution, a member of the Hispanic Association of Colleges and Universities, and was ranked No. 1 in the U.S. in providing Social Mobility by U.S. News and World Report in 2023.
Seahawk Nation Video Highlights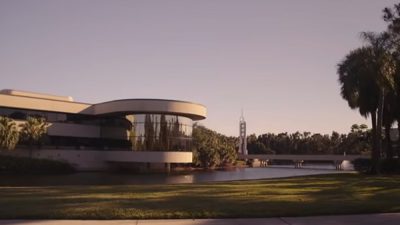 At Keiser University students always come first, our reputation was built in Florida. Keiser is a not-for-profit university with over 40 years of history, thousands of graduates on campus and online. Now, with a 100-acre residential campus, this can be your right fit. We are Keiser University!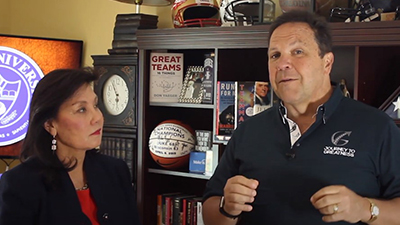 Keiser University is pleased to join forces with guest lecturer, and New York Times Bestselling author Don Yaeger, to offer The Greatness Leadership Initiative: Transforming the World in the Face of Change. This open, online course is available free of charge to all in the Keiser University community. Stay tuned for more information!
The Greatness Leadership Initiative: Transforming the World in the Face of Change