Keiser University Tampa student turns a passion for caring for others into new career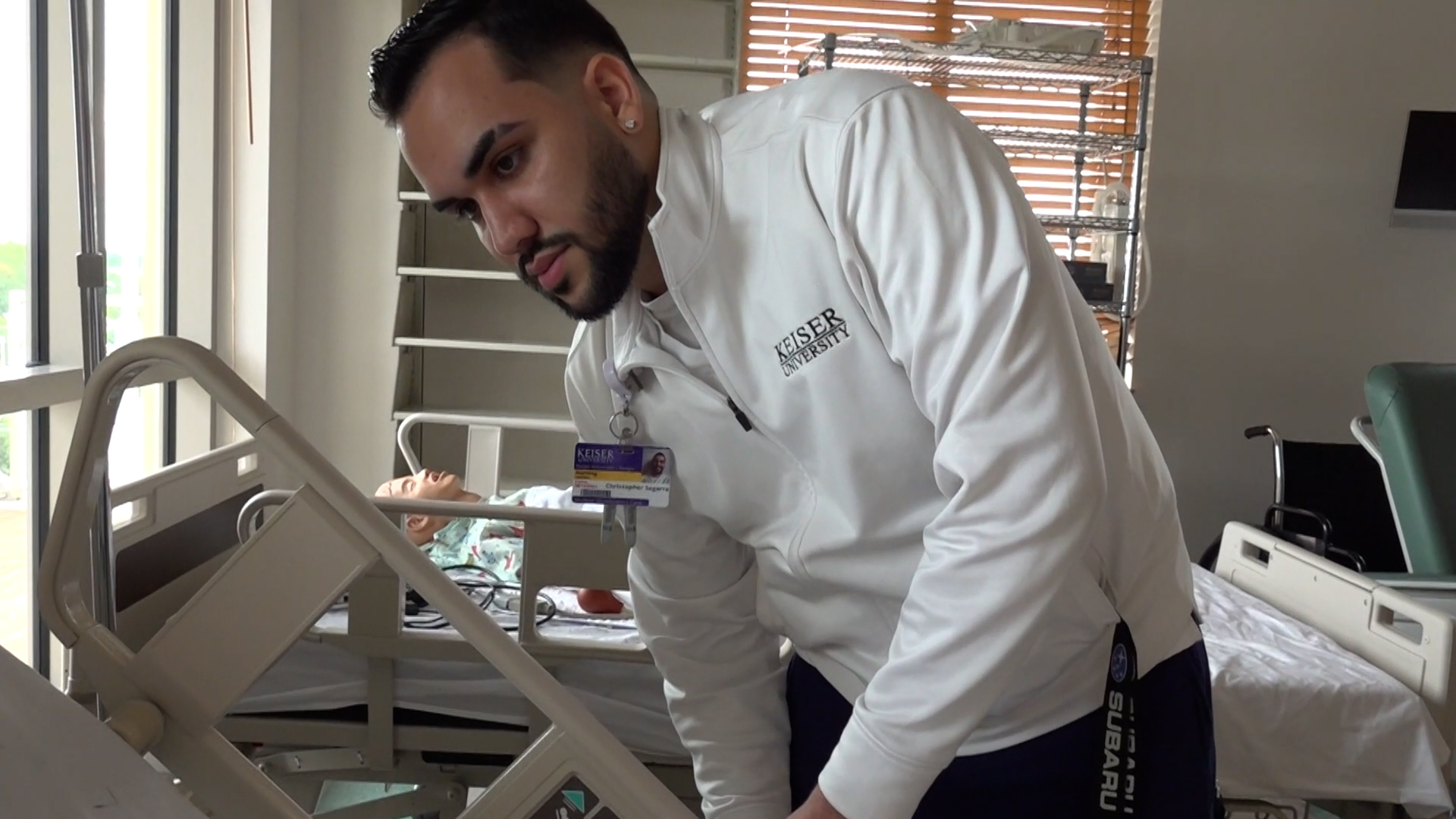 Christopher Segarra graduated from high school and found himself at a crossroads. The direction his future would take was shaded, but one motivating factor was clear.
"My whole thing has always been that I enjoy helping people, I also enjoy educating people," Segarra said. "I really love knowing how the body works, how to treat and save people's lives."
The Central Florida native had his sights set on a career in the military. But just weeks before committing to a life of active duty, he received an unexpected phone call. Segarra says his girlfriend applied for him to go to college.
"I get an interview from Keiser University, they called me and asked me. To my surprise, that's when my girlfriend actually told me about this. Almost sixteen months, four semesters in, I'm here almost done with the ASN program," Segarra said. "I think it was a really good turn of events for me because I really have enjoyed going to clinicals. I really have enjoyed being here and learning about nursing. This has always been my lifetime goals, to be a nurse."
Segarra is enrolled in the Associate of Science in Nursing program at Keiser University Tampa. His passion for caring for others, he says, was inspired by health care professionals caring for his father. A military veteran of more than twenty years, Segarra says he often went to VA visits alongside his father. During those visits he witnessed the impact quality healthcare can have on patients.
It's that kind of impact he aims to bring to his own patients.
"People don't realize that it's the small things that really do make an impact on people. If you really just take a second and really care about the patient, in the long run your patient is going to be so much better," Segarra said. "Everyday I go to clinicals, and just knowing I made a patient happy, that I made their experience better being in the hospital just a little bit better, really puts a smile on my face."
As he nears the end of his final semester of the ASN program, Segarra says the professors and resources at Keiser University Tampa have prepared him to step into a full-time career as a nurse. The long hours of studying, final exams, and campus commutes ending, Segarra says his mission to care for others remains.
"Being able to save a life and being able to change a person's life," Segarra said. "Someone's life changes everyday that you are with them, as long as you really give them your all."
Segarra says his first goal after receiving his diploma is to begin a career as a trauma nurse. Ultimately, he says he wants to be a CRNA.
Keiser University is a private, independent, non-profit university serving nearly 20,000 students at 21 Florida campuses, online, and two international sites. Co-founded in 1977 by Chancellor Arthur Keiser, Ph.D., and Evelyn Keiser, Keiser University currently offers more than 100 degrees from associates to the doctoral level. Keiser University is a designated Hispanic-Serving Institution, a member of the Hispanic Association of Colleges and Universities, and was ranked No. 1 in the U.S.in providing Social Mobility by U.S News and World Report in 2023.
Seahawk Nation Video Highlights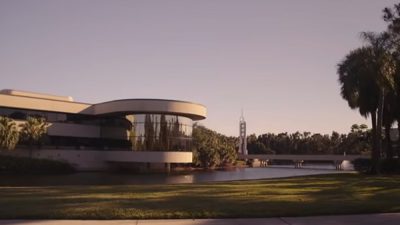 At Keiser University students always come first, our reputation was built in Florida. Keiser is a not-for-profit university with over 40 years of history, thousands of graduates on campus and online. Now, with a 100-acre residential campus, this can be your right fit. We are Keiser University!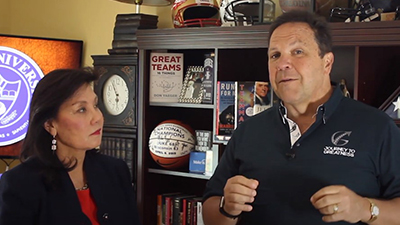 Keiser University is pleased to join forces with guest lecturer, and New York Times Bestselling author Don Yaeger, to offer The Greatness Leadership Initiative: Transforming the World in the Face of Change. This open, online course is available free of charge to all in the Keiser University community. Stay tuned for more information!
The Greatness Leadership Initiative: Transforming the World in the Face of Change