Keiser University's College of Chiropractic Medicine Thanks Donors for Support
November 5, 2019
For Immediate Release
Media Contacts
Kelli Lane / 954-235-0331 / [email protected]
Suzi McCreery / 561-301-9583 / [email protected]
Keiser University's College of Chiropractic Medicine Thanks Donors for Support
West Palm Beach, Fla., November 2019 – Keiser University's College of Chiropractic Medicine (KUCCM) thanks Dr. James M. Cox for his $100,000 matching funds campaign, and associate Dr. Kurt Olding and his wife, Jacqueline, for their $4000 honorarium.
Created to foster chiropractic research, Dr. Cox recently announced a $100,000 matching funds campaign after entering into a formal agreement with Keiser University. As part of the agreement, Dr. Cox will match dollar-for-dollar any donation to the Cox® Fund up to $100,000 a year. The proceeds will provide the KUCCM's Research Department the opportunity to engage in clinical and experimental research studies into conditions such as spinal stenosis for which chiropractic care shows promise in non-surgical management.
Olding joined colleague Dr. Ralph Cruise, KUCCM's Attending Clinician in October when the university kicked-off its weekend Cox® Technic Lumbar Spine Certification Course Part II. He and his wife, Jacqueline, look forward to donating the honorarium from a later Ohio State Chiropractic Association presentation to the Cox® Fund.
For decades, Dr. Cox has personally and professionally donated to chiropractic research financially through his textbook royalties, speaking honoraria, and more. He has, on several occasions, also sought matching funds to complete pilot projects that lead to larger research grants and recognition in the spinal literature for the benefits of chiropractic care for spine and spine-related pain.
Dr. Olding also hopes to get funds from colleagues tripling the $4000 donation as he invites others to support the Cox® Fund Matching Campaign at KUCCM.
With experienced leaders including Dr. Michael Wiles, Associate Dean of Academic Affairs, Dr. Maruti Gudavalli who instructs and leads research efforts, and Dr. Ralph Kruse who instructs and serves as Attending Clinician, the Doctor of Chiropractic program at Keiser University is a rigorous professional program consisting of ten semesters of study, which are completed over 40 months. It combines traditional lectures with small group learning, weekly conferences and seminars, laboratory and experiential sessions, and clinical training opportunities at a number of sites. All coursework includes case-based relevancy for chiropractic practice as a portal-of-entry profession dedicated to excellence in spine care.
To make a tax deductible donation to Keiser University's College of Chiropractic Medicine's Research Department, please visit: https://forms.keiseruniversity.edu/kuccm-matching-funds-challenge/  or send a check to the Keiser University College of Chiropractic Medicine, Attn: Office of Advancement, 1900 Commercial Blvd, Fort Lauderdale, FL 33309.
For information on how to donate to Cox Technic, please visit www.coxtechnic.com/news/cox-technic-research-fund-at-keiser-university-of-chiropractic-medicine.
About Keiser University
Keiser University is a private, not-for-profit university, serving nearly 20,000 students and employing 3,800 faculty and staff members. Co-founded in 1977 by Chancellor Arthur Keiser, Ph.D., and Evelyn Keiser, the university currently offers more than 100 degrees at 21 Florida campuses, as well as online and at two international sites. Keiser University is accredited by the Southern Association of Colleges and Schools Commission on Colleges as a level VI institution to award certificates and degrees at the associate, baccalaureate, masters, specialist, and doctoral levels. For additional information regarding Keiser University, visit www.keiseruniversity.edu.
Seahawk Nation Video Highlights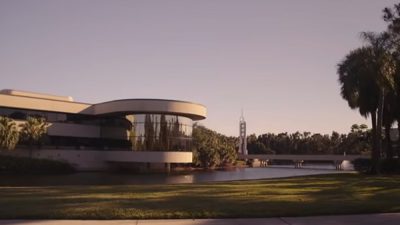 At Keiser University students always come first, our reputation was built in Florida. Keiser is a not-for-profit university with over 40 years of history, thousands of graduates on campus and online. Now, with a 100-acre residential campus, this can be your right fit. We are Keiser University!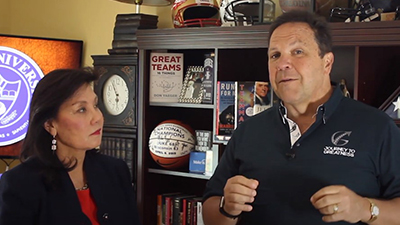 Keiser University is pleased to join forces with guest lecturer, and New York Times Bestselling author Don Yaeger, to offer The Greatness Leadership Initiative: Transforming the World in the Face of Change. This open, online course is available free of charge to all in the Keiser University community. Stay tuned for more information!
The Greatness Leadership Initiative: Transforming the World in the Face of Change