Love on the Lanes: KU Flagship Campus President Gives Bride Away as Swim Champs Marry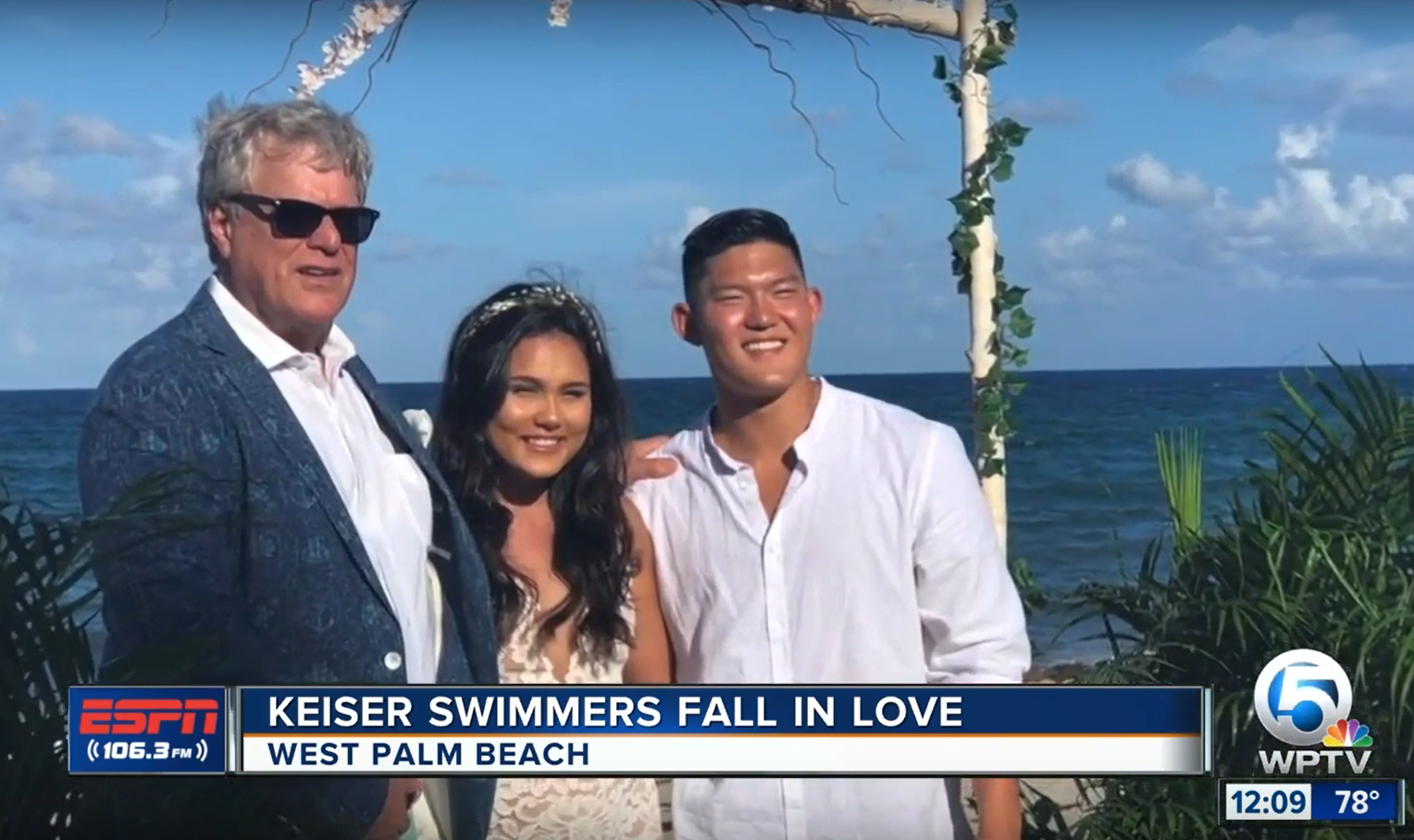 When Maria Barrera, a returning Keiser University Flagship campus senior had first joined the college's winning NAIA Seahawk Swim Team, she didn't know what to make of her quiet counterpart on the men's lineup. Nicholas Oh, a junior this year and NAIA All-American, was smitten, and eventually asked the Colombian native out on a date.
"I could tell from the beginning he was different," said Barrera. "Our first date was to City Place. As we got to know each other and learned that we hold the same important values of love for family, hard work, and surrounding ourselves with people who make us better as we support each other's dreams, we knew that we were meant to be life partners."
Inseparable ever since, the couple was married in a small, South Palm Beach ceremony. Barrera was given away by Dr. Gary Vonk, Keiser University's Flagship Campus President, married by his executive assistant Amber Hogan-Spoon, and surrounded by family members along with Belinda Keiser and Keiser University leaders and staff members.  To view coverage of the story on WPTV, South Florida's NBC affiliate, please visit: https://www.youtube.com/watch?v=Fv84QZdgKnk
"It was a day we will never forget," said Barrera. "My mom came all the way from Colombia as a surprise to me, and Nick's parents came from Atlanta as well. We were so grateful because our friends joined us from all over to be with us on our day, and Mrs. Keiser and Keiser University leadership and staff members really helped to make the ceremony very special. When we graduate we will renew our nuptials in Colombia for my family and friends, and Nick's parents would also like for us to walk down the aisle in Atlanta, so we look forward to further celebrating our love," smiled Barrera.
And plans for a family of their own are not that far off. "We are already negotiating a bit, because Nick wants four kids and I want two," laughed Barrera.
The No. 1 Keiser University men's swimming team claimed the 2018 NAIA National Championship in just their second year. The Seahawks finished with 18 individual All-Americans, four All-American relay teams, and ten national championships. The No. 2 Keiser University women's swimming team finished fifth at the 2018 NAIA National Championship meet. Keiser earned four All-Americans and had five All-American relay teams during the championship.
To learn more about Keiser University's winning Seahawk Athletic Teams, please visit: www.kuseahawks.com
Seahawk Nation Video Highlights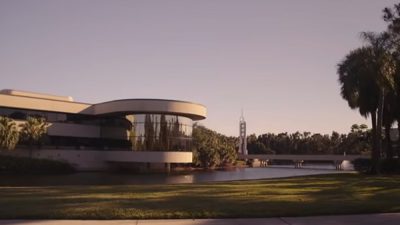 At Keiser University students always come first, our reputation was built in Florida. Keiser is a not-for-profit university with over 40 years of history, thousands of graduates on campus and online. Now, with a 100-acre residential campus, this can be your right fit. We are Keiser University!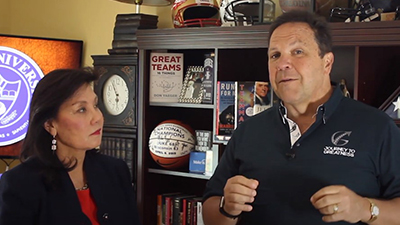 Keiser University is pleased to join forces with guest lecturer, and New York Times Bestselling author Don Yaeger, to offer The Greatness Leadership Initiative: Transforming the World in the Face of Change. This open, online course is available free of charge to all in the Keiser University community. Stay tuned for more information!
The Greatness Leadership Initiative: Transforming the World in the Face of Change