Students Gain Insights from Renowned Chiropractic Physician and Orthopedist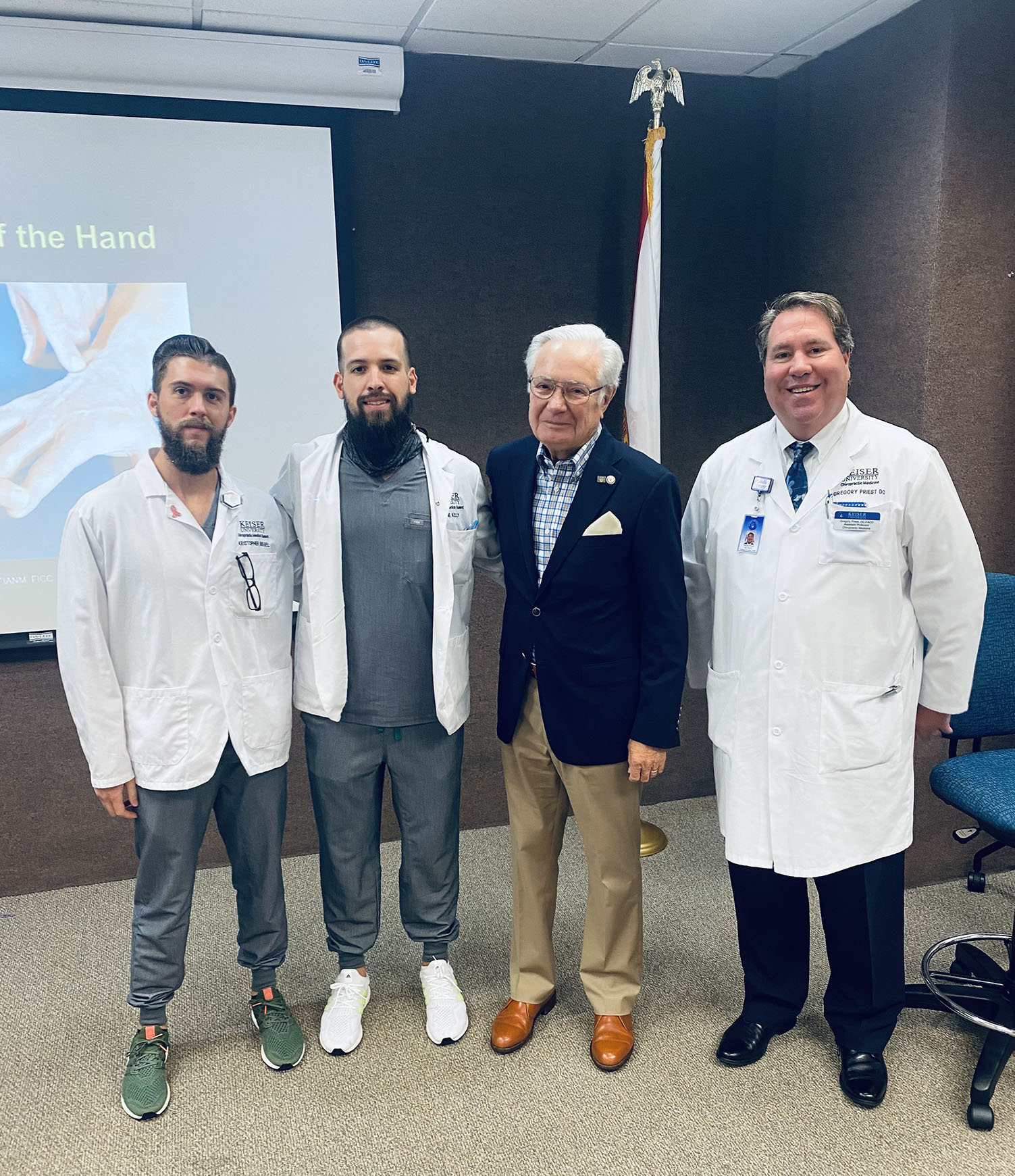 Keiser University West Palm Beach campus students recently learned more about the diagnostic nuances and considerations of low back pain thanks to the insights of Dr. Ronald Evans, an internationally recognized chiropractic physician, orthopedist, and author.
Led by Assistant Professor Dr. Gregory Priest, the Orthopedics Club presentation provided students with a variety of reminders including the importance of obtaining a thorough medical history and maintaining focus on a patient's needs.  Dr. Evans also reviewed some of the latest orthopedic developments and stressed the importance of staying current with medical literature. 
"Dr. Evans' ability to express his thoughts in a cogent, entertaining way, as well as his willingness to share numerous stories from his decades of being 'in the trenches' held the students spellbound. We are grateful to Dr. Evans for so eloquently sharing his experiences with our students. Having served on a variety of specialty examining boards for many decades, his expertise is unparalleled. As an internationally renowned chiropractic physician and orthopedist, he wrote the seminal textbook used as a recommended reference by the National Board of Chiropractic Examiners and has served on several specialty examining boards for many decades," said Priest. 
Also recognized as a leading authority in testing the clinical competency of physicians for health care licensing and specialty credentialing, Evans has traveled extensively for the past 40-years lecturing in orthopedics and neurology throughout the United States, Canada, New Zealand and Australia, and Scotland, as well as Brazil.
He retired from private practice in Des Moines, Iowa in 2010 in a clinic established by his father, Dr. Samuel C. Evans, in 1953, and was the senior chiropractic orthopedic staff member of a multi-provider, multidisciplinary health care facility specializing in the non-surgical management of orthopedic and neurological disorders. A Doctor of Chiropractic graduate of Northwestern Health Sciences University, he has enjoyed numerous appointments including as a Diplomate of the American Board of Chiropractic Orthopedists, a Fellow of the Academy of Chiropractic Orthopedists and the International College of Chiropractors, and more. 
Now celebrating its second Anniversary, the Spine Care Clinic at Keiser University's College of Chiropractic Medicine provides a variety of treatments including chiropractic spinal manipulation, Cox Flexion-Distraction, Class II Laser Therapy, physiotherapy modalities, and therapeutic exercises, and more. All care is administered by senior students under the direct supervision of attending faculty clinicians. The Doctor of Chiropractic program at Keiser University is a rigorous professional program consisting of ten semesters of study which are completed over 40 months.  It combines traditional lectures with small group learning, weekly conferences and seminars, laboratory and experiential sessions, and clinical training opportunities at a number of sites.  All coursework includes case-based relevancy for chiropractic practice as a portal-of-entry profession dedicated to excellence in spine care. 
Keiser University is a private, independent, non-profit university serving nearly 20,000 students at 21 Florida campuses, online, and two international sites. Co-founded in 1977 by Chancellor Arthur Keiser, Ph.D., and Evelyn Keiser, Keiser University currently offers more than 100 degrees from associates to the doctoral level. Keiser University is a member of the Hispanic Association of Colleges and Universities and was ranked No. 11 in the U.S. in Social Mobility by U.S. News and World Reports in 2021.
Seahawk Nation Video Highlights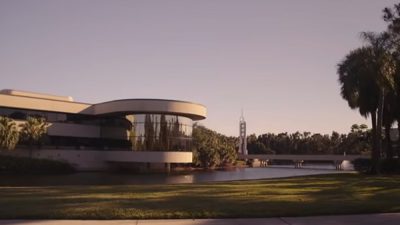 At Keiser University students always come first, our reputation was built in Florida. Keiser is a not-for-profit university with over 40 years of history, thousands of graduates on campus and online. Now, with a 100-acre residential campus, this can be your right fit. We are Keiser University!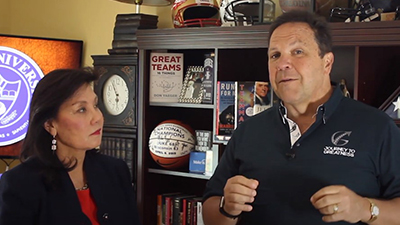 Keiser University is pleased to join forces with guest lecturer, and New York Times Bestselling author Don Yaeger, to offer The Greatness Leadership Initiative: Transforming the World in the Face of Change. This open, online course is available free of charge to all in the Keiser University community. Stay tuned for more information!
The Greatness Leadership Initiative: Transforming the World in the Face of Change