Father, daughter duo earn degrees in health care from Keiser University New Port Richey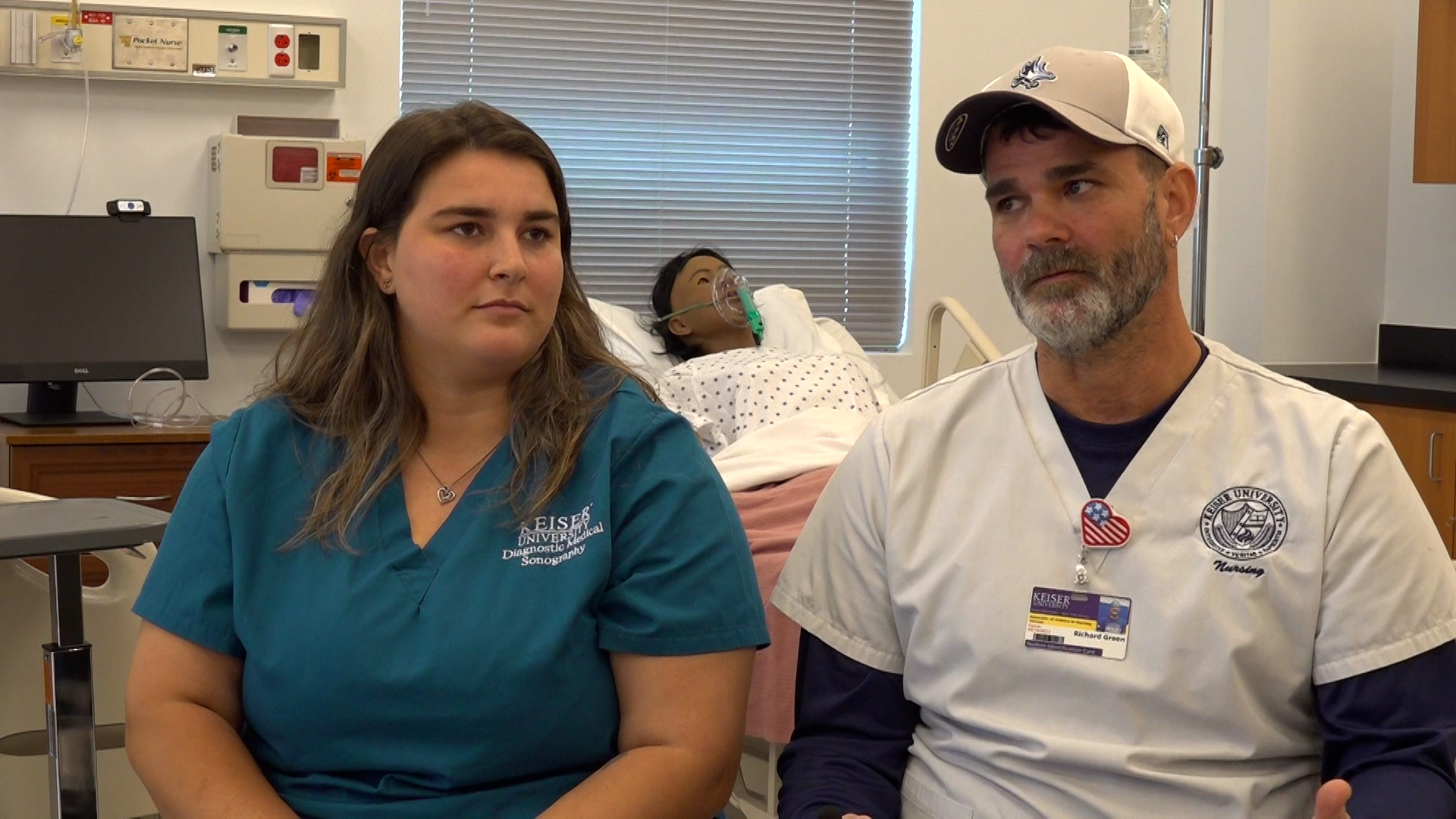 Caring for others is a passion that runs in the Green family.
Richard Green and his daughter, Kaylie Green, are both students at Keiser University New Port Richey. Richard is enrolled in the Associate of Science in Nursing program and is expected to graduate in December.
"I was previously a paramedic at PHCC when it was open, I went to the AAS program there. The problem was at that time, in 2013, the paramedics, the money wasn't there," Richard said. "I didn't really know what I wanted to do when I grew up, until recently I decided nursing was the pathway I wanted to go."
Kaylie is in the Associate of Science in Diagnostic Medical Sonography program and is expected to earn her degree next year.
But their family roots in the medical field dig even deeper. Kaylie says her two younger sisters are also working towards their own degrees in nursing.
These dreams, they say, all stem from the same source.
"My wife, her mother, passed away in 2012 and was a cancer patient for nine years. Being in and out of the hospitals, being in and out of Moffitt Cancer Center, places like that, they kind of grew up in hospital settings, seeing good nurses, seeing bad nurses," Richard said.
Kaylie remembers what a difference the positive members of the nursing staff had on her mother, as well as the rest of her family alongside her battle with cancer.
"The room is uplifted, there's a reason to be happy when certain people walk in. You want to be that person," Kaylie said. "We want to be able to give back to the people who helped our mom. We want to be able to give back to help the moms who have kids."
Richard remembers his late wife as embodying the spirit of "laughter is the best medicine." It's that attitude he tries to pass along to his own patients.
"She always, no matter what the situation was, loved to bring the laughter. It helped out a lot," Richard said. "You're in a bad situation, but you want to make it better. That's one of the main ways you can make it better."
Kaylie says having her father on campus has helped her continue her education, serving as a resource for study tips and homework help, but it has also inspired her keep working hard.
"If he can do it at almost 50 years old, then anybody can do it. Even still working, even still having to do hours of clinicals, it's still possible you just have to dedicate yourself to doing it," Kaylie said.
Richard says he hopes to continue setting an example for his three daughters to never give up, a phrase they first learned to live by from their mother.
"On a parent side and a human side, her watching, the rest of my kids watching, everything that I've been through over the last ten years and still pushing on, I think that's a great motivator," Richard said. "Going back to when her mother was alive, seeing what she went through was a great motivator for me that I still use to this day. Keep pushing forward and never give up."
Richard says his goal after graduation is to work as a trauma nurse. Kaylie hopes to work as an oncology sonographer to care for other families battling cancer.
Keiser University is a private, independent, non-profit university serving nearly 20,000 students at 21 Florida campuses, online, and two international sites. Co-founded in 1977 by Chancellor Arthur Keiser, Ph.D., and Evelyn Keiser, Keiser University currently offers more than 100 degrees from associates to the doctoral level. Keiser University is a designated Hispanic-Serving Institution, a member of the Hispanic Association of Colleges and Universities, and was ranked No. 1 in the U.S.in providing Social Mobility by U.S News and World Report in 2023.
Seahawk Nation Video Highlights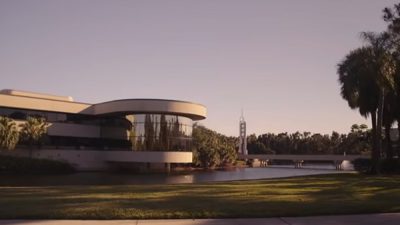 At Keiser University students always come first, our reputation was built in Florida. Keiser is a not-for-profit university with over 40 years of history, thousands of graduates on campus and online. Now, with a 100-acre residential campus, this can be your right fit. We are Keiser University!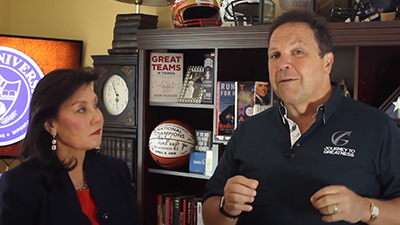 Keiser University is pleased to join forces with guest lecturer, and New York Times Bestselling author Don Yaeger, to offer The Greatness Leadership Initiative: Transforming the World in the Face of Change. This open, online course is available free of charge to all in the Keiser University community. Stay tuned for more information!
The Greatness Leadership Initiative: Transforming the World in the Face of Change