Former Police Chief Excels as Keiser University Criminal Justice Program Leader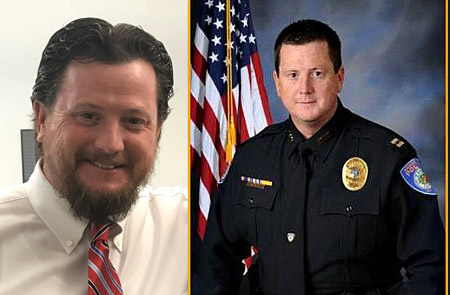 After joining Keiser University as a faculty member in 2016 when his vocation was at a 'professional crossroads' former Haines City, Florida Police Chief Brian McNulty is thankful for his career in education.
Now serving as Criminal Justice University Department Chair, McNulty enjoys the opportunity to apply the knowledge and experience he's gained as a public servant while interacting with fellow educators at Keiser University's campuses throughout the state of Florida. "I can tell you that our cadre of Criminal Justice instructors include a list of who's who in the field and the level of experience and amount of industry contacts we have is beyond reproach. This enhances the overall student experience while providing opportunities for graduates to excel in a variety of criminal justice fields, both in the public and private sectors."
With the scope of Criminal Justice disciplines including Paralegal Studies, Crime Scene Technology, Cyber Forensics and Information Security, Law Enforcement Operations, Legal Studies, and more, the opportunities to protect and serve abound while offering memorable lessons.
"I am a big believer in getting into the 'weeds,' the uncomfortable areas of topics, and trying to discover not only the root of problems but how to formulate solutions," said McNulty. 'Inquiry-based instruction and learning is thought-provoking, requires knowledge of current events, and initiates topics that can be hard to discuss. Since the topic of criminal justice is continually in the news, it is incumbent upon both instructors and students to be familiar with local, state, national, and global events, as they tend to shape our course content conversations which help develop well-rounded and professional students," said McNulty while adding that student learning continued despite the challenges of the pandemic. "Keiser University's technology has made it possible to excel academically despite the challenges of COVID19. As all professions have had to push the use of technology to the forefront, we are thankful that Keiser University had superior technological tools already in place which expedited our transition to virtual learning."
When asked what he'd share with those considering a profession in the field, McNulty reflected that the easiest and best way to effect change is through individual effort and leadership. "If you see an issue or problem and want to change it, enter the profession, learn the profession, excel at the profession, and make the changes from within," he smiled.
Keiser University's Bachelor of Arts degree in Criminal Justice provides preparation in many areas of the criminal justice system. Topics include but are not limited to: deviant behavior, forensics, law enforcement and investigation, victimology, private security, corrections and juvenile justice and how components work together and are governed by our laws, the Supreme Court and the U.S. Constitution. This exploration of the American criminal justice system culminates with an emphasis on research, analysis and the future of the system.
Keiser University is a private, not-for-profit university, serving nearly 20,000 students and employing 2,900 faculty and staff members. Co-founded in 1977 by Chancellor Arthur Keiser, Ph.D., and Evelyn Keiser, the university currently offers more than 100 degrees at 21 Florida campuses, as well as online and at two international sites. Keiser University is accredited by the Southern Association of Colleges and Schools Commission on Colleges as a level VI institution to award certificates and degrees at the associate, baccalaureate, masters, specialist, and doctoral levels. For additional information regarding Keiser University, visit http://www.keiseruniversity.edu.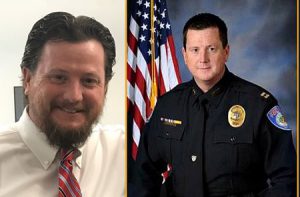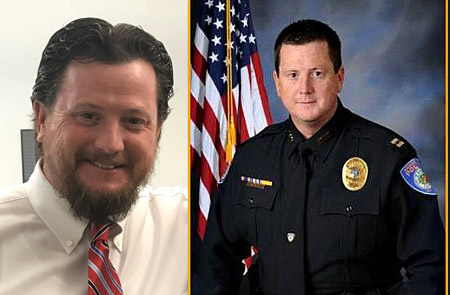 Seahawk Nation Video Highlights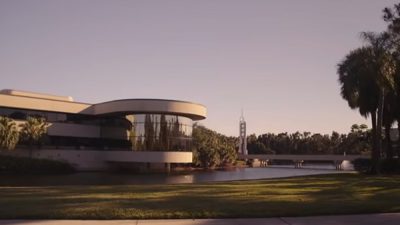 At Keiser University students always come first, our reputation was built in Florida. Keiser is a not-for-profit university with over 40 years of history, thousands of graduates on campus and online. Now, with a 100-acre residential campus, this can be your right fit. We are Keiser University!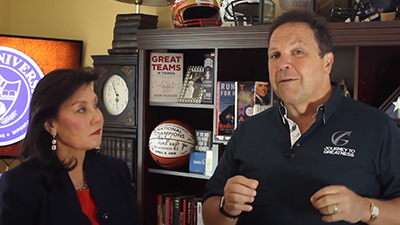 Keiser University is pleased to join forces with guest lecturer, and New York Times Bestselling author Don Yaeger, to offer The Greatness Leadership Initiative: Transforming the World in the Face of Change. This open, online course is available free of charge to all in the Keiser University community. Stay tuned for more information!
The Greatness Leadership Initiative: Transforming the World in the Face of Change