"I know they're proud:" Keiser University Tallahassee nursing graduate continues family legacy in health care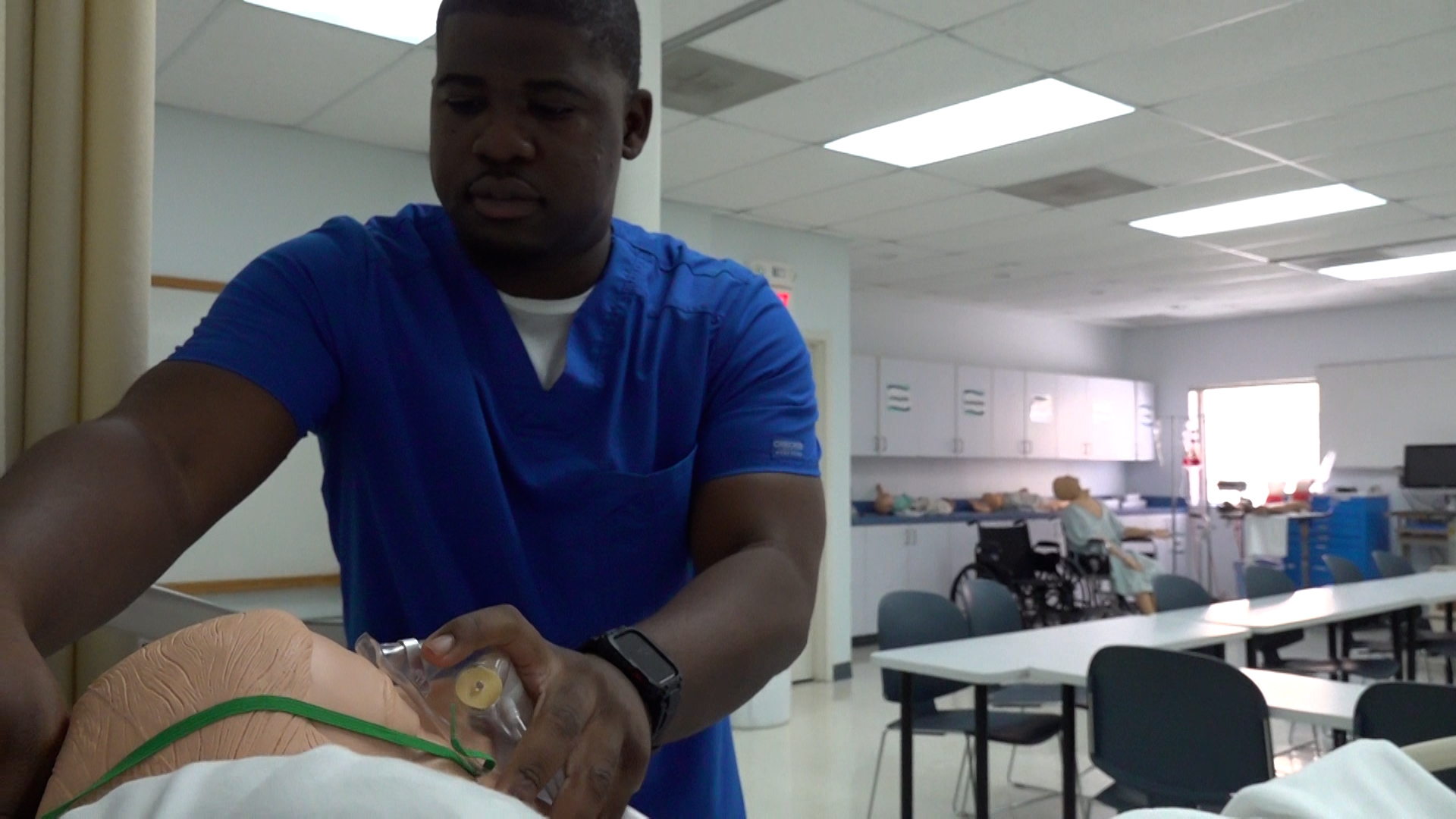 Ronald Dolce steps onto the floors of Tallahassee Memorial Hospital to begin his shift as a Registered Nurse. The hours are spent caring for his patients, making them feel comfortable, and doing what he can to help them heal.
It's a career, Dolce says, which can be difficult and stressful, but one that makes both himself, and his family proud.
"Once you become a nurse it's very stressful. Sometimes you do everything you can, and you can't save your patients. It's so hard sometimes. There are lots of things you can use for motivation, and school is a big motivation for me," Dolce said. "Our family emigrated to America in the 70s. We're Haitian, we work really hard. It's a big deal for them when they come from Haiti, and they come to America, and then two generations later they have nurses in their family, people that are self-sufficient. I know they're proud."
Ronald Dolce graduated with a Bachelor of Science degree in Nursing from Keiser University Tallahassee in 2022. But this wasn't his first venture in higher education. The Palm Beach native first moved to the Big Bend in 2013 to attend Florida A&M University. He graduated in 2017 with a degree in Pre-Health Science focusing on Occupational Therapy.
"About a week before I graduated with my first bachelor's my dad passed away. I went into deep depression, kind of was exiled for the next three years, just kind of stayed to myself and worked dead end jobs," Dolce said. "One day my mom was just like, you've got to figure something out."
Dolce decided to put his first degree to use and started working at Tallahassee Memorial Healthcare assisting doctors with endoscopy and bronchoscopy procedures.
On his first day on the job, Dolce says he remembers meeting a man in blue scrubs and asked him what his jobs was at the hospital. When the man responded saying he was a CRNA, it sounded like destiny.
"I was like, that's what I want to do. I want to be a CRNA," Dolce said.
Dolce enrolled in the BSN program at Keiser University Tallahassee, a decision which added new tracks to a family legacy.
"My mom was a CNA, my dad was a CNA, my sister is going into nursing school right now," Dolce said. "When I came to Keiser, I just felt more comfortable here. I felt like people actually cared about me, my questions were answered timely. Keiser is amazing, I would do it over and over again."
His father, Dolce says, has been a leading light in more ways than his career.
"Respecting other people, if you want respect you have to give respect, hold your head high certain principles that I carry. I wouldn't if I didn't have a dad, I thank him every day for all the stuff he did for me and sacrificing himself. Him and my mom worked two jobs since I can remember to provide for us. They were hardworking people who emigrated to America, they sacrificed everything so I could sit here," Dolce said. "If I know, and I know my dad, he would push me to go even further. He would ask me what's next, what are we doing next? We're not stopping here."
Dolce is working on completing his required hours working in the ICU. Once done, Dolce says he plans to continue his education and apply for a CRNA program.
Keiser University is a private, independent, non-profit university serving nearly 20,000 students at 21 Florida campuses, online, and two international sites. Co-founded in 1977 by Chancellor Arthur Keiser, Ph.D., and Evelyn Keiser, Keiser University currently offers more than 100 degrees from associates to the doctoral level. Keiser University is a designated Hispanic-Serving Institution, a member of the Hispanic Association of Colleges and Universities, and was ranked No. 1 in the U.S.in providing Social Mobility by U.S News and World Report in 2023.
Seahawk Nation Video Highlights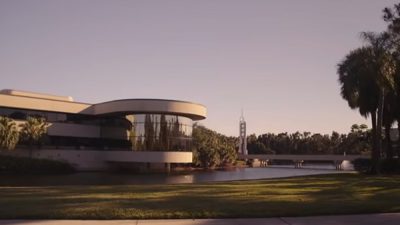 At Keiser University students always come first, our reputation was built in Florida. Keiser is a not-for-profit university with over 40 years of history, thousands of graduates on campus and online. Now, with a 100-acre residential campus, this can be your right fit. We are Keiser University!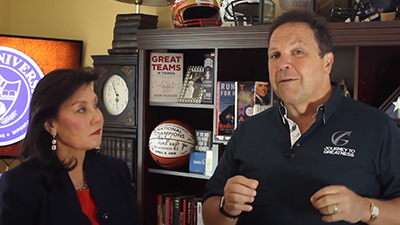 Keiser University is pleased to join forces with guest lecturer, and New York Times Bestselling author Don Yaeger, to offer The Greatness Leadership Initiative: Transforming the World in the Face of Change. This open, online course is available free of charge to all in the Keiser University community. Stay tuned for more information!
The Greatness Leadership Initiative: Transforming the World in the Face of Change