Keiser Graduate and Longtime Firefighter Reinvigorates Career with Degree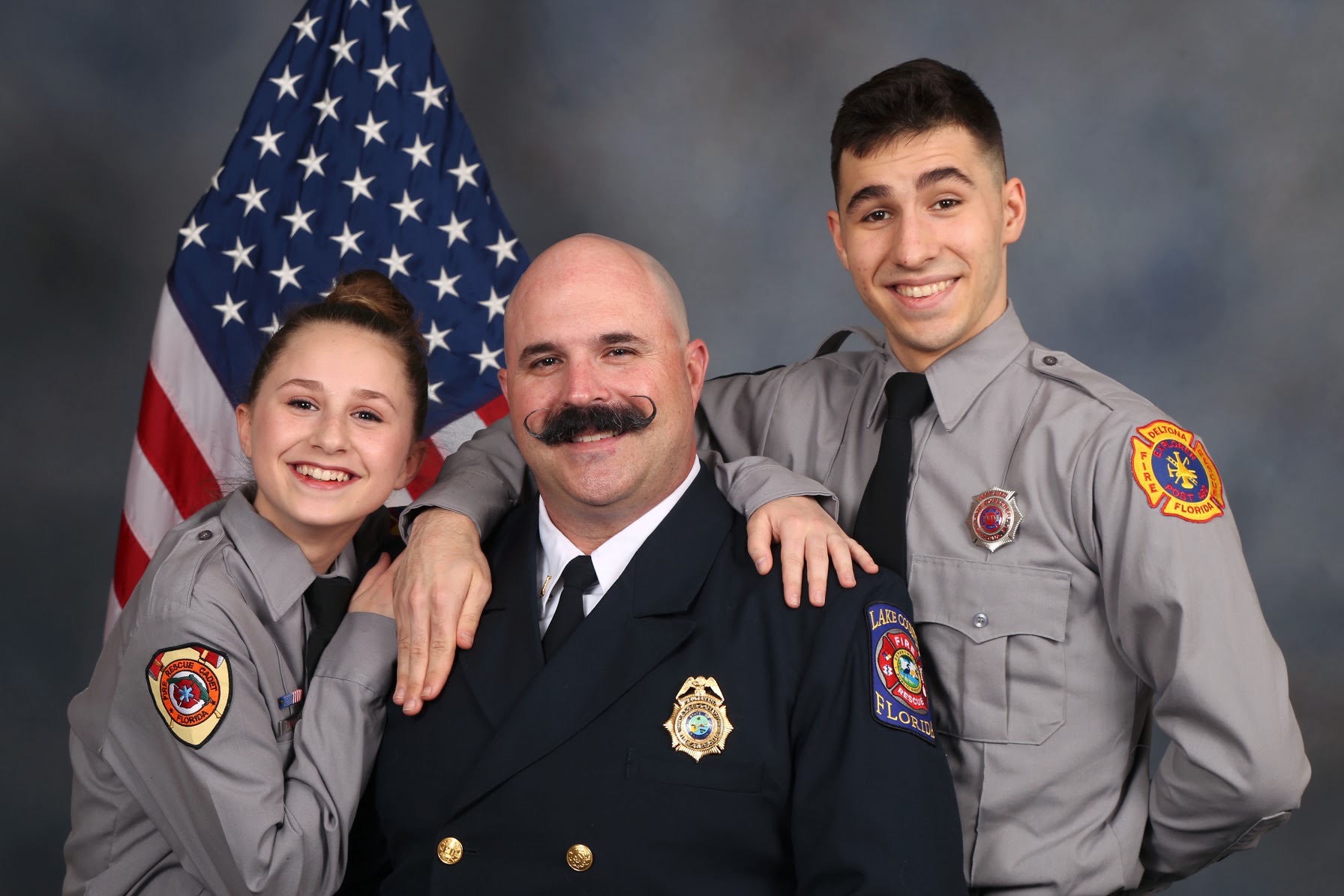 For Lake County Fire Fighter and Paramedic Jason Liska, the fire service runs in his blood. Both his grandfathers were volunteer firefighters – one was a fire chief and the other was a fire captain.
Liska said the profession is his calling: "I do enjoy being part of a solution. It's not just me; it's the team. It's the group of like-minded people who bring something valuable to the table that can solve a problem together. It's a very deep connection. I love that type of work."
Liska was already in the field for almost 20 years when he chose Keiser University to continue his education. He graduated with an Associate of Fire Science degree from the university's online division in 2017.
But Liska didn't always love his work. There was a time when he plateaued in his career. "I hit a dead end. I lost a lot of motivation. I felt like I wasn't where I needed to be and I lost a lot of love for the profession," Liska said.
After feeling lost professionally for a long time, he reached out for help. Liska credited his mentors who were fire chiefs, captains and lieutenants for pulling him out of a slump and inspiring him to pursue his education. That's when he had a mind shift.
He completed courses and tested to become a fire officer. Then he enrolled in Keiser University to complete the associate's degree. At 40 years old, Liska was a full-time working husband, college student and father of four children.
Liska said he chose the Keiser University Fire Science program because of the professors' real-life experiences in the field and the convenience of the one-class-at-a-time and one-class-per-month schedule. "You've got to find a way to balance things and Keiser was very beneficial in providing me that balance," Liska said.
He excelled both academically and professionally. Like many students at Keiser University, Liska's life experience, backed with academic knowledge, provided him with a well-rounded perspective: "The experience I had as a professional firefighter brought maturity, the ability to manage time, and a sense of pride."
He was promoted to fire officer a few months after enrolling at Keiser University. Liska attributes his success to his family: "My wife was extremely supportive of me getting back into school and wanted to see me grow professionally."
Liska said his wife was his rock who encouraged him to keep going during the difficult days. "There were days that I felt a little overwhelmed," Liska said. But he persevered with his family's encouragement.
They rooted for him throughout college and at graduation. "The sense of pride and the overwhelming joy that they saw and demonstrated when they saw me hold my associate's degree – my first-ever college degree – was just phenomenal," Liska said.
Liska's degree inspired his children to pursue their ambitions: "They saw Dad do it and now they want to do it." His second oldest son who is now 20 years old completed a fire cadet program. His daughter who is now a 17-year-old high school senior is enrolled in a fire cadet program and plans to continue her education to be a firefighter. Liska said, "I want them to know they can accomplish their goals too."
Today Liska continues to balance a full schedule. When he is not working as a firefighter and paramedic, he is also an instructor at Florida State Fire College, a position that became available to him because of his fire science degree.
Liska enjoys the opportunity to mentor others in the fire science field not only as an instructor, but also as a host. He created the Can Man Radio Show, a podcast about leadership and mentoring where he's interviewed many successful people in the industry. The podcast holds a special place in his heart. Liska remembers the time he felt stuck and said it's his way to pay it forward: "If it wasn't for the mentors in my life who believed in me and guided me, I would not be sitting here today."
The renaissance man is on track to complete a Bachelor of Science in Public Safety Administration from Keiser University in the summer of 2020, which he said will build the foundation for him to one day become a chief-level officer.
"It's opened up my opportunities to become a better communicator, to be better at relating things, to be a better writer and it's expanded my knowledge."
Liska plans to pursue a master's in public administration.
Seahawk Nation Video Highlights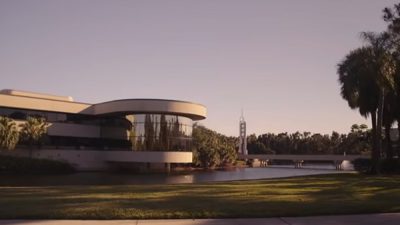 At Keiser University students always come first, our reputation was built in Florida. Keiser is a not-for-profit university with over 40 years of history, thousands of graduates on campus and online. Now, with a 100-acre residential campus, this can be your right fit. We are Keiser University!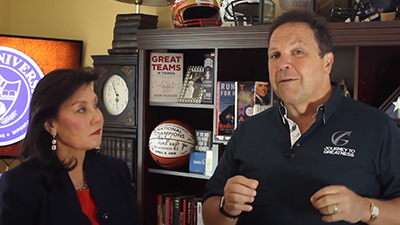 Keiser University is pleased to join forces with guest lecturer, and New York Times Bestselling author Don Yaeger, to offer The Greatness Leadership Initiative: Transforming the World in the Face of Change. This open, online course is available free of charge to all in the Keiser University community. Stay tuned for more information!
The Greatness Leadership Initiative: Transforming the World in the Face of Change