Keiser University Earns High Marks In Recent School Rankings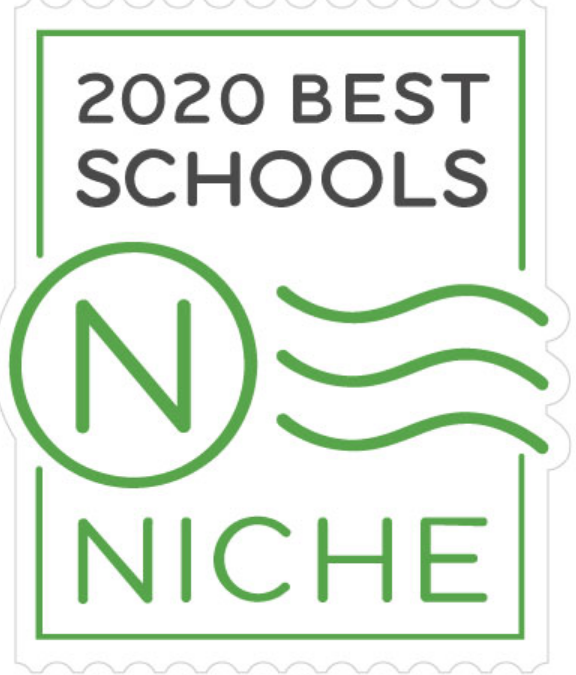 Keiser University recently earned high marks from a pair of national rankings of the top colleges and universities in the country. Both U.S. News & World Report and Niche highlighted Keiser as one of the top schools in the country for 2020.
Keiser took the No. 34 spot in the Social Mobility category in U.S. News & World Report's 2020 Best Colleges rankings. New for 2020, the Social Mobility ranking acknowledges colleges and universities that succeed at advancing social mobility by enrolling and graduating large proportions of students awarded with Pell Grants. The category measures how well schools graduated students who received federal Pell Grants.
"We are very pleased to earn such high marks in social mobility in only the first year," said Arthur Keiser, Chancellor of Keiser University. "It's evidence of our school's commitment to providing our diverse population of students with an education that leads to a successful career."
In addition to its spot on the social mobility list, Keiser earned a top 275 ranking among all universities in the nation in the National Universities category. This is the first year Keiser was listed in the National University category which includes schools that offer a full range of undergraduate and graduate majors, plus doctoral programs, and emphasize faculty research.
Keiser was previously classified in the Regional Universities grouping where it placed 52 in the south region in 2018. The Regional Universities index is a geographic ranking of schools with a broad scope of undergraduate degrees and some master's degree programs, but few, if any, doctoral programs. Keiser, along with more than 200 institutions, changed categories this year because of its category on the Carnegie Classification of Institutions of Higher Education.
"I'm very proud of our 2020 ranking, said Keiser." We were ahead of FAU and UNF and those are very good schools."
In addition to the U.S. News rankings, Keiser fared well on Niche's 2020 College Rankings, scoring particularly well in online education, culinary, and safety. Keiser earned a top 25 percent ranking overall in both the Best Colleges and Top Private Universities categories.
Keiser took the No. 7 overall spot in Best Online Colleges which ranks schools based on their ability to deliver online education to students. The placement was the best among all colleges and universities in Florida with Embry-Riddle being the only other Florida school to earn a top 10 mark.
Additionally, Keiser scored the No. 26 spot on Niche's ranking of Top Culinary Schools in the U.S. The university also earned the No. 43 mark for Safest College Campuses in America, the fourth best in Florida. Keiser earned top 100 placement in three other categories: Best Colleges for Information Technology, Best Colleges for Criminal Justice, and Colleges with the Best Student Life.
The 2020 edition of US News & World Report's Best Colleges provides data on more than 1,900 colleges, with rankings for nearly 1,400 institutions. U.S. News considers 15 metrics when ranking schools for academic excellence, placing the largest emphasis on a college's ability to retain and graduate its students. Other factors include class size, undergraduate academic reputation, and how much a school spends per student on instruction and other related educational expenses.
Niche's Best Colleges ranking is based on rigorous analysis of academic, admissions, financial, and student life data from the U.S. Department of Education along with millions of reviews from students and alumni. The ranking compares more than 1,600 top colleges and universities in the U.S.
Seahawk Nation Video Highlights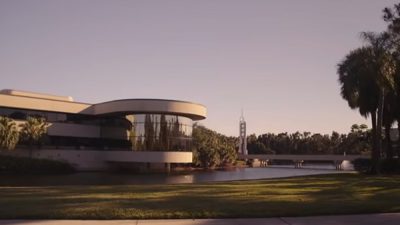 At Keiser University students always come first, our reputation was built in Florida. Keiser is a not-for-profit university with over 40 years of history, thousands of graduates on campus and online. Now, with a 100-acre residential campus, this can be your right fit. We are Keiser University!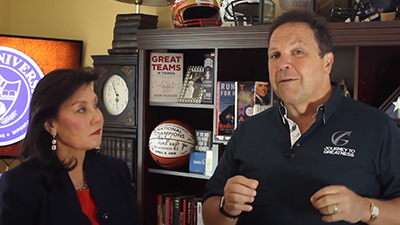 Keiser University is pleased to join forces with guest lecturer, and New York Times Bestselling author Don Yaeger, to offer The Greatness Leadership Initiative: Transforming the World in the Face of Change. This open, online course is available free of charge to all in the Keiser University community. Stay tuned for more information!
The Greatness Leadership Initiative: Transforming the World in the Face of Change