Keiser University Earns Two Catalyst Awards for Excellence in Online Learning

Keiser University, a leader in online learning since 1998, has been recognized for distinction in online learning for a fourth-straight year, earning a pair of Catalyst Awards for Student Success and Assessment and Institutional Effectiveness.
Founded in 2005, the annual Catalyst Awards recognize and honor innovation and excellence in the Anthology global community of practice, where millions of educators and learners work every day to redefine what is possible when leveraging technology. Winners are selected by a cross-functional team of Anthology experts and represent the very best in their field. The Catalyst Awards were expanded when Anthology and Blackboard combined in 2021.
"We are extremely proud of Keiser University's commitment to online learning outcomes and the positive effect it has had on our students around the globe," said Arthur Keiser, Ph.D., Chancellor of Keiser University. "As an early adopter of online education, we look forward to our continued efforts to move beyond online learning industry standards and provide our students with opportunities needed to help them be successful learners and contributing members of the workforce."
Keiser University was one of only five institutions of higher learning to earn a Catalyst Award in more than one in category in 2022 and joined the University of Texas at El Paso as the only universities in the United States to earn multiple Catalyst Awards. In total, 50 Catalyst Awards were granted in nine distinct categories.
Keiser University was one of only three universities across the globe, and the only institution in the United States, to earn a Catalyst Award for Student Success which recognizes institutions innovatively using Blackboard and/or Anthology solutions to increase retention, completion, and/or improve student outcomes through the implementation of new academic resources, data analytics solutions, scalable advising and intervention, and student support programs.
Keiser University was also one of six institutions to earn the Catalyst Award for Assessment and Institutional Effectiveness. The award recognizes institutions that have successfully grown in their assessment practices and influenced positive behavioral changes through methods such as developing best practices in collaborative assessment, implementing assessment tools and technologies that improved effectiveness, and creating assessment initiatives that lead to data-driven decisions about curricular effectiveness.
"I am very proud that Keiser University's Online Division has been recognized with two catalyst awards this year for Student Success and Assessment and Institutional Effectiveness," said Sherry Olsen, Keiser University Vice Chancellor of the Online Division. "Through our robust online education strategies, we are fulfilling Keiser University's Students First mission while helping to address the nation's workforce shortages by graduating highly-trained practitioners. The Blackboard Analytics and Assessment tools have helped us meet the needs of our students leading to better retention, advising, and student satisfaction."
Keiser University was a trendsetter in virtual learning when it began offering online education in 1998 through an agreement with e-college which offered one of the first virtual learning environments available to colleges and universities. Since 2013, every registered course at Keiser University has included an online learning shell that provides users with a platform for communication and content sharing. Though not utilized by every on-ground course, the shell allows faculty to quickly transition the course to virtual learning.
This is the fourth time in as many years that Keiser University has been recognized for the quality of delivery and effective outcomes of its Online Division. In 2021, the University was one of 12 from across the globe to earn the Leading Change Award. Keiser University was named a 2020 Catalyst Award Winner for Training & Professional Development, and in 2019 Keiser was a Catalyst Award Winner for Student Success. To view the full list of 2022 winners, click here.
Representatives from Keiser University's Online Division will join honorees from across the globe to be recognized during Anthology Together, Anthology's annual user conference to be held July 11-14 in Orlando, Florida.
Keiser University is a private, independent, non-profit university serving nearly 20,000 students at 21 Florida campuses, online, and two international sites. Founded in 1977 by Chancellor Arthur Keiser, Ph.D., and Evelyn Keiser, Keiser University currently offers more than 100 degrees from associates to the doctoral level. Keiser University is a  designated Hispanic-Serving Institution, a member of the Hispanic Association of Colleges and Universities, and was ranked No. 5 in the U.S. in Social Mobility by U.S. News And World Report in 2022.
Seahawk Nation Video Highlights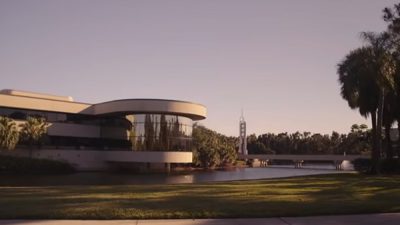 At Keiser University students always come first, our reputation was built in Florida. Keiser is a not-for-profit university with over 40 years of history, thousands of graduates on campus and online. Now, with a 100-acre residential campus, this can be your right fit. We are Keiser University!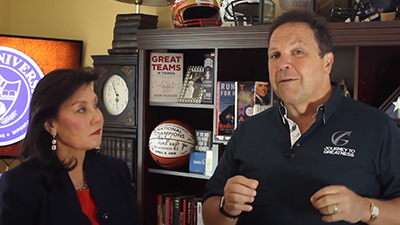 Keiser University is pleased to join forces with guest lecturer, and New York Times Bestselling author Don Yaeger, to offer The Greatness Leadership Initiative: Transforming the World in the Face of Change. This open, online course is available free of charge to all in the Keiser University community. Stay tuned for more information!
The Greatness Leadership Initiative: Transforming the World in the Face of Change