Keiser University Online student turns passion for helping others into new career dreams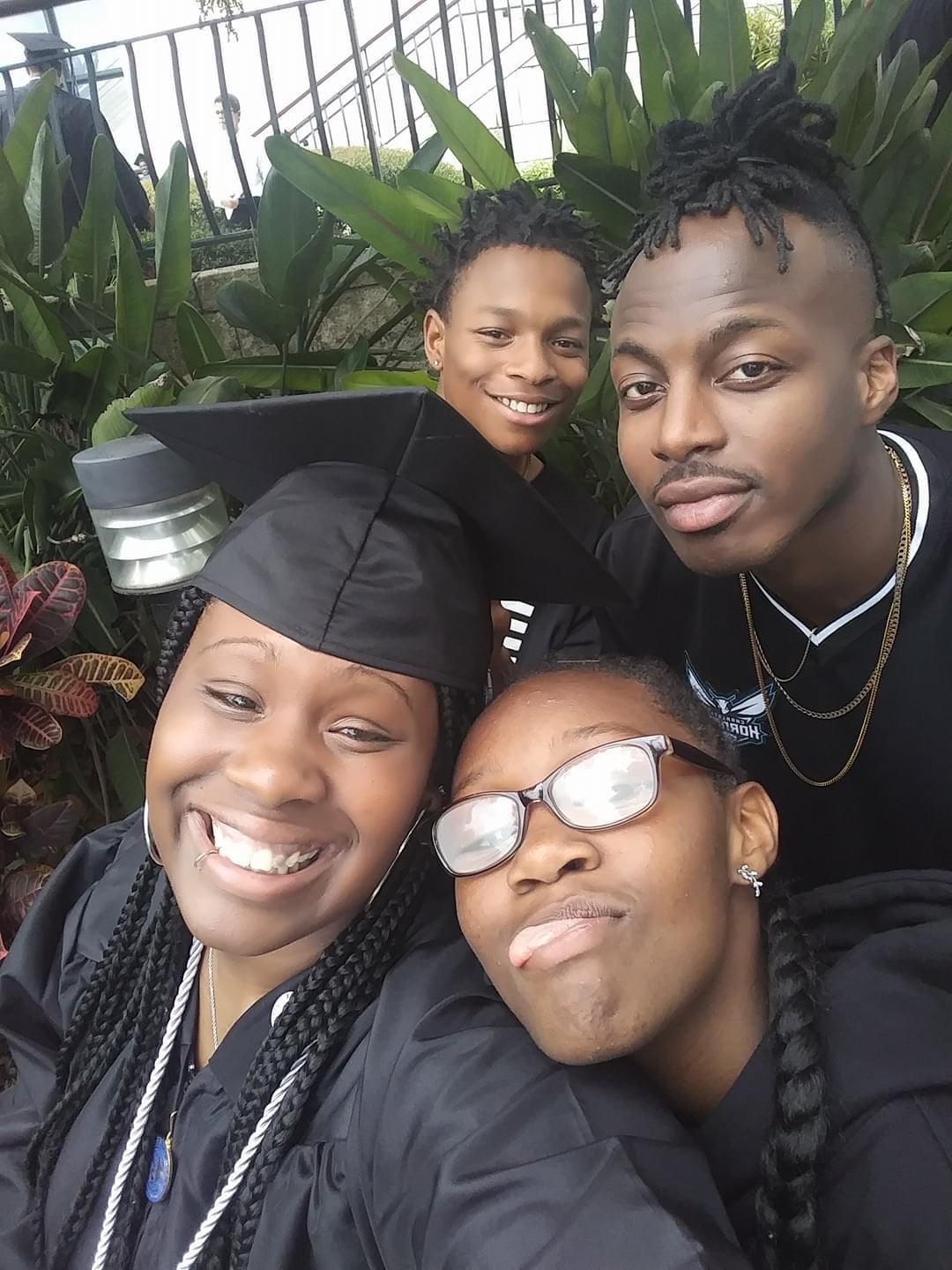 Jazzmin Molaud was born with the gift of caring for others. But following her passion has not always been an easy road.
"My ultimate goal is taking care of people, making sure people feel comfortable. I have this huge value for life," Molaud said. "I come from a large family where I don't feel like education was promoted enough. There were like fifteen of us, you have such a huge household it's kind of hard to keep up with everybody going to school."
Growing up, Molaud remembers spending much of her childhood helping to raise her family and younger siblings. She says, even as a child she knew one day she wanted to work in the medical field. But those goals, as well as her education, were put on hold.
"It kind of got to me, so I dropped out of high school about four times. Life was heavy, I've been raising kids and helping my family raise kids since I was seven," Molaud said. "I didn't have an education, didn't have a job, didn't have nothing."
When her mother was diagnosed with breast cancer, Molaud says her role as a family caretaker continued to grow. She was by her mother's side until she died at the age of 39.
"She would always keep asking me, hey you know I'm going to pass on, what are your going to do? I'm worried about you, what are you going to do?" Molaud said. "A year after she passed away I got my GED, I think I was 23."
That was just the start.
On a new path to continue her education, Molaud found Keiser University Online. She graduated in 2018 with an Associate of Science degree in Medical Assisting.
Molaud remembers attending the graduation ceremony and walking across the stage for her diploma, an experience she never got in high school.
"When I graduated from Keiser with my associate's, graduation definitely made up for everything that I missed out on. You just want to feel like you accomplished something" Molaud said. "I have three children, and I need them to see that."
Molaud says she fell in love with childbirth after her first daughter was born. She decided to dedicate her life to helping other women bring life into the world. In June, Molaud graduated from Keiser University Online with a Bachelor of Arts degree in Psychology. She's now working towards becoming a midwife. The motivation to continue following her dreams, started with Keiser University.
"Keiser was my motivator," Molaud said. "I thought it was going to be hard to keep up with classes, hard to manage financial aid and all of that, and I've never once had a problem. Everybody was good at telling me to keep going, what do you need help with."
As she continues working towards her goals, Molaud says what keeps her moving forward is knowing her mother is smiling down.
"It saddens me that she's not here to actually witness it," Molaud said. "I know she would be proud, and that's what keeps me from being negative about her death. It's more about being who she wanted, and what she would have wanted."
Keiser University is a private, independent, non-profit university serving nearly 20,000 students at 21 Florida campuses, online, and two international sites. Co-founded in 1977 by Chancellor Arthur Keiser, Ph.D., and Evelyn Keiser, Keiser University currently offers more than 100 degrees from associates to the doctoral level. Keiser University is a  designated Hispanic-Serving Institution, a member of the Hispanic Association of Colleges and Universities, and was ranked No. 5 in the U.S. in Social Mobility by U.S. News And World Report in 2022.
Seahawk Nation Video Highlights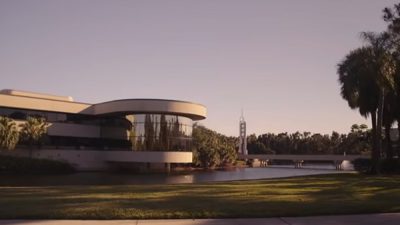 At Keiser University students always come first, our reputation was built in Florida. Keiser is a not-for-profit university with over 40 years of history, thousands of graduates on campus and online. Now, with a 100-acre residential campus, this can be your right fit. We are Keiser University!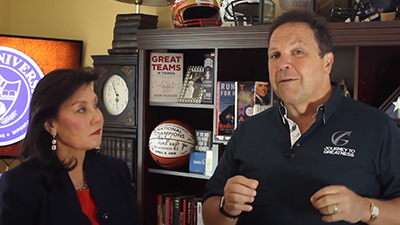 Keiser University is pleased to join forces with guest lecturer, and New York Times Bestselling author Don Yaeger, to offer The Greatness Leadership Initiative: Transforming the World in the Face of Change. This open, online course is available free of charge to all in the Keiser University community. Stay tuned for more information!
The Greatness Leadership Initiative: Transforming the World in the Face of Change