Keiser University Partners with Department of Homeland Security to Grow Nation's National Security Workforce
Keiser University announced today that it has signed a memorandum of understanding (MOU) with the Department of Homeland Security (DHS) aimed at growing DHS's workforce in key areas related to national security and other pertinent homeland security missions.
Under the partnership, Keiser University campuses throughout Florida and online will collaborate with DHS to expand recruitment to Keiser students and recent graduates to fill critical workforce vacancies in homeland security, such as in cybersecurity. The organizations will identify and promote career path planning and internships for students majoring in critically needed fields such as information technology (IT), law enforcement, criminal justice, and emergency management. The goal is to create a pipeline of Keiser University graduates who are prepared to protect critical infrastructure (CI), individuals, public and private organizations, and physical and digital security assets.
"Keiser University has a long history of responding to the workforce needs of communities throughout Florida and the nation and producing graduates who are dedicated to serving their communities," said Robert Keiser, Ph.D., MBA, Vice Chancellor of Keiser University's Graduate School. "As America's need for homeland and cyber security professionals continues to grow, Keiser University is pleased to accept the opportunity and responsibility to help prepare the next generation of security leaders."
The partnership builds upon Keiser University's 45-year history of training workforce ready graduates in many of the state's CI sectors. As the largest private, nonprofit university in Florida serving students at 21 campus locations, online in 41 states, and the Graduate School, Keiser is one of the top producers of nursing and allied health workers in the state. The new agreement will help enable Keiser University graduates from its criminal justice and cybersecurity programs to more easily find internship programs and mentoring opportunities with the DHS.
Keiser University currently offers degree programs in Criminal Justice, Forensics, Cybersecurity, Financial Crime Investigation, Homeland Security, and Law Enforcement Operations, in addition to degrees in Fire Science. Keiser University's Graduate School also offers master's and doctoral degrees in many of the programs DHS is targeting, including Homeland Security, Criminal Justice (MA and DCJ), Criminology, and Information Security.
"This memorandum further demonstrates the commitment of Secretary Mayorkas and DHS to fostering meaningful partnerships with educational institutions across the US. As a member of the Hispanic Association of Colleges and Universities (HACU), Keiser has a rich history of providing access to career opportunities for its diverse student body. With its innovative degree programs, Keiser is preparing the next generation of leaders in the homeland security space. Through this partnership, we hope to foster opportunities for graduates to join the Department so that we may build a diverse workforce that is reflective of the nation," said DHS Assistant Secretary for Partnership and Engagement Eva A. Millona.
The new agreement includes the following:
DHS will provide the University with information about scholarship, internship and job opportunities within the department, specifically in Florida and the University in turn will share that information with students.
DHS will develop, and the University will disseminate, webinars for students and recent graduates that provide information on the DHS mission, job opportunities and tips on federal resume-writing and the job application process.
The University will alert DHS to opportunities to participate in campus engagement activities like career fairs and other outreach events to inform students, faculty, staff and alumni about work opportunities within DHS.
The University will invite DHS, when appropriate, to participate in public policy forums, lectures, conferences, training exercises and other relevant events taking place on the campuses, and DHS in turn will promote the activities across the department.
DHS was established in the wake of the September 11th attacks with the core responsibility to keep our nation safe. Over the past 19 years, DHS has evolved into the third largest Cabinet agency with over 250,000 dedicated professionals carrying out this mission through more than 20 component agencies.
Keiser University is a private, independent, non-profit university serving nearly 20,000 students at 21 Florida campuses, online, and two international sites. Co-founded in 1977 by Chancellor Arthur Keiser, Ph.D., and the Keiser Family, Keiser University currently offers more than 100 degrees from associates to the doctoral level. Keiser University is a member of the Hispanic Association of Colleges and Universities and was ranked No. 5 in the U.S. in Social Mobility by U.S. News and World Reports in 2022. Keiser University is accredited by the Southern Association of Colleges and Schools Commission on Colleges as a level VI institution. For more information, visit www.keiseruniversity.edu.
Seahawk Nation Video Highlights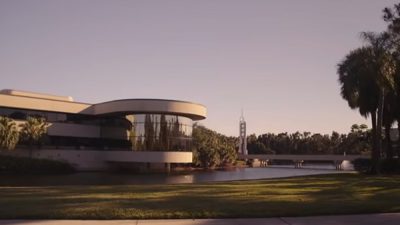 At Keiser University students always come first, our reputation was built in Florida. Keiser is a not-for-profit university with over 40 years of history, thousands of graduates on campus and online. Now, with a 100-acre residential campus, this can be your right fit. We are Keiser University!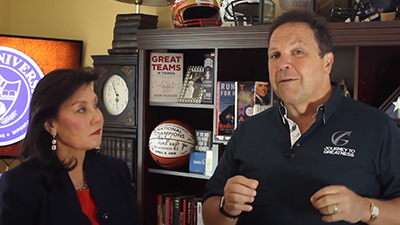 Keiser University is pleased to join forces with guest lecturer, and New York Times Bestselling author Don Yaeger, to offer The Greatness Leadership Initiative: Transforming the World in the Face of Change. This open, online course is available free of charge to all in the Keiser University community. Stay tuned for more information!
The Greatness Leadership Initiative: Transforming the World in the Face of Change