Youth be Served: Keiser University Professor Relishes United Nations Role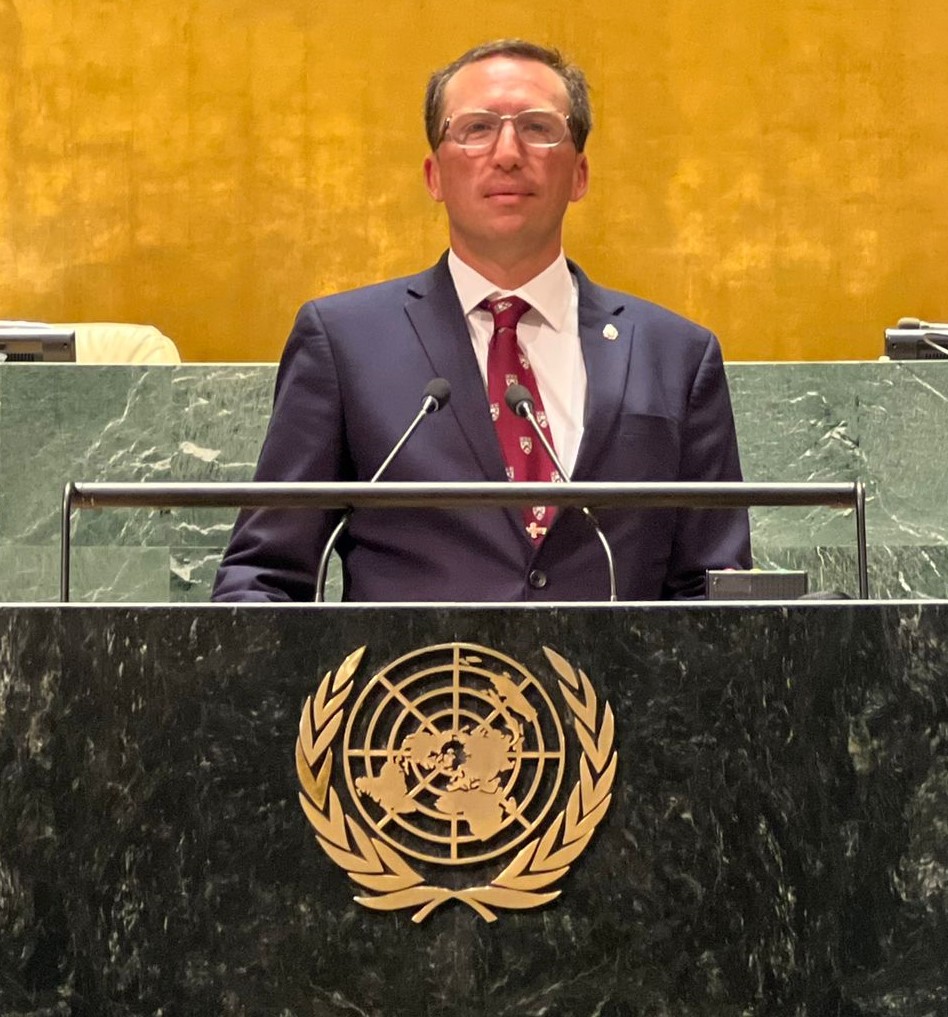 Call it a defining moment. Otto Federico von Feigenblatt remembers it as a time during his senior year of high school when a career counselor warned him that to become both a professor and diplomat would require a lifetime of learning.
"That's the whole point,'" said von Feigenblatt, in his best "diplomatic" response. "I want to be in school forever."
Some two decades later, von Feigenblatt has proved prophetic. The professor and chair of Graduate Education for Keiser University's Latin Division was recently named an ambassador to the United Nations, where he serves as Deputy Permanent Observer for the International Youth Organization (OIJ). An intergovernmental organization made up of 19 Latin American countries as well as Spain and Portugal, OIJ is committed to the development and empowerment of youth through the implementation of programs and initiatives for young people.
Permanent Observer status allows organizations, such as OIJ, the right to speak at U.N. General Assembly meetings, but not to vote on resolutions. With the United Nations as his backdrop, von Feigenblatt will work with OIJ to create collaboration and strategic alliances for young people with governments, academia, international organizations, and the private sector. A primary focus will be to develop programs that promote education, employment, and social mobility.
"Curriculum design is lagging in these countries," said von Feigenblatt, who researches the nexus between education and international development with a focus on anthropology. "There is a disconnect between what employers need and what institutions of education are offering. And this is all the way from K-12."
Economic Opportunities
Thanks to a robust economy, the United States has long been a destination of choice for higher-educated immigrants. According to Pew Research data, about a quarter of the recently arrived Latino immigrants hold bachelor's degrees but have limited options to pursue graduate level credentials.
"Quite a few Latin professionals who migrate to the United States want to attend graduate school, but they don't possess the language capabilities to study in English," said von Feigenblatt. "They need access to programs in Spanish."
As a designated Hispanic-Serving Institution, von Feigenblatt said Keiser University offers 19 academic degrees in Spanish, including seven online at the graduate level. Keiser University is also home to a campus in San Marcos, Nicaragua.
"Keiser University continues working diligently to ensure Hispanic students are well-served and provided the upward mobility opportunities they seek," said Dr. Arthur Keiser, chancellor of Keiser University. "Many of Florida's Hispanic students who choose to attend Keiser University do so because they know our mission reflects their own personal values, work ethics, and commitment to improving their communities."
With multiple doctorates and nine honorary degrees to his credit, Dr. von Feigenblatt teaches Spanish-language courses at Keiser University in educational leadership. Just as he proclaimed he would back in his days as an ambitious student in Costa Rica, professor von Feigenblatt would not have it any other way.
Young at Heart
"I love to study, but now I do it for fun," said von Feigenblatt. "Teaching has always been an important part of my life. It allows me to connect to youth. I like interacting with the students. It keeps me young."
Over the course of his distinguished career in education, von Feigenblatt has accumulated his share of achievements, including membership in the Royal Academy of Doctors of Spain, the Royal Academy of Economics and Financial Sciences of Spain, and the National Academy of History and Geography of Mexico. None, he said, greater than his United Nations honor.
"It's a huge responsibility," said von Feigenblatt, who was knighted by King Phillip VI of Spain with the Royal Order of Isabella the Catholic for his contributions to the social sciences and to the study of leadership. "It's an honor, but, at the same time, it's a duty."
Co-founded in 1977 by Chancellor Arthur Keiser, Ph.D., and Evelyn Keiser, Keiser University currently offers more than 100 degrees from associate to the doctoral level. Keiser University is a designated Hispanic-Serving Institution, a member of the Hispanic Association of Colleges and Universities and ranks No. 1 in the U.S. in providing Social Mobility by U.S. News and World Report in 2023.
Seahawk Nation Video Highlights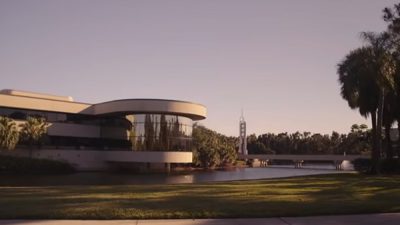 At Keiser University students always come first, our reputation was built in Florida. Keiser is a not-for-profit university with over 40 years of history, thousands of graduates on campus and online. Now, with a 100-acre residential campus, this can be your right fit. We are Keiser University!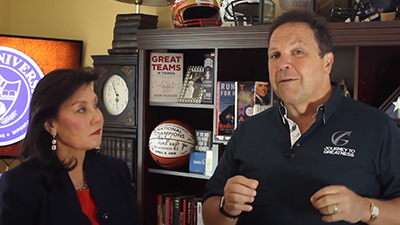 Keiser University is pleased to join forces with guest lecturer, and New York Times Bestselling author Don Yaeger, to offer The Greatness Leadership Initiative: Transforming the World in the Face of Change. This open, online course is available free of charge to all in the Keiser University community. Stay tuned for more information!
The Greatness Leadership Initiative: Transforming the World in the Face of Change