Keiser University Student Athletes Support Life-Saving Stem Cell Transplants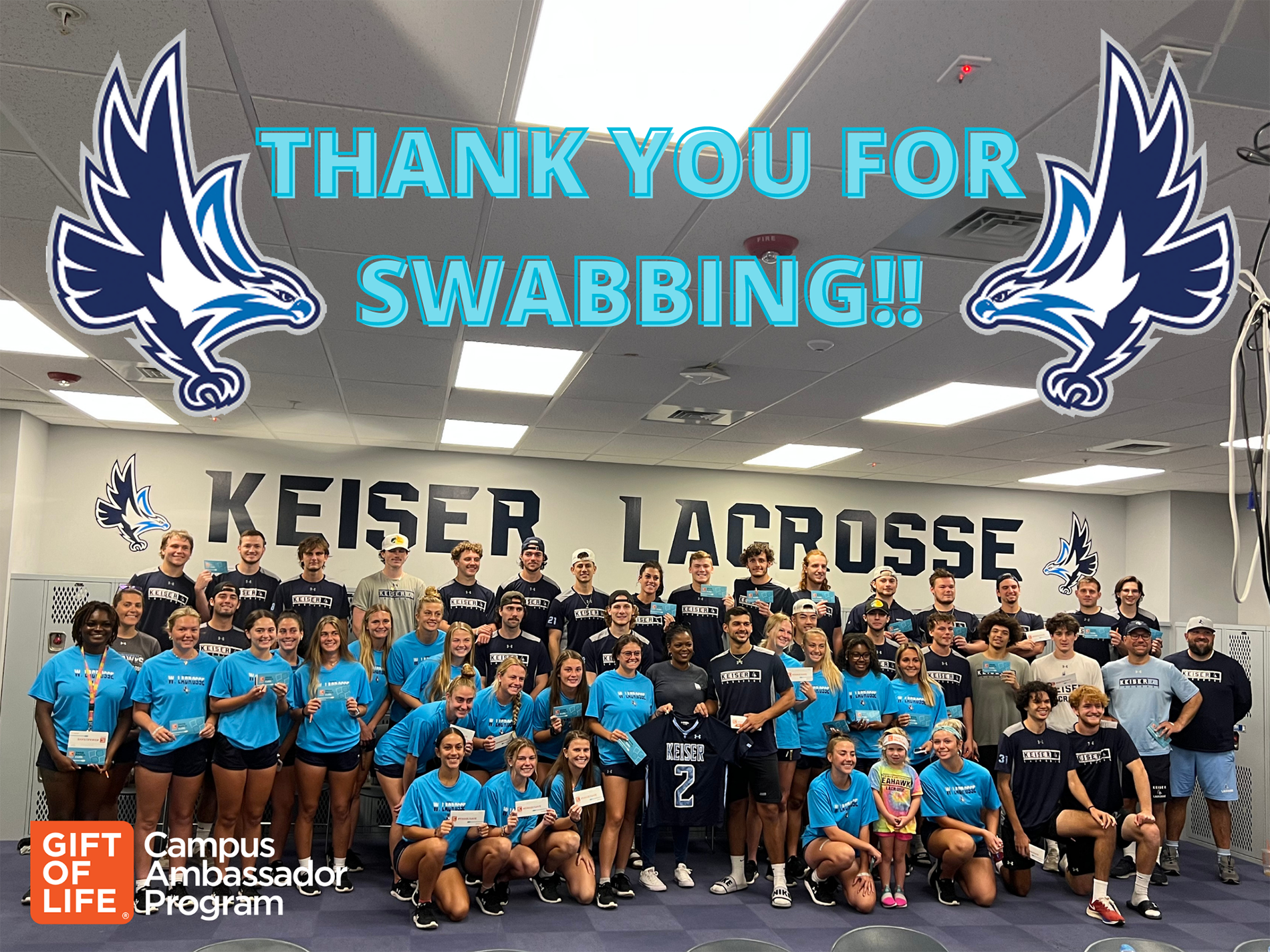 Thanks to the support of Keiser University volleyball, basketball, and lacrosse team members there are additional donors enrolled in the Gift of Life, an international stem cell and bone marrow registry.
Keiser University Seahawk student-athletes first learned of West Palm Beach neighbor Rose Bradwell's battle with leukemia and other patients in need of life-saving donors when they were visited by Gift of Life Marrow Registry Recruitment Manager Traci Ackerman in the fall of 2021. Thanks to their willingness to participate, there are 84 new potential volunteer donors enrolled in the registry.
"With the on-field success that the programs have had, what often gets overlooked is their work in the community and efforts to help others. Our hope is that participating in events like this will help others to get involved to assist with this great initiative," said Athletic Director Kris Swogger.
Transplants between a donor and recipient can only work if they match based on Human Leukocyte Antigens (HLA), an immune system marker found on cell surfaces. Potential donors can join the registry and have their HLA profile tested using a painless cheek swab. The resulting HLA profile is uploaded to the worldwide registry, where transplant physicians around the world can find matches for their patients, potentially curing more than 70 life-threatening diseases. To gain additional information and to sign-up for a Gift of Life swab registration kit please visit here.
"Everyone I have encountered at Keiser University has been 100% supportive and inviting. The students listened to Rose and I speak, and they embraced and prayed for her," said Ackerman.
Headquartered in Boca Raton, Florida, Gift of Life Marrow Registry is an international stem cell and marrow registry that facilitates life-saving transplants for children and adults battling blood cancer, sickle cell, and other blood disorders. It seeks to grow and democratize the registry through community education and partnerships while concentrating its recruitment efforts on college and university campuses as 85% of donors are between 18-35 years of age.
Keiser University is a private, independent, non-profit university serving nearly 20,000 students at 21 Florida campuses, online, and two international sites. Co-founded in 1977 by Chancellor Arthur Keiser, Ph.D., and Evelyn Keiser, Keiser University currently offers more than 100 degrees from associates to the doctoral level. 
Seahawk Nation Video Highlights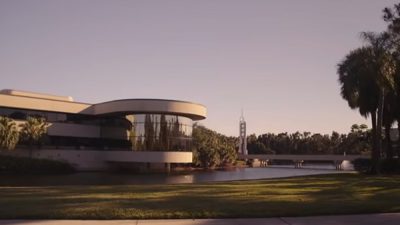 At Keiser University students always come first, our reputation was built in Florida. Keiser is a not-for-profit university with over 40 years of history, thousands of graduates on campus and online. Now, with a 100-acre residential campus, this can be your right fit. We are Keiser University!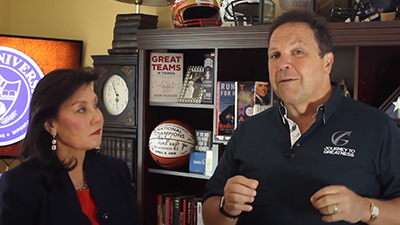 Keiser University is pleased to join forces with guest lecturer, and New York Times Bestselling author Don Yaeger, to offer The Greatness Leadership Initiative: Transforming the World in the Face of Change. This open, online course is available free of charge to all in the Keiser University community. Stay tuned for more information!
The Greatness Leadership Initiative: Transforming the World in the Face of Change