Keiser University Student Overcomes Serious Injuries to Achieve Life-Long Goal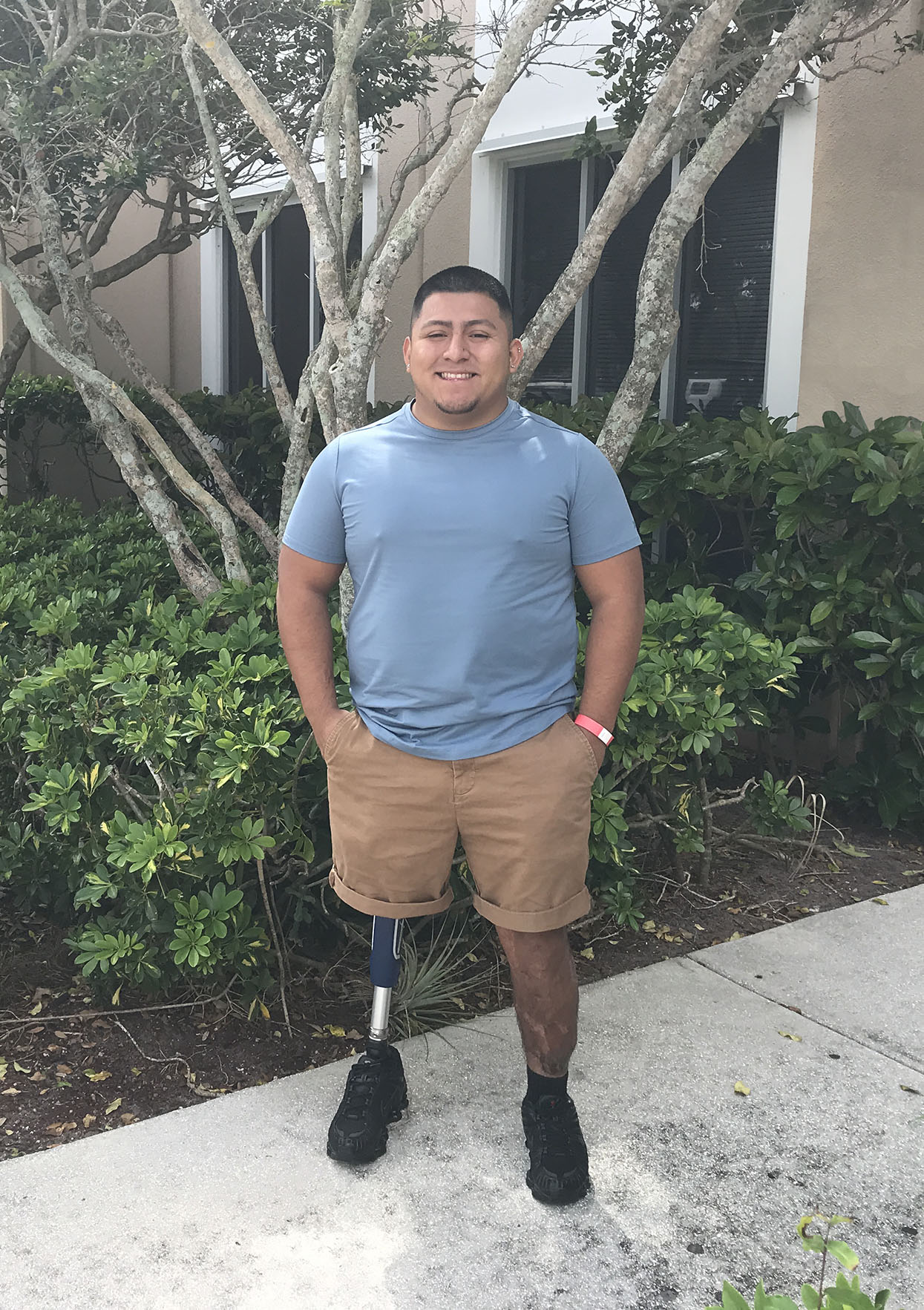 Despite unexpected challenges, Keiser University student Frank Velasquez continues to thrive as he works toward his dream of earning a Criminal Justice degree.
A West Palm Beach native, Velasquez said he first knew he wanted to work in the field of criminal justice when he was a young boy, but at that time had no idea of the profound respect he'd gain for those in law enforcement until after a debilitating injury.
First drawn to the profession because of the cool canine demonstrations and presentations that police officers would make at his kindergarten and elementary schools, Velasquez, the second of five children and the first in his family to go to college, would regularly connect with leaders in the profession. "As I would talk to police officers while growing up, most recommended that I earn my associate's degree in Criminal Justice, so that was the plan," he said.
Well known and loved by his Forest Hill High School classmates, Velasquez joined the school's Falcon soccer and football teams. Little did he know as he pursued his academic and athletic dreams that he'd face one of the biggest obstacles of his life in his junior year.
In October 2016, while talking to his friend outdoors in a suburban West Palm Beach neighborhood, the two were struck by a drunk driver. Despite the intense impact severing his left leg, severely injuring his right leg, and breaking his pelvis, Velasquez still managed to crawl to see if his friend was okay. The two were then transported to St. Mary's Medical center. Velasquez underwent surgery and was placed into a drug-induced coma for several weeks after enduring serious injuries, and his friend was released from the hospital.
Finally discharged on Christmas eve, Velasquez had spent his eighteenth birthday at the facility. "I woke up from my coma the day after Thanksgiving not knowing where I was and was confused about how long I had been asleep," he recalled. "Thank God the doctors were able to save my other leg, as I use it to drive and it makes walking with my prosthetic leg easier," he said.
Still in a wheelchair after returning to his senior year of high school, Velasquez also began taking Keiser University Criminal Justice program classes and was appreciative that the university's halls and classrooms always seemed to offer mental and physical comfort and support, even providing a safe environment to first learn to walk again with the prosthetic leg. "When I first received my leg, I knew Keiser was a great place to practice walking to my classes with a Canadian crutch since each is just a short distance," said Velasquez who was eventually able to forego the crutch and is now walking with just use of the prosthetic leg. "I rush to class now knowing I am well trained by the halls of Keiser," he said smiling.
Keiser University Teaching and Learning Center Coordinator Robin Shepett is thankful to have been part of his journey and to witness his transparent commitment to family, faith, and future endeavors as he now expands his educational journey to earn his bachelor's degree.  "Frank's subtle demeanor, attitude and actions, inspire all of us to be enthused about and focused on our goals. Considering his experiences, this surely helps others reflect on our own perspectives and challenges. I know when things get tough, I often think about Frank and his tremendous maturity and calm and direct approach to challenges. He has come a long way from the high school kid sitting in the lobby to the polished young man about ready to enter the professional world that he is today," she said.
Now the father of two-year-old son King, Velasquez has one more beautiful reason to persevere.
"What inspires me every morning to get up and work toward a bright future is knowing that no one in this world will get up for me. I want to be living a comfortable life one day with my family and to be a role model for my children. I want them to know that anything is possible. I want to be an example for them as they know that their father was able to get a degree with one missing leg. There are bumps in the road, some deeper than others, but life is a process of good and bad things. I tell myself that I need to trust the process and work toward a bright future," he said.
Keiser University was once again named one of the best colleges and universities in the country in providing social mobility to its students according to U.S. News and World Report's 2022 Best Colleges ranking. Keiser earned the No. 5 spot in the Top Performers in Social Mobility subcategory and was the No. 1 rated university in Florida for the grouping.
Keiser University's Bachelor of Arts degree in Criminal Justice provides preparation in many areas of the criminal justice system. Topics include but are not limited to deviant behavior, forensics, law enforcement and investigation, victimology, private security, corrections, and juvenile justice and how components work together and are governed by our laws, the Supreme Court, and the U.S. Constitution. This exploration of the American criminal justice system culminates with an emphasis on research, analysis, and the future of the system.
Keiser University is a private, independent, non-profit university serving nearly 20,000 students at 21 Florida campuses, online, and two international sites. Co-founded in 1977 by Chancellor Arthur Keiser, Ph.D., and Evelyn Keiser, Keiser University currently offers more than 100 degrees from associates to the doctoral level. Keiser University is a member of the Hispanic Association of Colleges and Universities and was ranked No. 5 in the U.S. in Social Mobility by U.S. News and World Reports in 2022. Keiser University is accredited by the Southern Association of Colleges and Schools Commission on Colleges as a level VI institution. For more information, visit www.keiseruniversity.edu.
Seahawk Nation Video Highlights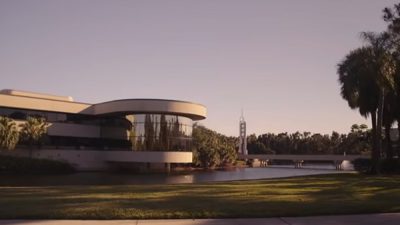 At Keiser University students always come first, our reputation was built in Florida. Keiser is a not-for-profit university with over 40 years of history, thousands of graduates on campus and online. Now, with a 100-acre residential campus, this can be your right fit. We are Keiser University!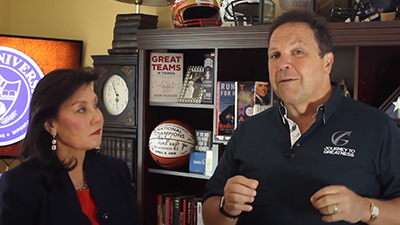 Keiser University is pleased to join forces with guest lecturer, and New York Times Bestselling author Don Yaeger, to offer The Greatness Leadership Initiative: Transforming the World in the Face of Change. This open, online course is available free of charge to all in the Keiser University community. Stay tuned for more information!
The Greatness Leadership Initiative: Transforming the World in the Face of Change