Keiser University's College of Golf Teams to Support Industry Advances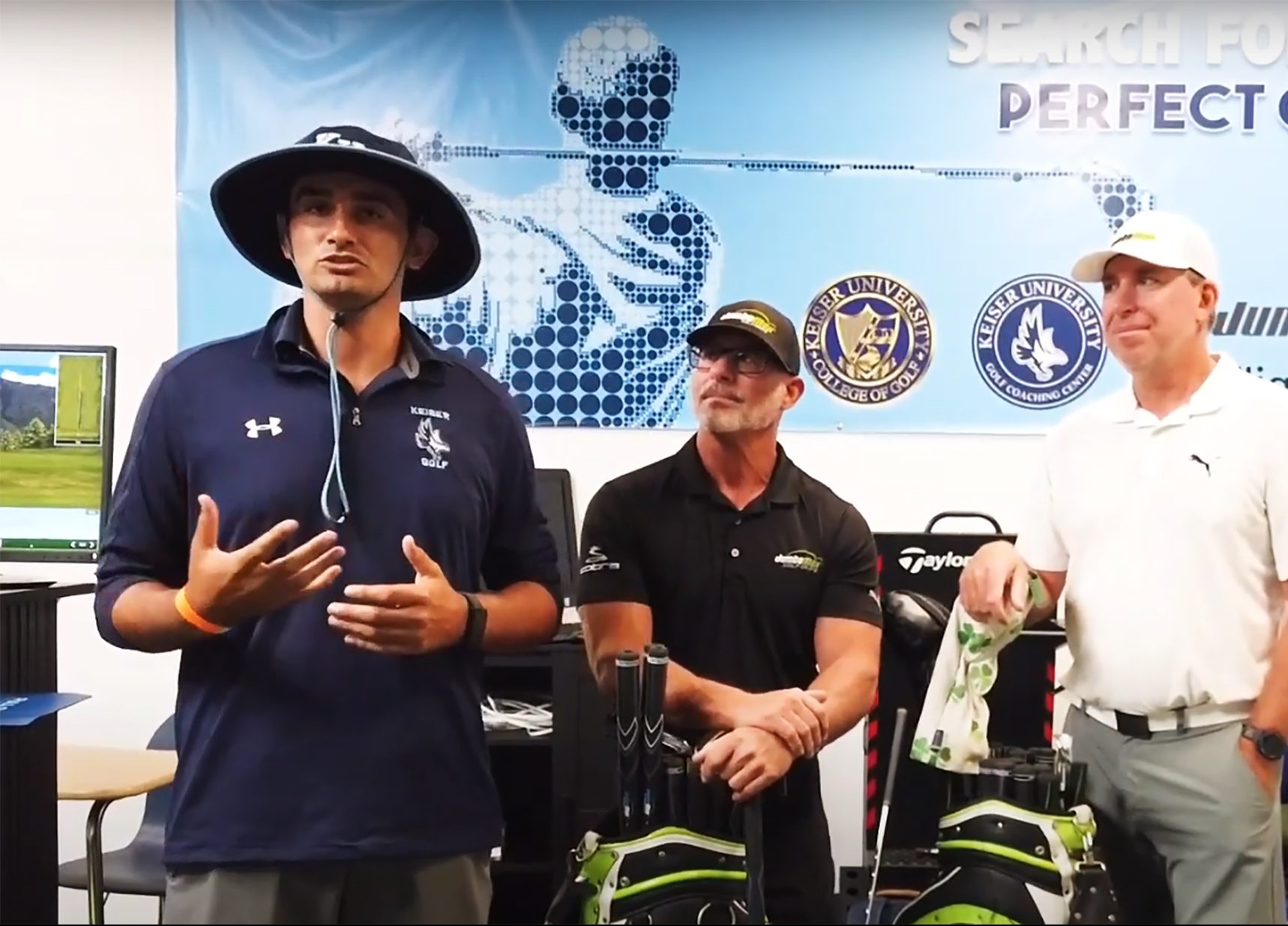 Leaders of Keiser University's College of Golf (KUCOG) and Golf Coaching Center recently joined forces with John Mazzanoble of Dominant Golf as part of their ongoing initiative to support industry research.
To determine how the company's JumboMax grips affect final scores, the informal study was conducted under the leadership of College of Golf Director of Golf Operations Dr. Eric Wilson and executed by Coaching Center Associate Director Peter Crocitto III and team members.
"The research is of benefit to students and golf enthusiasts because the value and disadvantages of the size of golf grips have been debated for many years with limited findings specifying how the grip or its size affects performance," said Dr. Wilson.
The study included 15 KUCOG student subjects with various golf handicaps. After warming up with their own drivers, the testing began with every shot employing a Taylormade 10.5* driver with a graphite stiff shaft. The only variable that changed was the grip. Three shots were hit with each of the six different sizes in both the heavier Tour Series and the lighter Ultralite JumboMax grips to determine which size and weight combination provided the best results. Flightscope technology was then applied to gather the data which was averaged for each of the three-shot sets and then transferred to spreadsheets for comparison.
"Our College of Golf students have insightful perspectives regarding the transformation of grips throughout the ages, as the curriculum includes the study of the sport back to the Hickory Golf days in the 1800s when just a bare wooden shaft sufficed," said Crocitto, who is also an alumnus of the program.
Though generalizations cannot be made concerning golfers' improved performance, findings determined by clubhead speed and carry distance determined that JumboMax oversized grips can positively affect golf performance. With the best golf grip for a player being the one they believe feels and looks the best-oversized grips should be included in club fittings as a principal variable for consideration in the development of a golfer's most effective bag of clubs.
To view more, please visit this link.
Located at Keiser University's Flagship campus, the College of Golf offers a 1,500-square-foot indoor training facility, which includes a putting area, advanced launch monitor technology, V-1 and Swing Guru video analysis systems, an interactive golf simulator powered by Sports Coach Systems, a Motion Analysis Technology by TaylorMade (MAT-T), a 3-D swing analysis system, and a golf club repair lab equipped by Mitchell Golf Equipment. Keiser University's PGA-credentialed faculty are available to College of Golf students for individual and group instruction, and those same faculty are available to assist the Seahawk intercollegiate squads to improve their golf skills. In addition to the indoor facility, students also have access to a 6-acre outdoor, on-campus golf range facility with 12 hitting stations, a 9,000-square-foot putting green, and a 14,000-square-foot chipping/pitching/bunker green.
Dominant Golf, LLC is the parent company and manufacturer of JumboMax Golf Grips. The company was created to develop a better way for people to learn, play and love the game of golf. The JumboMax Grip was designed with computer and laboratory technologies and has been studied extensively on golf ranges and courses with golfers of varying skill levels including low, intermediate, and high handicap players.
Keiser's Associate and Bachelor of Science degrees in Golf Management prepare students for a wide variety of positions in the golf industry. The programs provide students the educational background and training to provide golf instruction, manage golf course operations, ensure proper maintenance of golf facilities and equipment, and incorporate the golf play into the broader hospitality and recreation domain.
Keiser University is a private, independent, non-profit university serving nearly 20,000 students at 21 Florida campuses, online, and two international sites. Co-founded in 1977 by Chancellor Arthur Keiser, Ph.D., and Evelyn Keiser, Keiser University currently offers more than 100 degrees from associate to the doctoral level. Keiser University is a designated Hispanic-Serving Institution, a member of the Hispanic Association of Colleges and Universities, and was ranked No. 1 in the U.S. in providing Social Mobility by U.S. News and World Report in 2023.
Keiser University's College of Golf Teams to Support Industry Advances
Seahawk Nation Video Highlights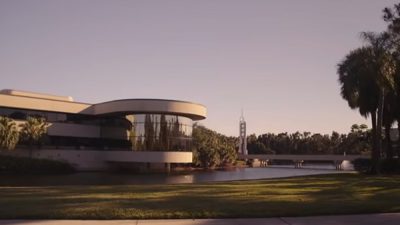 At Keiser University students always come first, our reputation was built in Florida. Keiser is a not-for-profit university with over 40 years of history, thousands of graduates on campus and online. Now, with a 100-acre residential campus, this can be your right fit. We are Keiser University!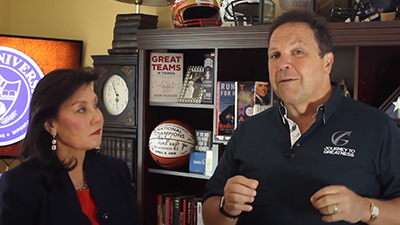 Keiser University is pleased to join forces with guest lecturer, and New York Times Bestselling author Don Yaeger, to offer The Greatness Leadership Initiative: Transforming the World in the Face of Change. This open, online course is available free of charge to all in the Keiser University community. Stay tuned for more information!
The Greatness Leadership Initiative: Transforming the World in the Face of Change