Off to College! Twins Join to Follow in Mother's Healthcare Footsteps, Play College Lacrosse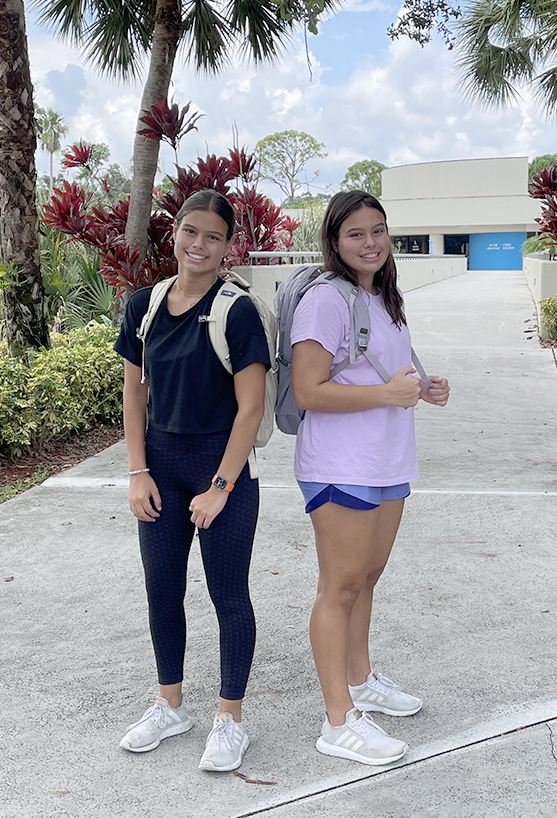 Maya and Victoria Francisco are excited to embark on the educational journey together as they begin classes at Keiser University's West Palm Beach Flagship Campus.
Graduates of South Fork High School in Stuart, Florida, the twins look forward to pursuing degrees in Nursing and Biomedical Science while competing as part of Keiser's Lacrosse Team. Originally from Brazil, Maya, and Victoria are incredibly grateful for the support of their parents, as they are the first in their family to pursue four-year degrees. "Our family is delighted that Maya and I want to go into the medical field," said Victoria. They are extremely proud and can't wait to see where these professions will take us. They will be right by our sides through it all," she said.
To view WPTV/ESPN Television coverage of the story, please visit here.
Maya, a nursing major, shared that it was the experiences of her mother Marcia, a labor and former labor delivery unit nurse at a Maternity Clinic in Rio de Janeiro, that instilled her interest in caring for others and inspired her to join South Fork High School's health sciences program. There, she gained the opportunity to earn clinical experience at nursing homes and hospitals before earning her Certified Nursing Assistant (CNA) license prior to graduation.
Originally interested in pursuing a degree in business, Victoria became motivated to delve into medical studies after seeing Maya thrive in the medical learning environment. "After taking anatomy and physiology I knew that the medical field was also a good path for me. Maya gave me that push to try it out, as she already knew that I was going to love it," said Victoria while adding that she often liked to 'advise' her sister on how to best care for her while volunteering to be the 'patient' as Maya assessed her skills for the CNA exam.
"We're excited for Maya and Victoria to begin their journey at Keiser University and look forward to seeing them on the lacrosse field," said Arthur Keiser, Ph.D, Chancellor of Keiser University. "Attending college is a commitment for all students and we're incredibly proud of the dedication our Seahawk athletes demonstrate in balancing their dual role as student athletes."
Enthusiastic lacrosse players, the two fell in love with the sport while attending a middle school clinic and joined a recreational league. Later in high school, they played on South Fork's varsity team as well as the Treasure Coast Fellowship of Christian Athletes (FCA) and Lax Maniax travel teams. As they look forward to life in the professional world after graduation, Maya is debating whether to become a labor and delivery nurse or an orthopedic surgeon, and Victoria, who is majoring in Biomedical Science Pre-Med, would like to become an anesthesiologist.
Keiser University's Bachelor of Science degree in Biomedical Sciences (Pre-Med) is a practical, career-focused, pre-professional program designed to help you prepare for admission to graduate programs in health care and biomedical science as well as professional schools for Medicine, Dentistry, Pharmacy, Physician Assistant, Occupational and Physical Therapy, and Veterinary Medicine. The curriculum meets prerequisite course requirements for these programs and also prepares graduates for entry-level positions in the growing health science field.
Keiser University's traditional Bachelor of Science in Nursing program is offered for students beginning their first professional nursing program. Graduates will be prepared to provide compassionate, patient-centered, culturally competent nursing care to individuals, families, groups, communities, and populations in a variety of settings, using evidence-based knowledge and skills related to wellness, health promotion, illness, disease management, and end-of-life care to improve healthcare outcomes. They will practice in partnership with patients as members and leaders of interprofessional healthcare teams, utilizing the most current healthcare technologies. Successful completion of this program qualifies graduates to sit for the NCLEX-RN licensing exam.
Keiser University is a private, independent, non-profit university serving nearly 20,000 students at 21 Florida campuses, online, and two international sites. Co-founded in 1977 by Chancellor Arthur Keiser, Ph.D., and Evelyn Keiser, Keiser University currently offers more than 100 degrees from associate to the doctoral level. Keiser University is a designated Hispanic-Serving Institution, a member of the Hispanic Association of Colleges and Universities, and was ranked No. 1 in the U.S. in providing Social Mobility by U.S. News and World Report in 2023.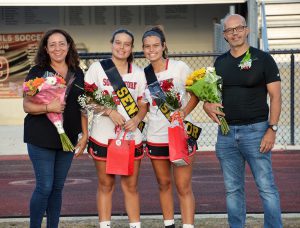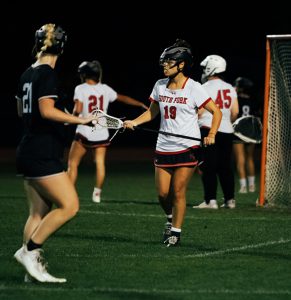 Seahawk Nation Video Highlights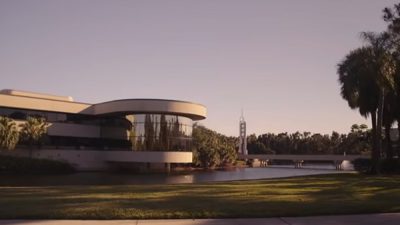 At Keiser University students always come first, our reputation was built in Florida. Keiser is a not-for-profit university with over 40 years of history, thousands of graduates on campus and online. Now, with a 100-acre residential campus, this can be your right fit. We are Keiser University!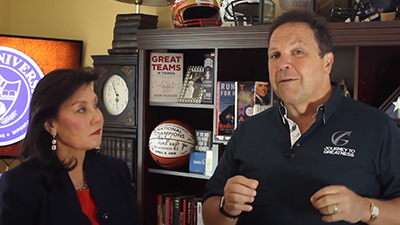 Keiser University is pleased to join forces with guest lecturer, and New York Times Bestselling author Don Yaeger, to offer The Greatness Leadership Initiative: Transforming the World in the Face of Change. This open, online course is available free of charge to all in the Keiser University community. Stay tuned for more information!
The Greatness Leadership Initiative: Transforming the World in the Face of Change