Faced with a Life-Threatening Diagnosis, Cancer Survivor Pens Book in Support of Others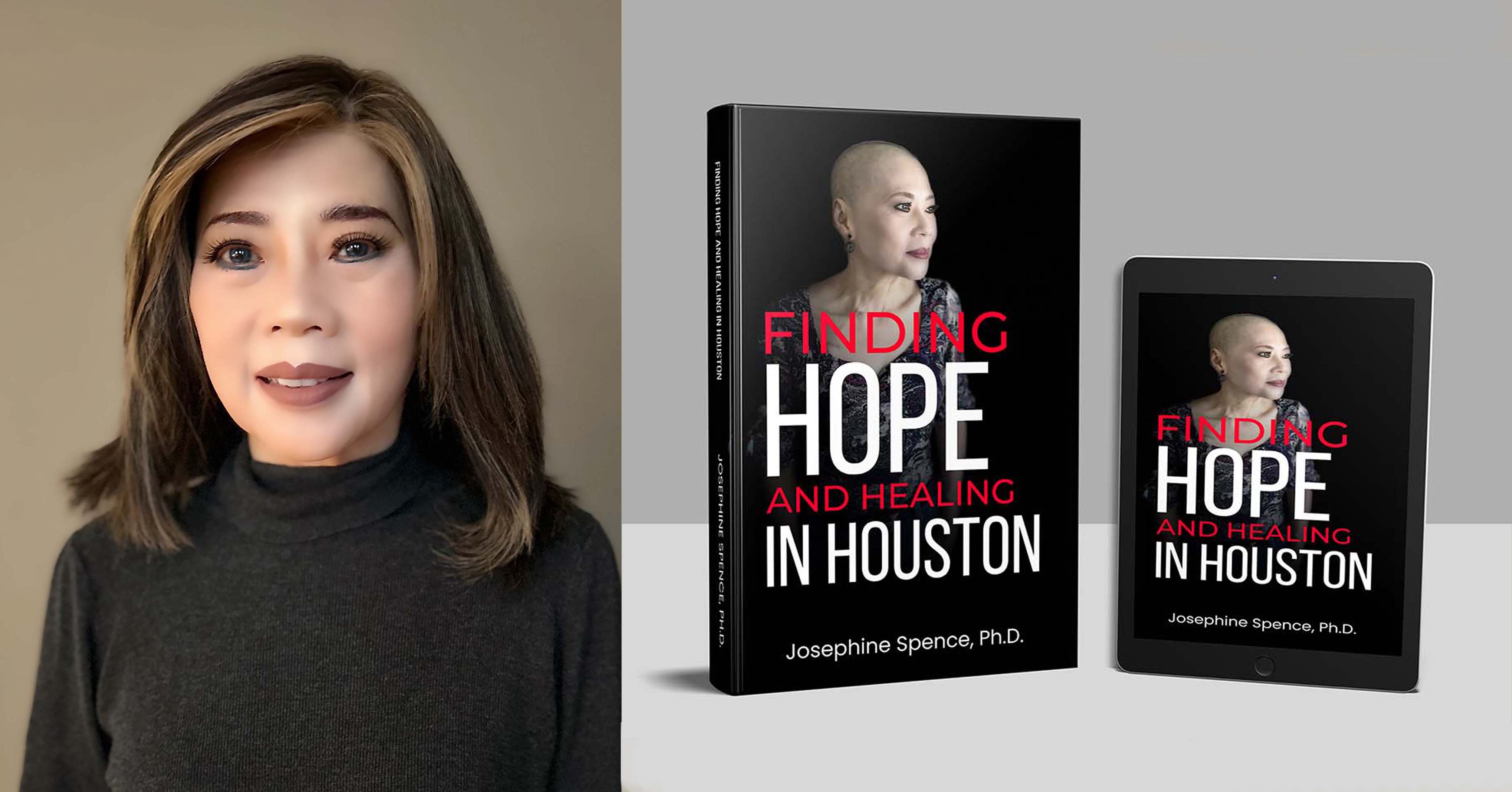 Keiser University graduate Josephine Spence has chronicled her healing journey with the focus of providing support to patients, their families, and caregivers in her book titled, "Finding Hope and Healing in Houston."
Before her cancer diagnosis at the age of 57, Spence enjoyed managing a consulting business while based at her family horse farm and had just earned her Keiser University Ph.D. in Industrial Organizational Psychology. "Business was doing well and exploding during the COVID-19 pandemic. The demand for project leadership for IT transformation was unconventionally high and my clients were in need of strong executive leadership in enterprise resource planning system implementation," said Spence, recalling how everything appeared normal in the professional world, and there seemed to be no reason for the consulting business to slow down.
It was during an early morning conference call in April 2021 that things began to change.
After experiencing a sharp ache in her right calf, Spence applied a compression stocking to no avail. With the pain intensifying, the following morning she visited the local emergency room and was administered an ultrasound scan and a blood test. There, she learned she had a blood clot in her leg and the lab work showed an unusually high calcium level, so she was administered a blood thinner. A week later after unusual symptoms persisted, she visited her gynecologist who scraped the lining of her uterus for sample tissue to biopsy and followed with a second ultrasound revealing a large mass. "It was like getting hit by lightning," Spence later told a medical team member. "One day I'm a healthy 57-year-old woman, and the next day, I have advanced-stage cancer."
Local hospital tests followed that same week that included a computed tomography (CT) scan, a magnetic resonance imaging (MRI), and a third ultrasound revealing the tumor indicated a stage IIIC cancer diagnosis at 4.1 centimeters, with a subsequent visit to a surgeon four days later revealing the tumor had grown to 8.1 centimeters. Spence was advised to have surgery right away, an option that would necessitate life-long usage of ostomy bags. The alternative treatment was to use chemotherapy and radiation which would produce uncertain results. Spence initially opted for surgery. The objective at that time she said, was to live long enough to attend her daughter's graduation ceremony just a few months away, and to travel to her native Singapore to share news about the diagnosis with her mother in person.
With surgery delayed for a week due to her recent COVID-19 vaccination, Spence was encouraged by friends to get a second opinion and decided to heed their advice, traveling out of state to an internationally recognized cancer care and research institution the next day along with her husband, Keith. There, she met a gynecologic oncologist surgeon whom she described as a breath of fresh air as together they further peeled back the layers of possible treatment options and outcomes.
After a second biopsy confirmed that she had endometrial clear cell carcinoma firmly attached to her colon and rectum, the doctor confirmed that ostomy bags would be required if she decided to move forward with surgery. Instead, they could attempt to shrink the tumor using a combination of chemotherapy and radiation. Spence chose to move forward with the alternate chemotherapy plan initially including two platinum-based drugs, and six rounds of treatment which grew to include a four-ingredient targeted therapy dose. This was followed by 33 days of targeted radiation treatments and miraculously culminated in the diagnosis of 'cancer in necrosis.' As of February 2023, the main tumor was considered dead leaving a mere layer of scar tissue.
"Looking back, it was very tough," said Spence of the eight-month physical and mental sojourn. "We had to temporarily leave the animals on the farm in the care of reliable friends and farm help. The tumors were aggressive and tough to treat which caused them to chemically melt the large lump the size of a grapefruit," shared Spence who had her last infusion in January 2023.
Now officially experiencing what medical circles refer to as 'no evidence of disease,' Spence shared that she's compelled to share her story in hopes of helping others and chronicling her journey for her daughter Georgina Olivia Spence, a Columbia University graduate and second-year Stony Brook University doctoral student who she fondly calls Gigi.
"The day I was told I was in remission, I had a sudden urge to squeeze out every word I've had in my head about this journey," she said. "The book is about how to survive, and how life is about 5% what happens to you and 95% how one reacts to what happens," she added.
She also finds the new season of healing an ideal time to leave the IT consulting world permanently, as she shared that she does not want to return to her precancer schedule and has recognized the necessity to overcome her cancer trauma by finding a new mission in life. That is, creating a meaningful way to help scientists end cancer through research.
To learn more about Finding Hope and Healing in Houston via Amazon, please visit here. Profits will benefit cancer research, and the publication is available via Kindle, Paperback, Hardcover, and Large Print in both English and Spanish.
Keiser University's Doctor of Philosophy in Industrial/Organizational Psychology program uses a scholar-practitioner model to encourage the integration of cutting-edge research with classroom experience and real-world application. This includes an emphasis on the behavior of individuals in businesses and organizations to determine how to improve performance and productivity for that organization. Graduates of the industrial/ organizational Ph.D. program will be able to apply relevant research and theory using quantitative skills at work every day. Students will learn how to factor human behavior into the business equation to motivate productivity, build resilient leadership, support diverse cultures, and manage organizational change. The demand for skilled psychology experts in the business world remains strong as organizations of all sizes seek strong, qualified candidates to navigate challenging and evolving professional landscapes. Students can expect rigorous classroom instruction and in-depth research experiences.
Keiser University is a private, independent, non-profit university serving nearly 20,000 students at 21 Florida campuses, online, and two international sites. Co-founded in 1977 by Chancellor Arthur Keiser, Ph.D., and Evelyn Keiser, Keiser University currently offers more than 100 degrees from associate to the doctoral level. Keiser University is a designated Hispanic-Serving Institution, a member of the Hispanic Association of Colleges and Universities, and was ranked No. 1 in the U.S. in providing Social Mobility by U.S. News and World Report in 2023.
Seahawk Nation Video Highlights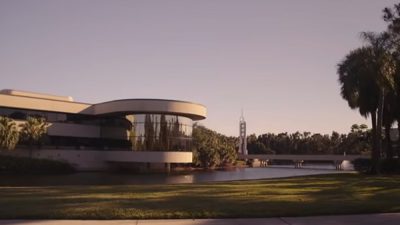 At Keiser University students always come first, our reputation was built in Florida. Keiser is a not-for-profit university with over 40 years of history, thousands of graduates on campus and online. Now, with a 100-acre residential campus, this can be your right fit. We are Keiser University!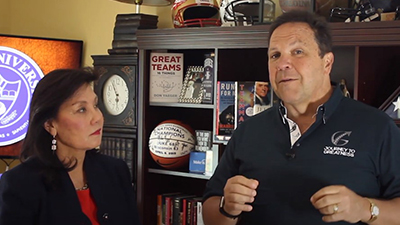 Keiser University is pleased to join forces with guest lecturer, and New York Times Bestselling author Don Yaeger, to offer The Greatness Leadership Initiative: Transforming the World in the Face of Change. This open, online course is available free of charge to all in the Keiser University community. Stay tuned for more information!
The Greatness Leadership Initiative: Transforming the World in the Face of Change