In Aftermath of Volcano Eruption, Keiser University Nursing Faculty Members Offer Breath of Fresh Air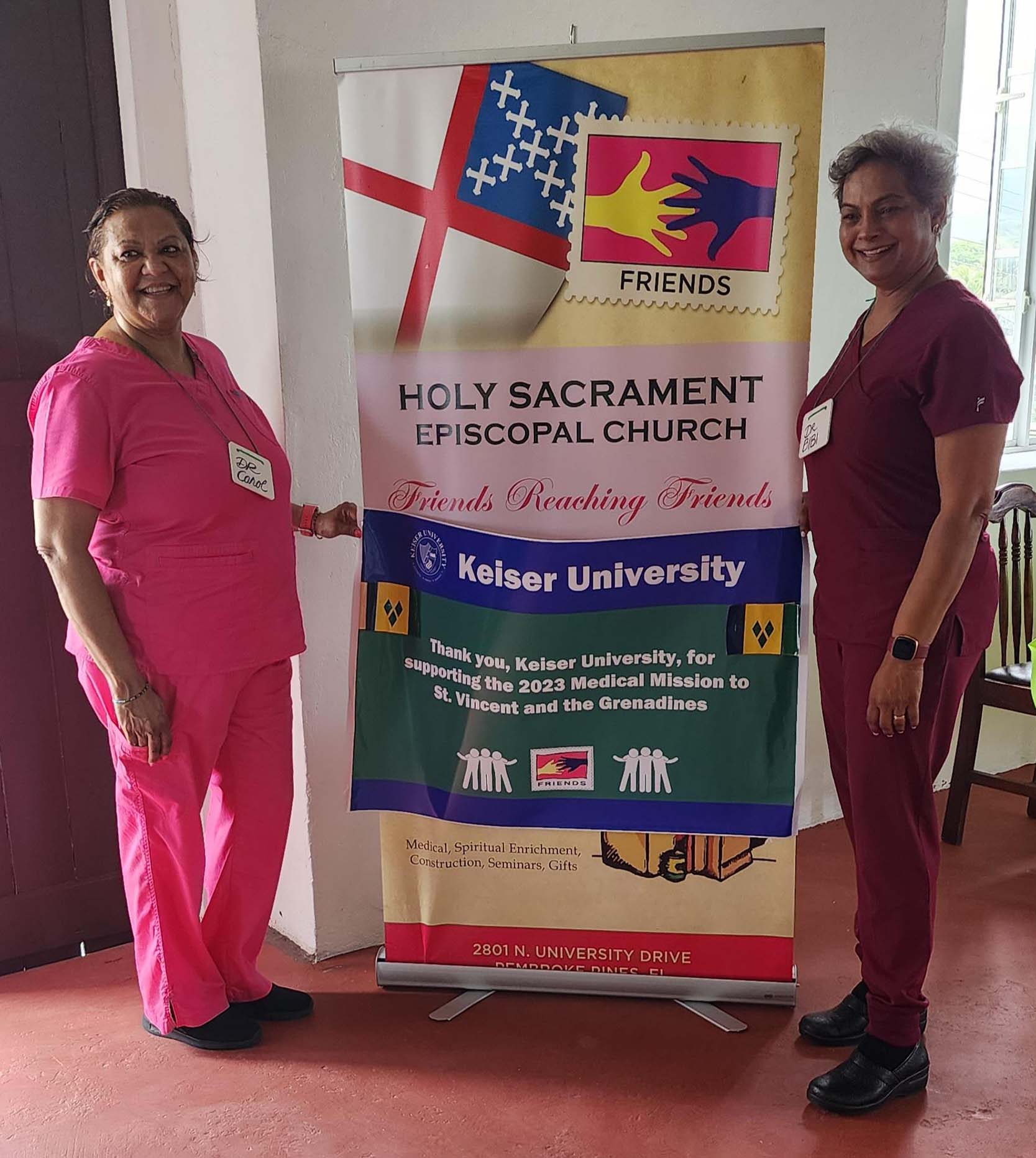 The overpowering stench of sulfur no longer permeates the air. Gone are the dark clouds of ash, which billowed for miles, pelting rooftops with stones, and forcing thousands to evacuate from their homes and businesses on the tiny island of St. Vincent.
Yet, two years after the La Soufriere volcano eruption, residents of this small Southern Caribbean nation struggle to breathe.
"There was a lot of pollution and not a lot of healthcare," said Dr. Bibi Achaibar, a nursing professor at Keiser University's Fort Lauderdale campus, who joined a team of medical professionals on a humanitarian mission, June 12-17, to St. Vincent, where they treated patients affected by fly ash from the volcanic eruption. "We saw a lot of respiratory problems, especially in children, which had gone untreated."
Achaibar, along with Keiser University nursing professor Dr. Carol Bhim, was part of a 13-member medical response that included a pediatrician, pharmacist, and nurse practitioners. The team set up tents that served as mobile clinics for intake and treatment in rural parts of the island most affected by volcanic ash.
For five months following the eruption, the St. Vincent population was cut off from clean drinking water and other necessities.
"I know what it is like to not have medical supplies," said Bhim, who began training as a nurse 40 years ago in the Caribbean before immigrating to the United States. "I know what it is like to have to improvise."
Mission Accomplished
In all, the team examined and treated 467 patients, almost half of whom are children, during the four-day mission. Their conditions ranged from skin infections and respiratory irritation to asthma and cellulitis.
Achaibar said the days were long, but the experiences she will share with her nursing students at Keiser are immeasurable.
"It's about utilizing your senses," she said. "We did not have all the high-tech devices, even an X-ray machine. We used rudimentary skills to treat patients."
Friends Reaching Friends, an outreach organization of Holy Sacrament Episcopal Church in Pembroke Pines, Fla., sponsored the relief effort. The nonprofit has been answering the needs of people in Haiti, Panama, Jamaica, the Dominican Republic, Belize, and the Florida Keys since 1986.
"Going back to these impoverished areas and doing what I like to do is my calling," said Bhim. "To see how they appreciate everything – even a smile, a little touch. You get hooked. I know it makes such a difference in what we do."
Keiser University is a private, independent, non-profit university serving nearly 20,000 students at 21 Florida campuses, online, and two international sites. Co-founded in 1977 by Chancellor Arthur Keiser, Ph.D., and Evelyn Keiser, Keiser University currently offers more than 100 degrees from associate to the doctoral level. Keiser University is a designated Hispanic-Serving Institution, a member of the Hispanic Association of Colleges and Universities, and was ranked No. 1 in the U.S. in providing Social Mobility by U.S. News and World Report in 2023.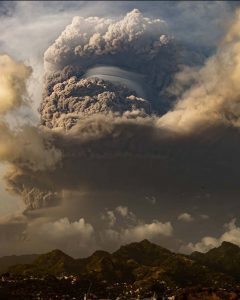 Seahawk Nation Video Highlights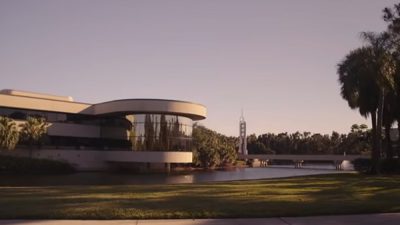 At Keiser University students always come first, our reputation was built in Florida. Keiser is a not-for-profit university with over 40 years of history, thousands of graduates on campus and online. Now, with a 100-acre residential campus, this can be your right fit. We are Keiser University!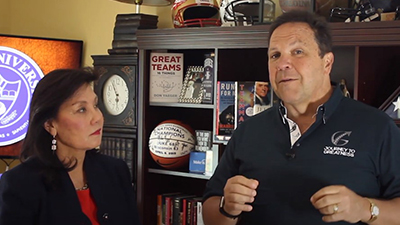 Keiser University is pleased to join forces with guest lecturer, and New York Times Bestselling author Don Yaeger, to offer The Greatness Leadership Initiative: Transforming the World in the Face of Change. This open, online course is available free of charge to all in the Keiser University community. Stay tuned for more information!
The Greatness Leadership Initiative: Transforming the World in the Face of Change