Keiser University Announces The Greatness Leadership Initiative: Transforming the World in the Face of Change (COVID-19)
Monday, March 6, 2020
For Immediate Release
Contact:
Kelli Lane / 954-235-0331 / [email protected]
Jeff LaLiberte / 954-821-3986 / [email protected]
Keiser University Announces The Greatness Leadership Initiative:
Transforming the World in the Face of Change (COVID-19)
Keiser University partners with New York Times bestselling author Don Yeager
to offer unique leadership opportunity to students free of charge
FORT LAUDERDALE, Fla., July 2020 – As Keiser University continues to provide students with a quality career education and the knowledge needed for today's changing world, Keiser University is pleased to announce the school has joined forces with guest lecturer, and New York Times Bestselling author, Don Yaeger, to offer The Greatness Leadership Initiative: Transforming the World in the Face of Change.
"I'm thrilled that Mr. Yeager has chosen Keiser University to launch this brand-new leadership curriculum," said Belinda Keiser, Keiser University's Vice Chancellor of Community Relations and Student Advancement. "This distinctive course offers Keiser University students a chance to learn about the qualities that have inspired some of the world's most successful people."
The curriculum for this one-of-a-kind course is based on Yaeger's 2011 book, "Greatness: The 16 Characteristics of True Champions." Yaeger developed the book to inspire others to achieve their personal and professional best. It opens with an in-depth discussion of the nature of greatness, what it is, what it isn't, and why it is worth pursuing. Each subsequent chapter of the book consists of a detailed story illustrating one aspect of greatness with examples from the sports greats that Yaeger has interviewed over the years.
"I feel that success leaves clues, and over the course of my career I've followed the clues and learned the characteristics that make the great leaders, the great winners, and the great thinkers of all time so special; and, more specifically, what enabled them to unlock the ability to go from good to great and to stay there," said Yaeger.
In line with Keiser's commitment to student development, the unique course was created to assist Keiser students respond to the changing nature of society and the new challenges presented as a result of the COVID-19 pandemic. The course will offer valuable insights related to leadership attributes that have proven effective for successful businessmen and women and winning athletes.
"With guidance from Mr. Yaeger, we developed this course with career-minded students in mind," said Keiser. "We want to inspire and motivate Keiser University students to become leaders in their career fields, and believe this course will give them the insight on how to do so."
Yaeger has fashioned a career as one of America's most provocative thought leaders. He is an award-winning keynote speaker, business leadership coach, eleven-time New York Times best-selling author, and longtime associate editor for Sports Illustrated. He has worked with audiences as diverse as Fortune 500 companies and cancer survivor groups.
Yaeger has helped some of the most successful heroes and sports legends complete their biographies. Some of the books he has contributed to include "You Are Worth It" by Kyle Carpenter, "Running For My Life" by Warrick Dunn, and "A Game Plan for Life" by John Wooden.
The course is available free of charge to Keiser University students, graduates, and staff. The 16-week course will begin on August 31, 2020 and will be taught completely online.
"We firmly believe this course will be a great success for our Keiser University community – whether you're a student, a scholar, or trying to improve your career options for later on, this leadership program will unlock your ability to think, prepare, work, learn and live greatly," added  Keiser.
About Keiser University
Keiser University is a private, not-for-profit university, serving nearly 20,000 students and employing 3,800 faculty and staff members. Co-founded in 1977 by Chancellor Arthur Keiser, Ph.D., and Evelyn Keiser, the university currently offers more than 100 degrees at 21 Florida campuses, as well as online and at two international sites.
Keiser University is accredited by the Southern Association of Colleges and Schools Commission on Colleges as a level VI institution to award certificates and degrees at the associate, baccalaureate, masters, specialist, and doctoral levels. For additional information regarding Keiser University, visit www.keiseruniversity.edu.
Seahawk Nation Video Highlights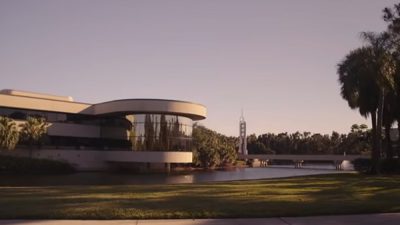 At Keiser University students always come first, our reputation was built in Florida. Keiser is a not-for-profit university with over 40 years of history, thousands of graduates on campus and online. Now, with a 100-acre residential campus, this can be your right fit. We are Keiser University!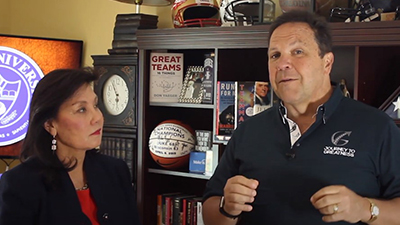 Keiser University is pleased to join forces with guest lecturer, and New York Times Bestselling author Don Yaeger, to offer The Greatness Leadership Initiative: Transforming the World in the Face of Change. This open, online course is available free of charge to all in the Keiser University community. Stay tuned for more information!
The Greatness Leadership Initiative: Transforming the World in the Face of Change