Keiser University Ranked Among 19 Best Masters in Homeland Security Programs in 2021

This week Keiser University earned a ranking on Best Value Schools "19 Best Masters in Homeland Security Programs" for the 2021 schoolyear. Keiser earned a No. 11 spot on a list that pits colleges and universities from around the country against one another.
Keiser University's Master of Arts degree in Homeland Security (MAHS) provides an intensive study of topics related to protecting the U.S. from threats to Homeland Security. The program fosters independent learning and enables students to contribute intellectually to the areas of homeland security, border patrol and cyber security. Students learn to work in areas such as border patrol, airports, seaports, and waterways; research and development of the latest security technologies; responders to natural disasters or terrorist assaults; analysis of intelligence reports, and other timely areas related to homeland security.
The graduate program is offered in-person and Keiser's Florida campuses, as well as fully online. Best Value Schools also notes that tuition for online and in-person is equal, while praising the university for teaching students in the degree program about the latest security technologies for risk mitigation.
Best Value Schools is an organization based out of Utah that aims to compile resources for students to make their decisions about post-secondary education less confusing. They create lists of top ranked schools for different subjects and strengths in the hope that prospective students can find a degree program and school that fits their individual needs.
Their ranking methodology is determined by comparing the time to complete the program and the total cost of tuition to get a masters in homeland security. These attributes define at least 50 percent or more of each school's score, which results in a final ranking. Best Value Schools says that additional values such as faculty experience, student feedback, number of online offerings, graduation rate, and other similar factors combine to make up the rest of each score.
Keiser University's MAHS program aims to enable students to contribute to the homeland security profession, while also ensuring upon completion of the program that graduates can collaborate with community stakeholders and evaluate domestic security challenges, among many other skills.
To read more about Best Value School's 19 Best Masters in Homeland Security Programs in 2021 visit https://www.bestvalueschools.org/masters-in-homeland-security/.
Keiser University is a private, independent, non-profit university serving nearly 20,000 students at 21 Florida campuses, online, and two international sites. Co-founded in 1977 by Chancellor Arthur Keiser, Ph.D., and Evelyn Keiser, Keiser University currently offers more than 100 degrees from associates to the doctoral level. Keiser University is a member of the Hispanic Association of Colleges and Universities and was ranked No. 11 in the U.S. in Social Mobility by U.S. News and World Reports in 2021. Keiser University is accredited by the Southern Association of Colleges and Schools.
Seahawk Nation Video Highlights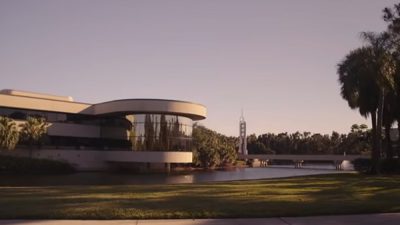 At Keiser University students always come first, our reputation was built in Florida. Keiser is a not-for-profit university with over 40 years of history, thousands of graduates on campus and online. Now, with a 100-acre residential campus, this can be your right fit. We are Keiser University!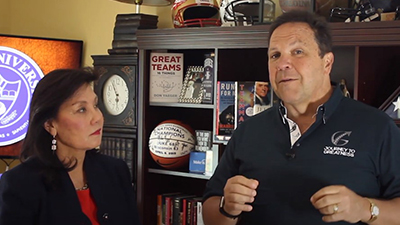 Keiser University is pleased to join forces with guest lecturer, and New York Times Bestselling author Don Yaeger, to offer The Greatness Leadership Initiative: Transforming the World in the Face of Change. This open, online course is available free of charge to all in the Keiser University community. Stay tuned for more information!
The Greatness Leadership Initiative: Transforming the World in the Face of Change