Keiser University Tampa student takes occupational therapy from the classroom to every day life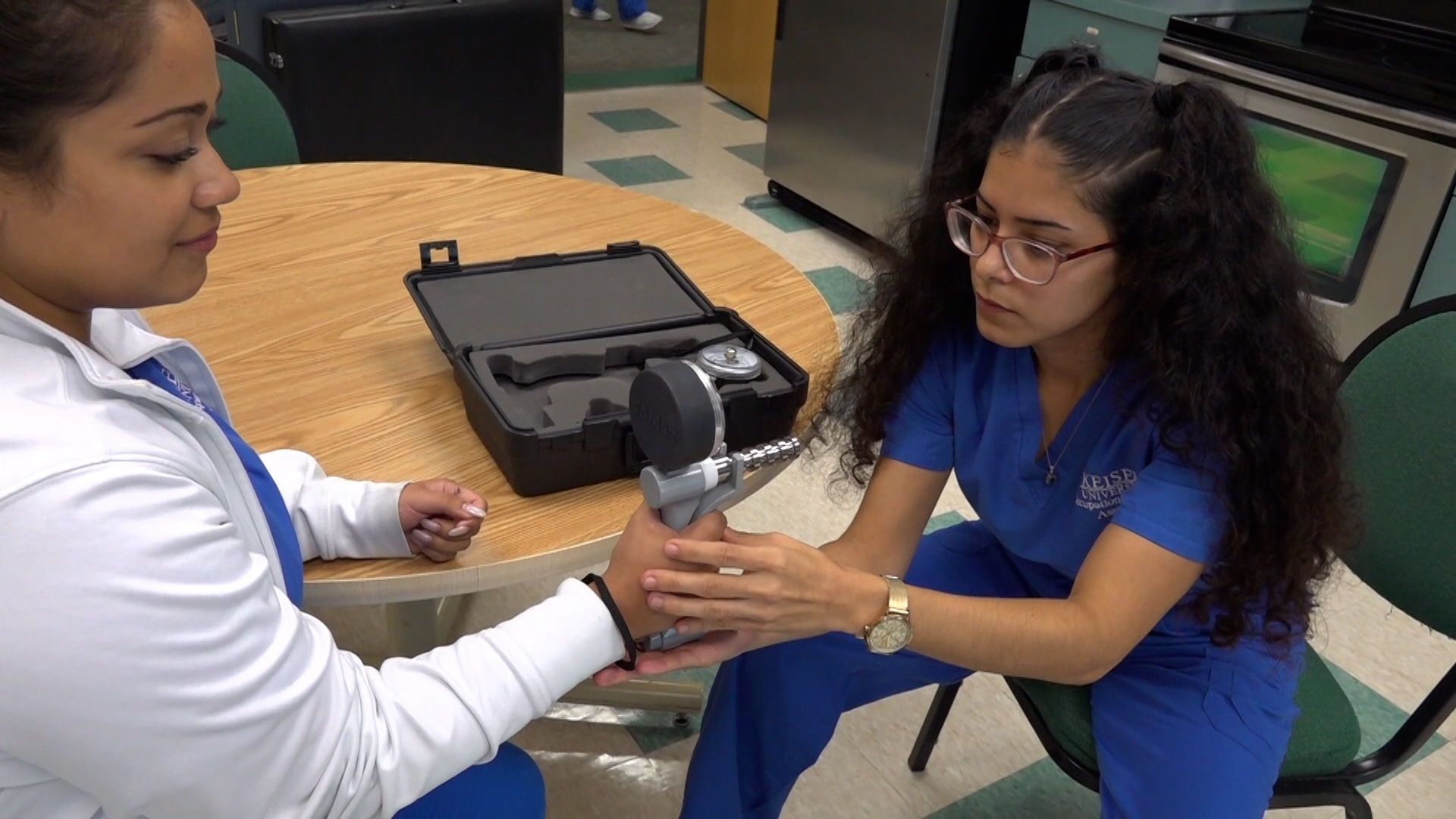 Occupational therapy can help individuals gain their independence, heal from injuries, and allow a person to perform everyday activities.
"OT is everywhere and every time, OT is life," said Stephanie Jones. "It plays a big role in my personal life and the life of my son."
Jones, a student in the Associate of Science in Occupational Therapy Assistant program at Keiser University Tampa, wraps a belt around the waist of one of her classmates. On the count of three, the two stand up as Jones assists her down into a reclining chair.
But just a few years ago, walking through campus and doing activities like these were not in her vision for the future.
"During high school, I didn't finish with my class. I had different priorities as an 18-year-old, I had bills I had to take care of. Unfortunately, I chose the path of working and not worrying about school at the time," Jones said. "I had a lack of guidance; I was living on my own with my husband. I realized, okay, I need to make something of myself, I need to make my own career path. That's when I decided to join the military."
Jones moved from Argentina to Miami with her family at the age of one, where she lived until joining the military. She served three years, spending one year in South Korea.
"You grow a certain type of discipline and motivation. That's important to a person because you're not always going to enjoy everything you have coming to you in life. Being able to stick with it and get what you need to get done, that was drilled to us," Jones said. "Me and my husband, we expanded the family, we had a child. Once things got a little more complicated and I started prioritizing family more, that's when I was like okay, this is not a lifer."
Jones says her son is how she found the Keiser University Occupational Therapy Assistant program.
Her son was born with a brachial plexus injury resulting in a diagnosis of Erb's Palsy.
"Due to that he was introduced, him and I were introduced to OT services and I fell in love," Jones said. "What they were doing for him, for me as a mother, it really got us through a hard time. I just had an epiphany, let me check this out, let me see what occupational therapy really is."
Jones says OT has become a part of their daily lives, teaching them strength and a new way of thinking about everyday tasks. As he watches her son grow stronger, she hopes to help others experience the impact of occupational therapy.
"This degree provides a sense of accomplishment in the field, being able to help people, all kinds of people, and have that sense that you're helping out in the world in your own way. I think it's very rewarding," Jones said. "There's purposeful life always."
Keiser University is a private, independent, non-profit university serving nearly 20,000 students at 21 Florida campuses, online, and two international sites. Co-founded in 1977 by Chancellor Arthur Keiser, Ph.D., and Evelyn Keiser, Keiser University currently offers more than 100 degrees from associates to the doctoral level. Keiser University is a designated Hispanic-Serving Institution, a member of the Hispanic Association of Colleges and Universities, and was ranked No. 1 in the U.S.in providing Social Mobility by U.S News and World Report in 2023.
Seahawk Nation Video Highlights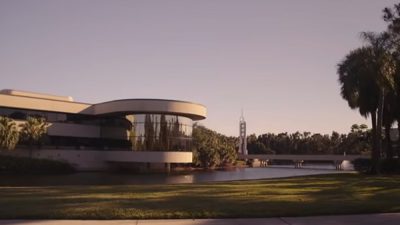 At Keiser University students always come first, our reputation was built in Florida. Keiser is a not-for-profit university with over 40 years of history, thousands of graduates on campus and online. Now, with a 100-acre residential campus, this can be your right fit. We are Keiser University!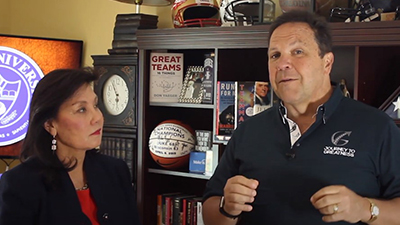 Keiser University is pleased to join forces with guest lecturer, and New York Times Bestselling author Don Yaeger, to offer The Greatness Leadership Initiative: Transforming the World in the Face of Change. This open, online course is available free of charge to all in the Keiser University community. Stay tuned for more information!
The Greatness Leadership Initiative: Transforming the World in the Face of Change