KU Professor Weighs-In on the Benefits of Chiropractic Medicine as an Alternative to Opioids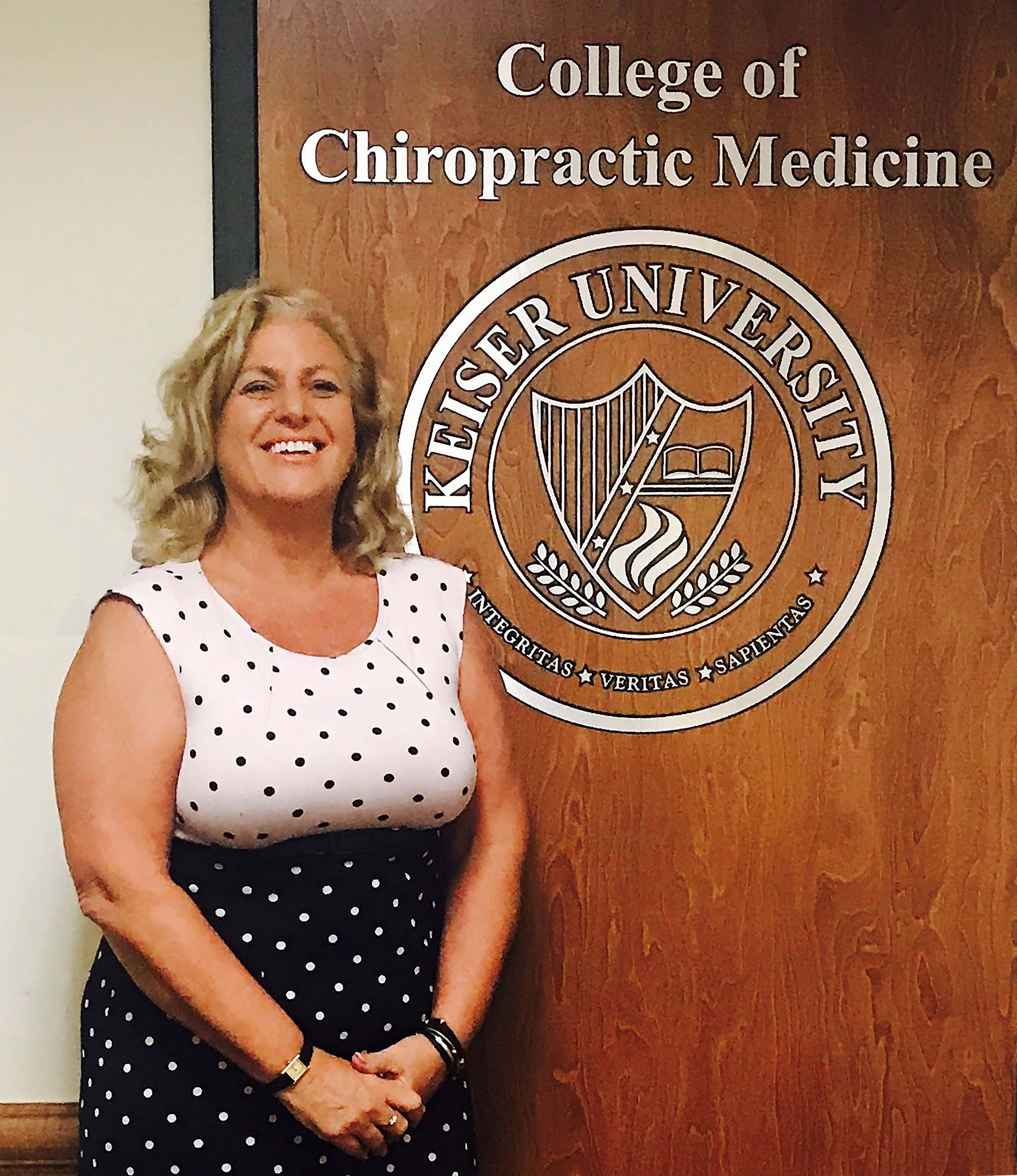 With September being  National Drug-Free Pain Management Awareness Month and opioid prescription overuse and abuse now an epidemic within the United States, Dr. Janet M. Sikora Amendola, Assistant Professor of Anatomy and Neuroscience at Keiser University's College of Chiropractic Medicine reminds citizens that chiropractic care can be a viable alternative to drug-based pain management, and that the Joint Commission that certifies health care organizations within the United States has revised its pain management standards to include chiropractic therapy.
Dr. Sikora Amendola shares that chiropractic care is a drug-free and evidence-based and can be a primary option for pain management that yields improved clinical outcomes, reduced costs and high levels of patient satisfaction.
Opioid Statistics Include:
In 2013, providers wrote nearly a quarter of a billion opioid prescriptions – enough for every U.S. adult to have their own bottle of pills.
In 2016, the number of overdose deaths involving any opioid was 5 times higher than it was in 1999.
80 percent of heroin users reported using prescription opioids prior to heroin.
We are losing 115 people a day from opioid overdoses.
 Dr. Sikora Amendola's Points Include:
In many cases, physicians and patients should treat acute or subacute low back pain with non-drug therapies such as superficial heat, massage, acupuncture, or spinal manipulation. If drug therapy is desired, physicians and patients should select nonsteroidal anti-inflammatory drugs (NSAIDs) or skeletal muscle relaxants.
Chiropractic Manipulative Therapy in conjunction with standard medical care offers a significant advantage for decreasing pain and improving physical functioning when compared with only standard care, for men and women between 18 and 35 years of age with acute low back pain.
Since many patients with low back pain improve over time regardless of treatment, clinicians and patients would be wise to consider drug-free treatments such as the services provided by chiropractors, including spinal manipulation.
Chiropractic care can include spinal manipulation, manual therapies, therapeutic exercises, and more.
Chiropractic care can help back pain associated with specific spine conditions including:
Disc herniations
Scoliosis
Sciatica
Spondylosis (also called spinal arthritis and spinal osteoarthritis)
Whiplash
In addition to spinal manipulation, a chiropractor may advise improving posture through therapeutic exercises which can also restore balanced muscle tone.
About Drug Free Pain Management Awareness Month
September has been marked as Drug-Free Pain Management Awareness Month. Sponsored by the Foundation for Chiropractic Progress, this nationwide annual campaign is crucial in raising public awareness of chiropractic care as the preferred first-line approach to safe and effective management of low back, neck and neuromusculoskeletal pain.
About Dr. Janet Sikora Amendola
Dr. Janet Sikora Amendola graduated from New York Chiropractic College where she earned her doctorate degree in Chiropractic Medicine, her master's degree in Human Anatomy and Physiology Instruction and her bachelor's degree from the University of Florida in athletic training. She is a board-certified Diplomate of Chiropractic Neurology by the International Association of Chiropractic Neurology and was in private practice in Melbourne, Florida for 20 years. She taught at Eastern Florida State College before beginning joining Keiser University's College of Chiropractic Medicine in West Palm Beach, Florida in 2016 as an Assistant Professor of Anatomy and Neuroscience.
Seahawk Nation Video Highlights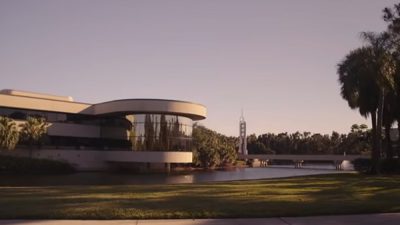 At Keiser University students always come first, our reputation was built in Florida. Keiser is a not-for-profit university with over 40 years of history, thousands of graduates on campus and online. Now, with a 100-acre residential campus, this can be your right fit. We are Keiser University!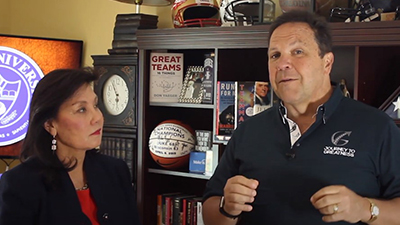 Keiser University is pleased to join forces with guest lecturer, and New York Times Bestselling author Don Yaeger, to offer The Greatness Leadership Initiative: Transforming the World in the Face of Change. This open, online course is available free of charge to all in the Keiser University community. Stay tuned for more information!
The Greatness Leadership Initiative: Transforming the World in the Face of Change