Local Visionaries Join to Introduce New Florida Film College
West Palm Beach, Florida –May 2018
Dr. Arthur Keiser, Cofounder and Chancellor of Keiser University and Gregory Hauptner G-Star School of the Arts Founder and CEO of the G-Star Motion Picture Studios, have announced the establishment of the College of Cinematic Arts at Keiser University.
"This degree brings a new dimension to the Keiser University curriculum, as it is the first 'arts oriented' program to be offered by the institution. Given the extent to which information technology has been integrated into the film industry, its addition is a logical step for our university," Keiser said.
While incorporating business principles, as well as more advanced coursework and a strong general education program, the curriculum's interdisciplinary approach enables students to demonstrate their artistic expertise and application of business knowledge to enhance their career opportunities. Future filmmakers will be prepared to appreciate and apply cinematic arts skills and concepts, effectively communicate information using appropriate technologies, understand fundamentals of screenwriting, storytelling, structure, tension, suspense and more.
"The College of Cinematic Arts provides the opportunity for G-Star students to continue their professionally-related collegiate studies in West Palm Beach without relocating.  At the same time, the faculty of G-Star will be able to share their professional expertise with a collegiate film-student population from across the nation," Hauptner said.
With the outstanding record of G-Star in providing quality secondary school film program graduates and educating future film industry related personnel, the Cinematic Arts Degree makes for an excellent match with the career, technical, business and professional foci of the Keiser University programs of study. The college offers both Associate of Arts (AA) and Bachelor of Arts (BA) degrees in an integrated format that allows AA graduates to continue to earn their BA while employed at one of several industry-related positions.
"Keiser University is fortunate to have the opportunity for its Flagship Campus to work with and utilize the facilities of G-Star, as the school is located nearby making travel and student and faculty exchanges convenient for all.  Working together while sharing personnel, facilities, and equipment can exponentially enhance both institutions," said Keiser's Flagship Campus President Dr. Gary Vonk.
"The program allows Keiser University to attract a national student base, given its desirable location in West Palm Beat, Florida," said Dr. John Sites, Vice Chancellor for Academic Affairs. "We are enthusiastic about working with G-Star's professional personnel, and gratified that the two-year-long process of program exploration and planning has been positively concluded."
The degree is currently working its way through the requisite approval processes and plans call for it to be offered in the 2018-2019 academic year at the Flagship Campus of Keiser University, located on Military Trail in West Palm Beach, Florida.
To learn more, interested students are invited to visit: https://www.keiseruniversity.edu/cinematic-arts-ba/
Seahawk Nation Video Highlights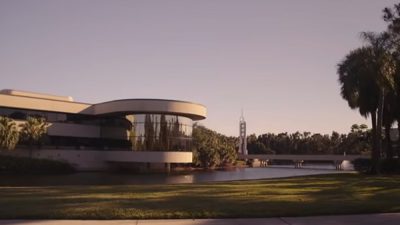 At Keiser University students always come first, our reputation was built in Florida. Keiser is a not-for-profit university with over 40 years of history, thousands of graduates on campus and online. Now, with a 100-acre residential campus, this can be your right fit. We are Keiser University!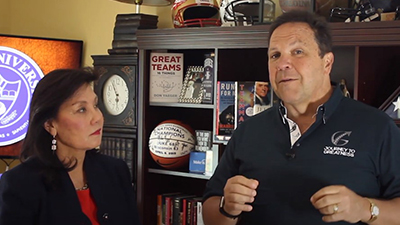 Keiser University is pleased to join forces with guest lecturer, and New York Times Bestselling author Don Yaeger, to offer The Greatness Leadership Initiative: Transforming the World in the Face of Change. This open, online course is available free of charge to all in the Keiser University community. Stay tuned for more information!
The Greatness Leadership Initiative: Transforming the World in the Face of Change