Military veteran Logan Brennan follows family footsteps with a nursing degree from Keiser University New Port Richey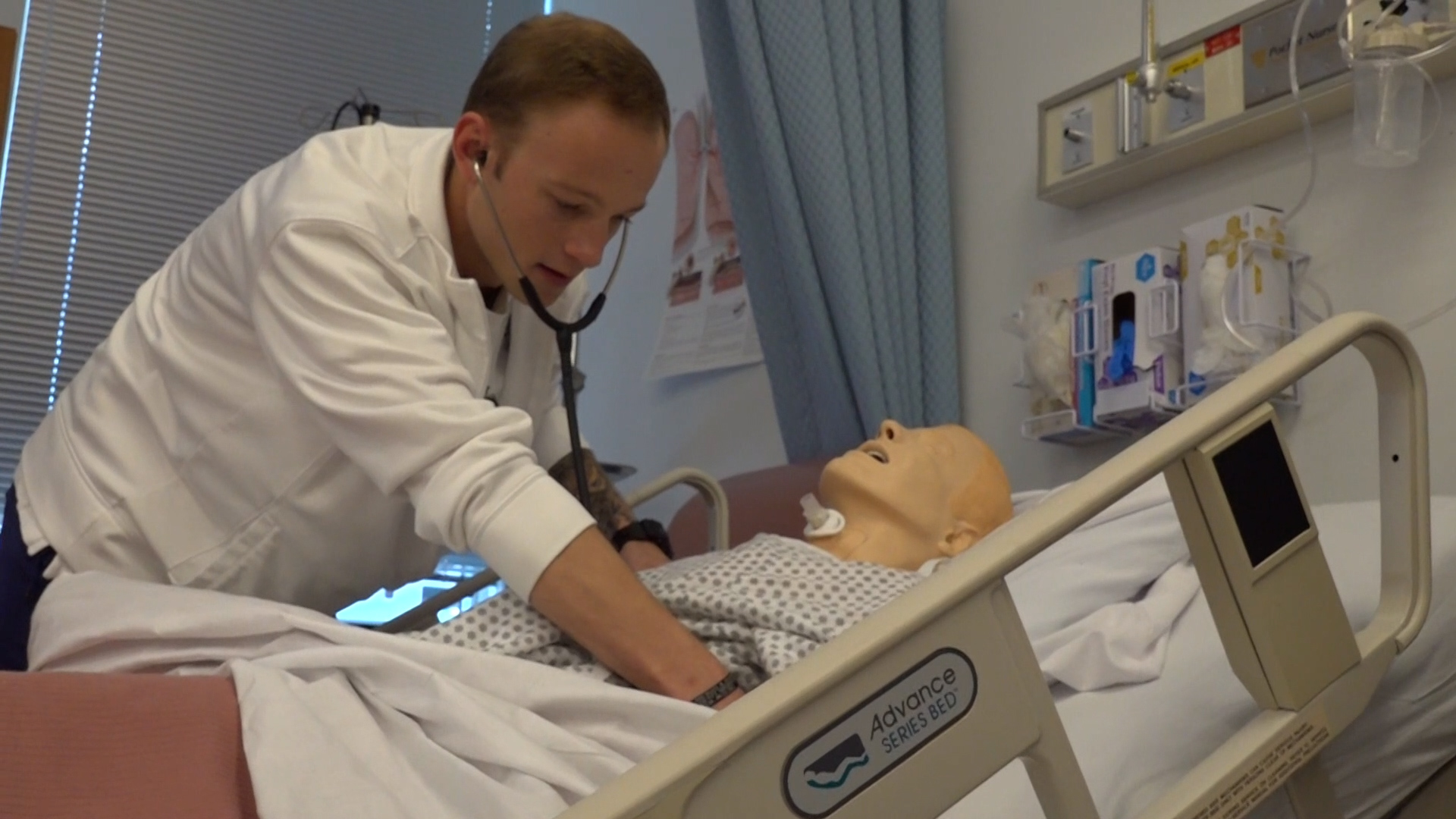 Dressed in white scrubs, Logan Brennan walks through the hallways at Keiser University New Port Richey. As he opens his textbook, he dives into the world of Human Anatomy, Physiology, and Biology.
Each page he turns over brings him closer to a career as a nurse, and another chapter in his family's history book.
"My dad is actually a nurse as well. It kind of runs in the family," Brennan said. "He talked to me about nursing at points of my childhood."
Brennan is enrolled in the Associate of Science in Nursing program at Keiser University New Port Richey. But working in health care was not always a part of his plan.
"I actually dropped out of high school. I was trying to find a direction," Brennan said. "I joined the Army at 20 years old. I was in the infantry, I got sent to Fort Benning in Georgia, and then I was stationed at Fort Bliss in El Paso, Texas. I learned a lot, I matured. I would say I found my direction."
After serving four years in infantry, Brennan retired from the military and once again found himself searching for a new direction. He looked to his wife for answers, who was already enrolled in Keiser's nursing program.
"At the time my wife was influencing me to achieve something better, and I decided to go to school and try to achieve a degree, even though I dropped out of high school. I wanted to turn it around and do something," Brennan said. "I've always had a passion of trying to help others."
Brennan followed his wife's lead and enrolled in the nursing program. During his first semester, Brennan experienced working in health care for the first time, helping out at a local nursing home. It was a day he says changed his perspective on what it meant to be a nurse.
"It was a lot of work, a lot of passion and care. You saw a lot of stuff that definitely will impact you for the rest of your life. I think that's what pushed me to want to work really hard to become a nurse," Brennan said.
That hard work started with his first exams. Brennan remembers the first few weeks of the program as a challenge and a struggle, contemplating dropping out. But halfway through the semester, Brennan says he received life's greatest blessing, and his new motivation to never give up.
"We had a baby in the second month of my first semester. It was a very hard situation to handle with a newborn, but in reality I think that's what shaped me and the direction I was going," Brennan said. "I looked at that as motivation to stay in the program and do this for my son. He was in the NICU for the first three weeks of his life. I remember sitting there in the NICU studying for exams, staying there until five or six in the morning, and going straight to school to take my exams. But that was the moment when my exams started to turn around, and I realized it was more than likely because of my son."
Nearly one year later, Brennan says his son is happy and healthy, and the new family of three has celebrated its first Christmas, and his wife's graduation.
It's an accomplishment he's on his way to achieving, with the support of his family and school staff.
"The faculty here is great, they don't want to see anybody fail no matter who you are. They support you in every aspect not just school but your life and your family," Brennan said. "And I definitely couldn't make it without my wife, she's been one step ahead of me at every level."
Once he completes the nursing program, Brennan says he plans to continue his education with the goal of working as a mental health nurse at the VA, helping to serve and care for other veterans.
Keiser University is a private, independent, non-profit university serving nearly 20,000 students at 21 Florida campuses, online, and two international sites. Co-founded in 1977 by Chancellor Arthur Keiser, Ph.D., and Evelyn Keiser, Keiser University currently offers more than 100 degrees from associates to the doctoral level. Keiser University is a designated Hispanic-Serving Institution, a member of the Hispanic Association of Colleges and Universities, and was ranked No. 1 in the U.S.in providing Social Mobility by U.S News and World Report in 2023.
Seahawk Nation Video Highlights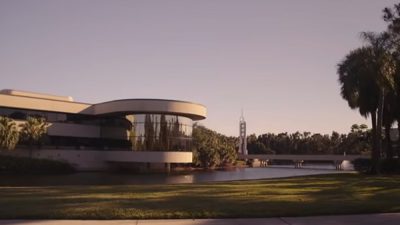 At Keiser University students always come first, our reputation was built in Florida. Keiser is a not-for-profit university with over 40 years of history, thousands of graduates on campus and online. Now, with a 100-acre residential campus, this can be your right fit. We are Keiser University!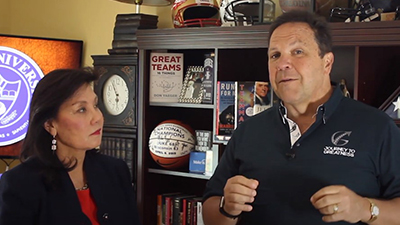 Keiser University is pleased to join forces with guest lecturer, and New York Times Bestselling author Don Yaeger, to offer The Greatness Leadership Initiative: Transforming the World in the Face of Change. This open, online course is available free of charge to all in the Keiser University community. Stay tuned for more information!
The Greatness Leadership Initiative: Transforming the World in the Face of Change