Keiser University Partners with Guatemalan-Maya Center to Provide Women's Health Clinics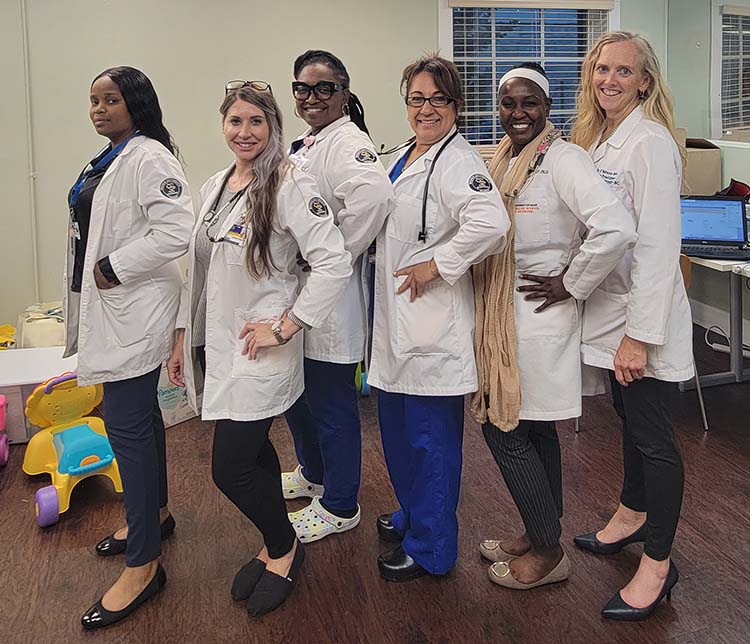 Program leaders and students from Keiser University are partnering with the Palm Beach County Guatemalan-Maya Center to offer recurring Women's Health Clinics.
The collaboration is proving invaluable to students like Luz Aguilar, a Master of Science in Nursing major who plans to become a Nurse Practitioner, and also a long-term volunteer to such causes. In addition to offering crucial medical benefits, Aguilar, originally from El Salvador, believes that such programs can produce important perspectives as volunteers and patients gain cultural insights, in this case, while concentrating on midwifery and disease prevention management. "It provides a sense of satisfaction, and it's a great way to give and build skills," said Aguilar of the hands-on opportunity to delve into the issues affecting many who are seeking assistance. "I think individuals should be part of the process and participate to help their communities," she said.
Led by Academic Program Coordinator Lawren Mundy and team members from Keiser University's Graduate School Women's Health Nurse Practitioner Program (WHNP), the events will focus on well-woman exams that include screenings for breast and cervical cancer while offering educational sessions and sexually transmitted infection screening.
"We are grateful to assist community friends and neighbors by providing this important service," said Mundy. "In addition to providing opportunities for our students to learn how they can assist in addressing many health-related conditions, future collaborations will offer opportunities for our learners to gain valuable clinical hours and hands-on experience," she said.
One of the largest producers of nurses in Florida, Keiser University is addressing the nursing shortage by collaborating with community partners, forming a nursing advisory council, and launching a Master of Science in Nursing in women's health. Keiser University's MSN FNP program focuses on advanced practice nursing knowledge and clinical skills through a family-oriented approach. For Registered Nurses (RN) with a Bachelor of Science in Nursing (BSN) from an accredited school, the MSN FNP offers coursework surrounding health promotion, injury and illness prevention, and management of acute and chronic illnesses across the lifespan. Upon completion of the program, graduates are required to take the Family Nurse Practitioner Board Certification Examination for licensure and to work as a Family Nurse Practitioner.
About the Guatemalan Maya Center
Founded by Father Frank O'Loughlin, the Guatemalan-Maya Center is a community-based, nonprofit organization serving uprooted children and families in Palm Beach County, Florida for over 30 years. It is now headquartered at its new Independence Hall location at 1776 Lake Worth Rd, Lake Worth, FL 33460. The organization was born in the 1980s at the height of the Guatemalan genocide as many indigenous workers were facing harassment from employers while struggling to relocate. Its founders lobbied and advocated for the migrant community, gaining numerous victories, including securing special agricultural work visas for nearly 1,000,000 people. Thanks to a grant from the Palm Beach County Health Department, the center was officially incorporated in 1992 and has grown to serve over 1,000 people each month from more than 28 countries. The organization's Clinica Maya was born from the community's need to access critical healthcare resources in Palm Beach County. Thanks to a generous grant from Quantum Foundation, Clinica Maya is now a multilingual healthcare service provider offering culturally responsive medical care and navigation to uninsured working poor migrant families who frequently experience barriers such as language isolation, limited literacy, lack of cultural competence, disabilities, transportation, and debilitating poverty.
About Keiser University
​Keiser University's Master of Science in Nursing Women's Health Nurse Practitioner Program explores the complexities of providing primary care to women and sexual and reproductive health care throughout their lifespan. Focusing on quality health care including a woman's physical, emotional, and spiritual needs and the needs of those disadvantaged by gender or sexual health inequalities.  Students will gain the knowledge and skills to be women's health nurse practitioner leaders who are empowered to generate, explore, and apply women's healthcare knowledge for evolving healthcare environments.
WHNPs are licensed as Advanced Practice Registered Nurses (APRNs) and have additional training in women's health issues. They provide comprehensive care for women of all ages and may focus on reproductive health, pregnancy, menopause, health promotion, disease prevention, the management of chronic conditions, and performing in-office gynecology procedures.
Keiser University is a private, independent, non-profit university serving nearly 20,000 students at 21 Florida campuses, online, and two international sites. Co-founded in 1977 by Chancellor Arthur Keiser, Ph.D., and Evelyn Keiser, Keiser University currently offers more than 100 degrees from associate to the doctoral level. Keiser University is a designated Hispanic-Serving Institution, a member of the Hispanic Association of Colleges and Universities, and was ranked No. 1 in the U.S. in providing Social Mobility by U.S. News and World Report in 2023.
Seahawk Nation Video Highlights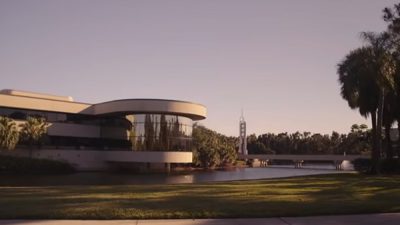 At Keiser University students always come first, our reputation was built in Florida. Keiser is a not-for-profit university with over 40 years of history, thousands of graduates on campus and online. Now, with a 100-acre residential campus, this can be your right fit. We are Keiser University!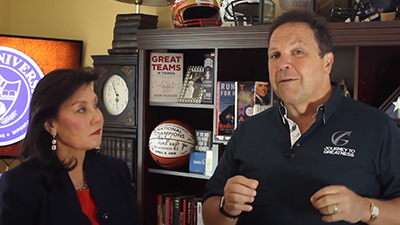 Keiser University is pleased to join forces with guest lecturer, and New York Times Bestselling author Don Yaeger, to offer The Greatness Leadership Initiative: Transforming the World in the Face of Change. This open, online course is available free of charge to all in the Keiser University community. Stay tuned for more information!
The Greatness Leadership Initiative: Transforming the World in the Face of Change