Keiser University Tallahassee Center for Culinary Arts serves Florida State Luncheon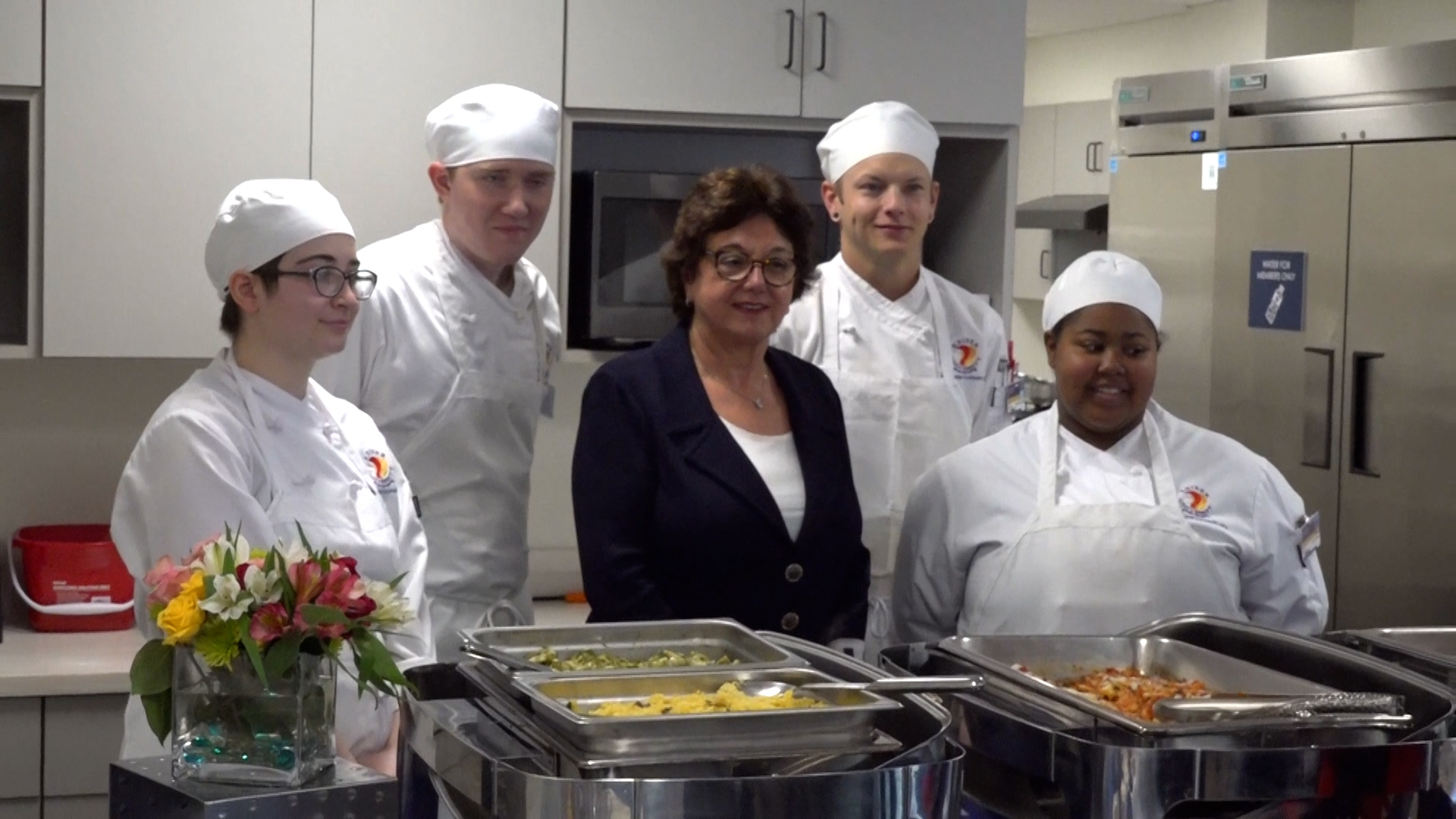 Students at the Keiser University Center for Culinary Arts are dishing out their skills to serve Florida's state leaders.
The culinary program was selected to prepare and serve meals for Senate Luncheons during the 2023 Florida legislative session.
Wafts of fresh garlic, baking focaccia, and warm sheet cake spilled through the Keiser University Tallahassee kitchens as students prepared for the March 30 luncheon.
Dean of the Center for Culinary Arts Debora Miller says much like in the hospitality industry, the students' work never slows. Catering these lunches is an opportunity to experience real industry challenges, and meet real industry standards.
"We want them to get ready to out in the field and be ready to work the day they get out of school. They went right from their practical this week in international, and now they're flipping and making sure we're ready for the catering," Miller said. "In the industry they wouldn't just do one thing and then go. They're going to do several things at a time. It's multitasking, it's learning to switch gears, work as a team."
As part of their curriculum, culinary students are working through themes of international cuisine. Student Dakota Andries demonstrated his knife skills for a practical exam slicing vegetables during Italian week. That work is not only graded by his instructors, but it's also ingredients in the Senate Luncheon dishes.
"It's a sense of accomplishment when something of that magnitude goes to success," Andries said. "[The catering experience] changes everything because you know it's time to produce. You're not just learning, you're having to produce and show that you've been trained and taught by some of the best."
The Keiser University Center for Culinary Arts Tallahassee offers a culinary arts program, as well as a baking and pastry program. Students in both fields are participating in the three Senate Luncheons.
During the March 30 Italian theme lunch, culinary students served Chicken Parmesan, Tuscan Pork, Caponata Vegetable, Tortellini Pesto, and Mushroom Risotto. Baking and Pastry students prepared focaccia bread, opera cakes, and amaretto cakes.
Andreis says a catering experience of this size was a great experience, and his first of its kind.
"Getting to prep, plan, and travel with the class was probably the most fun thing. It was nice to share experiences and bond, build bonds with them," Andreis said. "Food is probably the easiest, best gift you can give somebody."
Dean Miller says hearing positive feedback from senators as they enjoyed their meal was a proud moment, and it shows the success of her students' hard work.
"My whole purpose is to get them in here, all of us take our knowledge, teach them, get them ready to go out in the field. The reaction from the Senate was great to hear because I know that I'm making sure they're ready to go out and do something else. It means a lot to me, Miller said. "I do have a bunch of awesome students, and when it comes to stepping up, they know when to step up and make me proud."
Keiser University Tallahassee culinary students are serving a total of three luncheons. The final meal will be served on April 13.
Keiser University is a private, independent, non-profit university serving nearly 20,000 students at 21 Florida campuses, online, and two international sites. Co-founded in 1977 by Chancellor Arthur Keiser, Ph.D., and Evelyn Keiser, Keiser University currently offers more than 100 degrees from associate to the doctoral level. Keiser University is a designated Hispanic-Serving Institution, a member of the Hispanic Association of Colleges and Universities, and was ranked No. 1 in the U.S. in providing Social Mobility by U.S. News and World Report in 2023.
Seahawk Nation Video Highlights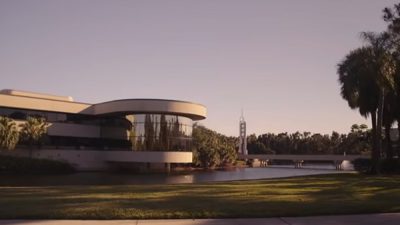 At Keiser University students always come first, our reputation was built in Florida. Keiser is a not-for-profit university with over 40 years of history, thousands of graduates on campus and online. Now, with a 100-acre residential campus, this can be your right fit. We are Keiser University!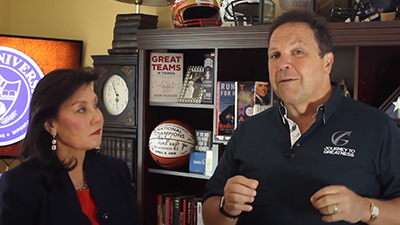 Keiser University is pleased to join forces with guest lecturer, and New York Times Bestselling author Don Yaeger, to offer The Greatness Leadership Initiative: Transforming the World in the Face of Change. This open, online course is available free of charge to all in the Keiser University community. Stay tuned for more information!
The Greatness Leadership Initiative: Transforming the World in the Face of Change