Support for Hispanic Students is a Proud Tradition at Keiser University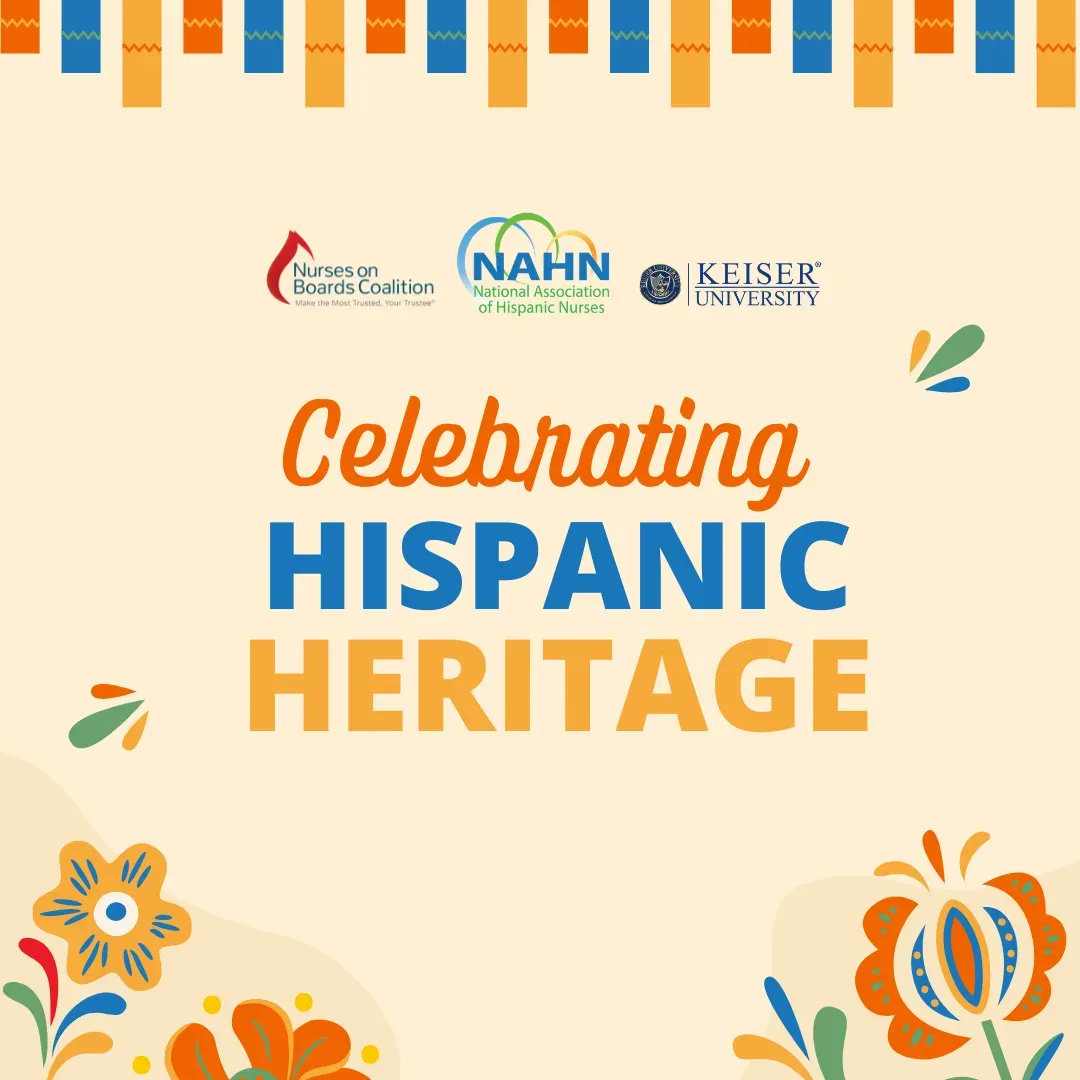 The importance of Hispanic-Serving colleges and universities cannot be understated in 2022. According to the 2020 United States Census, 26.2 percent of Floridians identified as Hispanic or Latino. Florida has the third largest population of Hispanic residents with approximately 5.7 million, and that population continues to grow, adding 1.4 million Hispanic residents in the last decade while the percentage of United States residents who identify as Hispanic grew by 23 percent from 2010 to 2020.
Hispanic Serving Institutions (HSI) like Keiser University carry this Department of Education designation with pride. An institution of higher learning is classified as an HSI if the enrollment of full-time undergraduate students is made up of at least 25 percent Hispanic students. However, being designated an HSI is about far more than just the volume of Hispanic students; it's about providing a comprehensive educational experience that is inclusive of the needs of our Hispanic students.
At Keiser University, for example, 19 academic degrees are offered in Spanish. Seven of these programs are advanced degrees meant to help Spanish speakers further their career prospects. Keiser University campuses in 21 locations throughout the state compliment these academic offerings by hosting clubs and events that celebrate Hispanic heritage and culture, along with that of many others.
These career-focused degrees were developed to help Florida's growing Hispanic population achieve their educational goals and increase their upward mobility to create positive outcomes in their lives. This emphasis on ensuring Keiser University students graduate with upward career-earning prospects hasn't gone unnoticed. In the 2023 U.S. News and World Report Best Colleges rankings, Keiser University was ranked No. 1 in the U.S. in Social Mobility, reinforcing our commitment to providing our students with an education that leads to career success; and Keiser was ranked the No. 29 Best Hispanic-Serving Institution in the country by Niche (2023).
As one of the largest producers of nurses in Florida, Keiser University has recently furthered its commitment to Florida's Hispanic communities by partnering with the National Association of Hispanic Nurses (NAHN) to form a nursing advisory council to develop solutions to the state's impending nursing shortage. One of the goals of this advisory council is to grow the state's Hispanic nursing workforce which is only 15% of all nurses according to a 2019 Florida Center for Nursing report. Many experts agree that hospitals and medical facilities that employ people who represent their communities do a better job of providing patient-centered and culturally competent care. Keiser University shares this belief and is dedicated to ensuring hospitals and medical facilities hire Hispanic nurses who are well-prepared to serve.
Keiser University's commitment to the Hispanic population also extends beyond the borders of Florida and the U.S. Keiser University is the only U.S. accredited institution of higher education granting degrees in Nicaragua. The campus offers 45 academic degrees including 15 graduate degrees, all taught in English. Twenty years after its founding, the campus, located in San Marcos, has helped improve the Nicaraguan workforce, and graduates have gone on to work and study throughout the Americas, the United States, and across the globe. And as an early adaptor to online education, Keiser University's expanded use of technology allows us to deliver high-quality education to Spanish learners across the globe.
With our deep-seated commitment to serving Florida, Keiser University focuses on developing significant relationships throughout our Hispanic communities. We're proud of our associations with NAHN, the Hispanic Association of Colleges and Universities, the Florida Hispanic Chamber of Commerce, and local Hispanic chambers of commerce. These meaningful partnerships help enable us to prepare our Hispanic students for future leadership roles in their professions and communities.
Keiser University has and continues to work diligently to ensure Hispanic students are well served and provided the upward mobility opportunities they seek. Many of Florida's Hispanic students who choose to attend Keiser University do so because they know our mission reflects their own personal values, work ethics, and commitment to improving their communities.
Seahawk Nation Video Highlights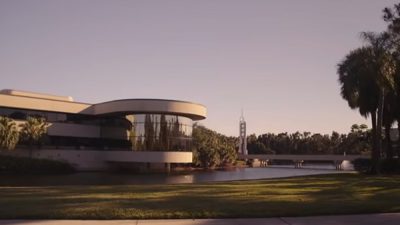 At Keiser University students always come first, our reputation was built in Florida. Keiser is a not-for-profit university with over 40 years of history, thousands of graduates on campus and online. Now, with a 100-acre residential campus, this can be your right fit. We are Keiser University!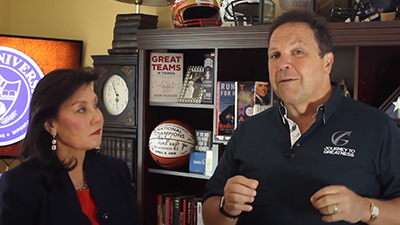 Keiser University is pleased to join forces with guest lecturer, and New York Times Bestselling author Don Yaeger, to offer The Greatness Leadership Initiative: Transforming the World in the Face of Change. This open, online course is available free of charge to all in the Keiser University community. Stay tuned for more information!
The Greatness Leadership Initiative: Transforming the World in the Face of Change