Keiser University Student Overcomes PTSD To Earn Bachelor's Degree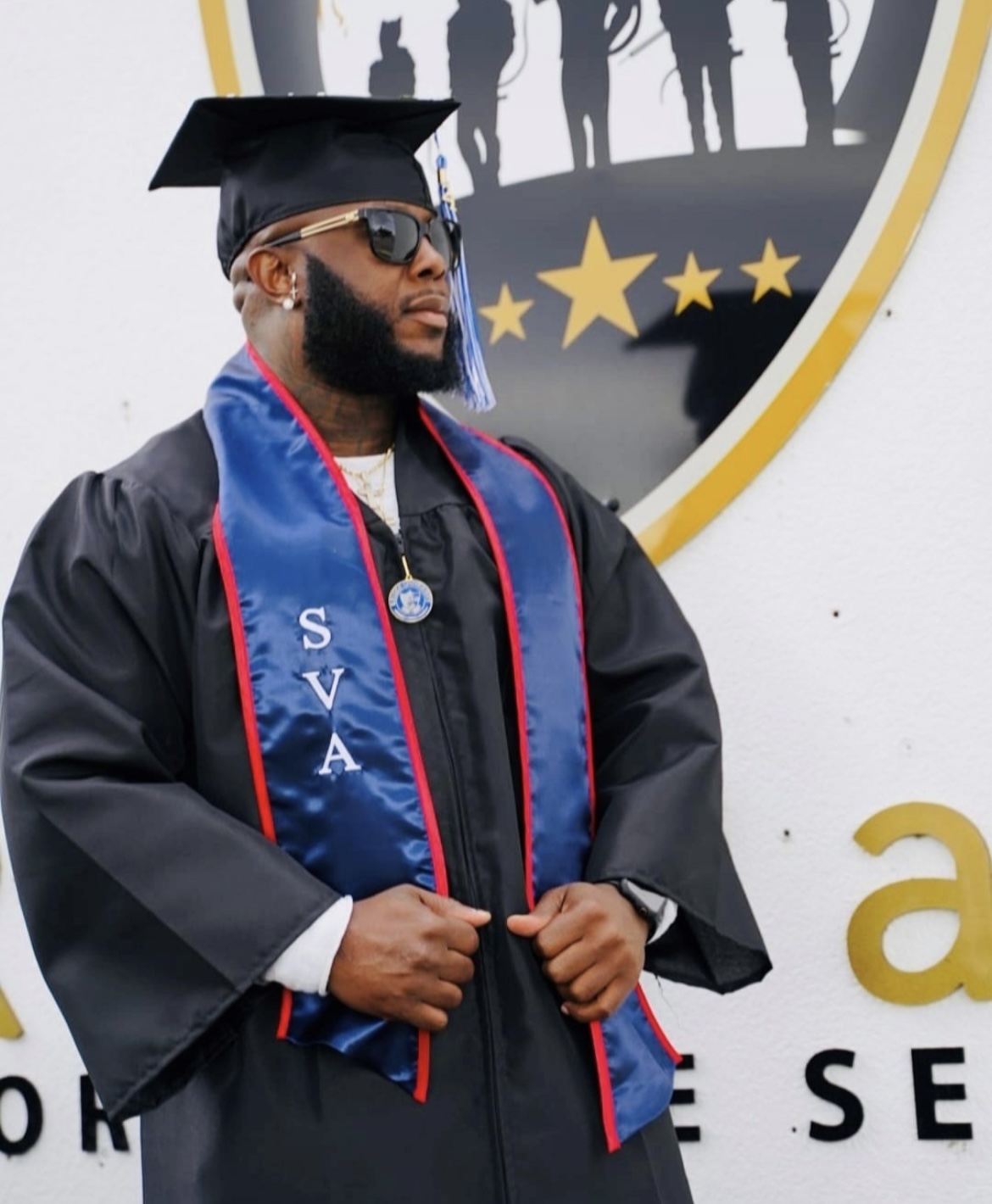 Jewral (Jayr) Mcintyre completed one of his biggest challenges yet by earning his bachelor's degree at Keiser University Tampa earlier in the month.
The Army Staff Sgt. and Bronze Star recipient was deployed a total of four times throughout his military career and retired in 2016 after being medically discharged with severe Post-Traumatic Stress Disorder (PTSD) and a Traumatic Brain Injury (TBI).
He moved to Tampa after retiring and spent more than seventy-seven days in hospitals coping with his PTSD and working through his injuries. The frequent hospitalizations gave Mcintyre a change of heart, and soon after a friend suggested Mcintyre enroll at Keiser University to pursue a higher education. The decision is one that changed his life.
Mcintyre bonded with Michael Wilkes while enrolling at Keiser, an admissions counselor at Keiser University Tampa, and referred to Wilkes many times as his "guiding light" throughout recovery. He attributes Wilkes to giving him hope that being a viable member of the community was still possible, despite his disabilities.
Working toward his degree and bonding with other veterans on campus gave Mcintyre a sense of purpose and inspired him to take leadership as the president of Keiser's chapter of the Student Veterans of America organization. Mcintyre began assisting other veterans in pursing their own degrees at Keiser University.
"I was telling them, hey, you do not have to sit in the house. You can go to school, use your G.I. Bill," Mcintyre said. "I wanted them to get the experience that I was getting."
One by one Mcintyre took fellow veterans under his wing, providing them shelter at his own home, feeding and clothing them, and assisting them in applying to Keiser with their G.I. Bills.
"I want to prove to the world that veterans with injuries can continue to help the community," he said, referring to his passion for helping other veterans. "We really want to contribute."
Many of the students he helped enroll have already graduated or are still working hard at achieving their degrees. As Mcintyre himself walked across the stage in early June, he said that it was a mix of emotions.
"It was a ton of emotions because not only did I walk with my name, I walked with the fallen veterans who could not do it, who are not here anymore," Mcintyre reflected.
Mcintyre said that attending Keiser kept him focused and involved, and his wish for the future is to inspire other veterans to do the same.
"You can do this," Mcintyre said, speaking directly to struggling veterans. "If they need me, I will go and be the guiding light to talk to counselors for them. I am willing to do that."
This fall, Mcintyre will be attending Keiser University Tampa to complete his M.B.A. in in International Business, which he plans to apply to his private security business, Rat Pack Worldwide Security and Consultant Inc. He began the business back in 2018 with fellow veteran and Keiser University graduate, Remi Rivera.
"I want them [the student veterans] to be great. I want them to further their education, get out of the house, do something with it," he said.
Keiser University is a private, not-for-profit university, serving nearly 20,000 students and employing 2,900 faculty and staff members. Co-founded in 1977 by Chancellor Arthur Keiser, Ph.D., and Evelyn Keiser, the university currently offers more than 100 degrees at 21 Florida campuses, as well as online and at two international sites. Keiser University is accredited by the Southern Association of Colleges and Schools Commission on Colleges as a level VI institution to award certificates and degrees at the associate, baccalaureate, masters, specialist, and doctoral levels. For additional information regarding Keiser University, visit http://www.keiseruniversity.edu.
Seahawk Nation Video Highlights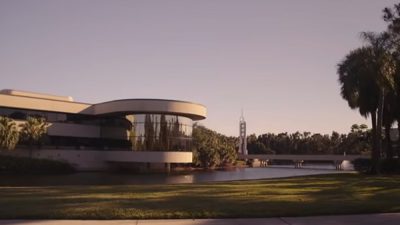 At Keiser University students always come first, our reputation was built in Florida. Keiser is a not-for-profit university with over 40 years of history, thousands of graduates on campus and online. Now, with a 100-acre residential campus, this can be your right fit. We are Keiser University!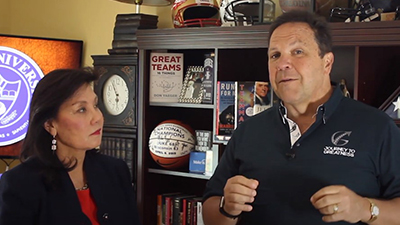 Keiser University is pleased to join forces with guest lecturer, and New York Times Bestselling author Don Yaeger, to offer The Greatness Leadership Initiative: Transforming the World in the Face of Change. This open, online course is available free of charge to all in the Keiser University community. Stay tuned for more information!
The Greatness Leadership Initiative: Transforming the World in the Face of Change